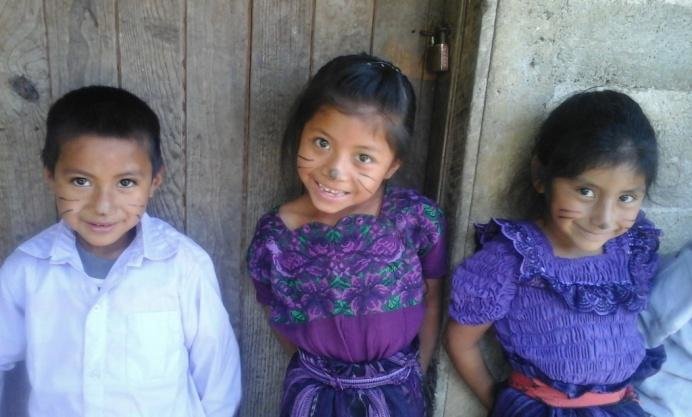 Let's celebrate! As of 2018, Let's Be Ready has completed its 10th year. Inspired by a dream of Nora, an indigenous teacher, the preschool - kindergarten program got its start as a summer school pilot in her hometown of Santo Domingo Xenacoj. Because of that success, we were we were able to find sponsors for four other unemployed teacher friends of Nora's to be able to expand into their communities the following year. Over the years individuals and other organizations with an interest in education, nutrition and/or job creation, primarily for women of Guatemala, joined in the support of our program.
Thanks to the support of these loyal individual donors and early and continued support from organizations like the Herrod Foundation, Miracles in Action, Feed the Children, Westlake Methodist Church, and the Punaro Foundation, we have grown to 25 classrooms and spawned another successful nonprofit that reaches even more rural areas, the Magical Classrooms, with 25 additional teachers. Conservatively speaking, Let's Be Ready alone has prepared 3000 students for first grade.
One of our first teachers, Lucy, led the effort to develop a strong and dynamic curriculum as well as a training program for the teachers. Common Hope, another of our earliest classroom supporters, also continues to provide a large meeting room, dormitories, and a kitchen for two weeks of training every year for each of the programs. Without their support and that of volunteer teachers like Nancy and Anne, we could not have continued to develop our teachers throughout the years.
The nutritional component of the program that began as healthy snacks and school gardens, has now grown into a full-fledged nutritional program implemented through our mothers groups supported largely by the Mathile Foundation, who provides consulting services and a fortified nutritional drink containing protein and 21 essential vitamins and minerals. Together with them we are conducting three-year study providing data on student weight, height, general health and academic success. Our goal is prove that intervening through mothers groups in preschools to address the causes of malnutrition, along with our academic preparation will prepare the children to be successful and healthy in primary school - and that such a program can be easily replicated throughout Guatemala and possibly even other countries with similar nutrition and education challenges.
Under the leadership of our current director Sara, a former teacher in the program, the academic success rate of LBR kindergarten students passing first grade is over 90%, with over 70% successfully completing primary school. This is an astounding completion rate for rural Guatemalan children. With an emphasis on positive self image, the ability to problem solve, and a strong foundation in basic skills, our dedicated Guatemalan teaching and administration staff prepares students for success in primary school and continuing education.
We invite do to help us build on this success to continue to provide opportunities for the teachers and children of Guatemala.