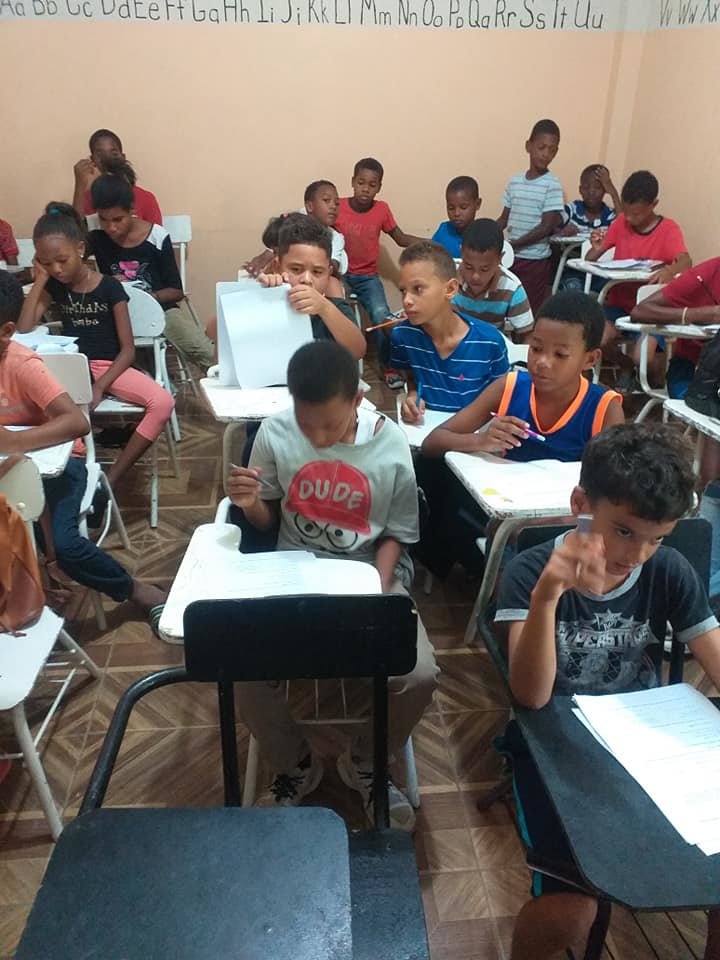 Children at Abba's House Children's Center are continuing to make use of the items purchased for their school during the GlobalGiving iniative. Each day, the older students spend one hour in the new library reading or watching educational videos; all books, television, tables, and chairs were purchased via GlobalGiving funds.
At this time, the Center is testing the oldest students for their progress across several academic areas to include mathematics, natural sciences, language, writing, and social responsibilities. To do this most effectively, students are seated in their new desks provided by donors via GlobalGiving. Our students at the Center are served until age 16, when they are tested for progress and then participate in a graduation ceremony.
The cost of food has skyrocketed in the Dominican Republic, like it has in many other places across the world, but here in Cienfuegos, it has meant that many do not receive meals for several days of the month. To counteract this food shortage, the Center purchases and delivers extra food boxes for those families whose children attend the Center and who are in greatest need.
For the first time ever in Cienfuegos, the Center has an area on the second floor where all villagers (whether associated with the Center or not) can seek health/medical treatment with no cost. In addition, individual donors are currently funding medicines for villagers until the state can begin to provide free medications to all via the Center.
The Center continues to help families of their children with housing improvements. One recet family, consisting of a mother and her two children, lost their rented home and were homeless. The Center intervened, found them another home, and paid their rent for an entire year. Most recently, one of our families received a new concrete floor to replace their dirt floor,