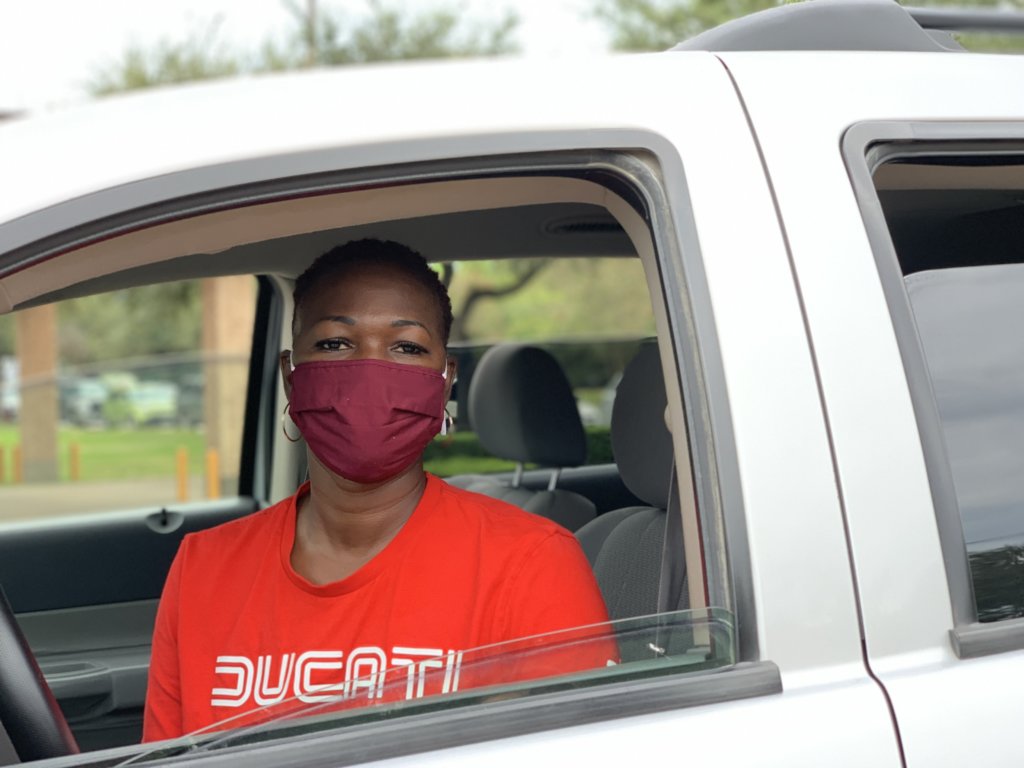 What a year it has been for Target Hunger, but fortunatlely we have the help of a generous comunity! By the end of 2020 we are anticipating serving 50% more households in 2020 compared to 2019. Here is how our operations looked different this year.
We are challenged daily to adapt to a rapidly changing environment. Our service area, already one of the poorest parts of the city, is now one of the areas hardest hit by coronavirus infection rates. To keep our staff, volunteers, and clients safe and adhere to all recommended protocols, Target Hunger's direct food assistance programs have been reconfigured into two ways of distribution: Drive-thru Disaster Distributions and Home Delivery. Additionally, Target Hunger has added Navigation Services by phone.
Drive-thru Disaster Distributions
Food is now loaded into car trunks for the health and safety of staff, volunteers, and clients.The disaster distributions are scheduled 3-4 times a week throughout the service area and serve up to 300 households at each event. The dauntingly long lines of cars at food distributions are full of families who have never sought food aid.
Home Delivery
Target Hunger has long operated a home delivery program to seniors and people whose disabilities prevent them from leaving the house to shop, so we understand the logistics involved with home delivery. Prior to the pandemic, Target Hunger drivers would go into the homes: this provided both a social interaction and a wellness check. Often, the seniors needed something, and staff would connect them to a resource. Beginning in March 2020, drivers leave the food outside the door for safety and call the clients to let them know. We also used volunteers to do special home deliveries to over 800 families for Thanksgiving and another one in December for the Holidays.
Navigation Services via Phone Calls was added in response to COVID-19 and the growing isolation experienced by many seniors. This service area had already started, but it was stepped up very quickly when we stopped going into the homes. Target Hunger hired a full time Navigation Specialist who contacts all the seniors by phone and offers friendly, helpful advice about critically needed resources and services.
Links: