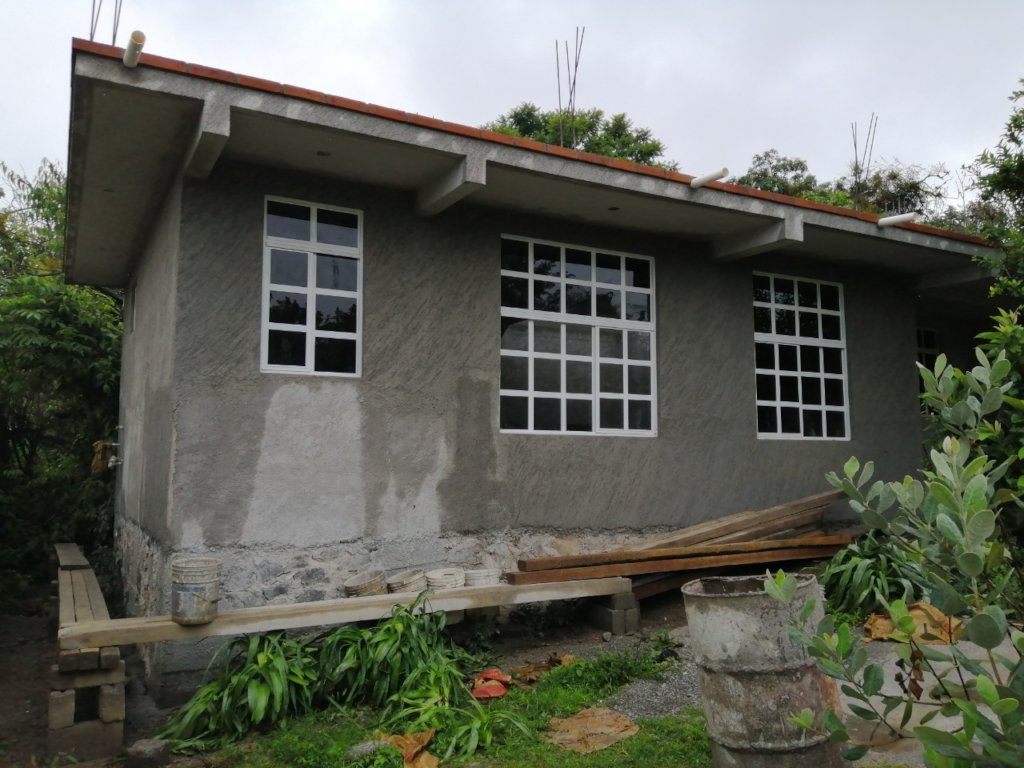 Even with the operational limitations due to the pandemic, in this period we were able to advance with the reconstruction works in the community of Santiago Mamalhuazuca.
Without a doubt, the conditions due to the effects of COVID-19 have delayed us, but thanks to the community organization we have continued working, with fewer people and a slower pace, but reaching the proposed goals.
Within the reconstruction goals, the 12 houses proposed initially to the GlobalGiving community were completed. Now these families can live in their new houses!
We have also followed the construction work of eco-technologies.
Two work crews were hired, each made up of three master masons. With this work team we have finished building 12 eco-techniques of the 20 committed; To date, 7 rainwater collectors have been delivered, 3 ferrocement tanks for rainwater storage, a dry toilet and a Lorena stove (made of mud and sand).
Taking care of each other to continue working, in the following months, we will continue to build life with more eco-technologies for the families of Santiago Mamalhuazuca!
And in Puebla…. With the help of other donors, we have already started the construction of the solidarity market! The local economy of Cuautomatila will soon be strengthened!
Thank you for all your support!!!