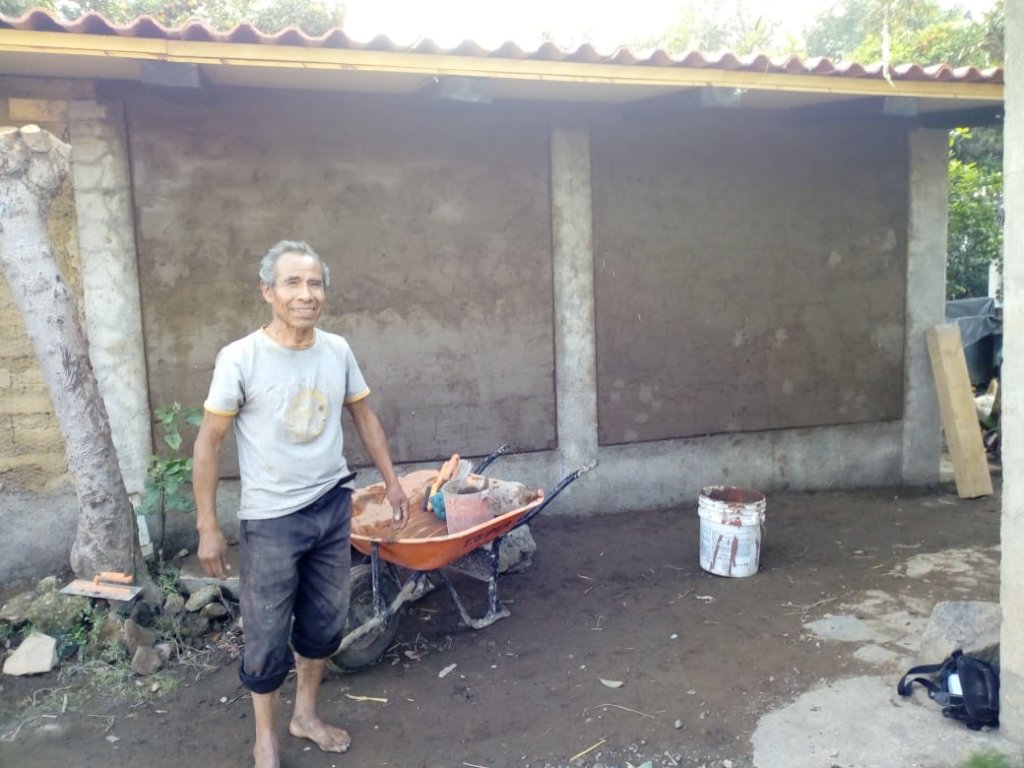 In recent months, our lives have been crossed by the health contingency, as COVID-19 led to a pandemic that has spread rapidly to the entire planet, thereby marking the current history of humanity. The affectations have been multiple, affecting in one way or another practically everyone. A first aspect that has changed in our lives is our ability to mobilize and move outside of our place of origin. Another affectation has been in the economic implications of a society that has to stop its activities. And without a doubt, the most complex affections have been faced by those who have had to experience the effects of having become ill with coronavirus.
All these factors have impacted the Tamakepalis Initiative, which has been kept in action, thanks to the determination of the people who are part of it, and which has allowed us to continue with the following actions:
In Santa Cruz Cuautomatitla, although at a slower speed and with many precautions, we continue to work with the reconstruction of 68 houses - in addition to the initial goal of 100 houses repaired due to the effects of the 2017 earthquake. So far, the percentage of progress in repairing these homes is 60%.
It was also possible to start the architectural design of the solidarity market that we hope to start building in the following month.
In Mamalhuazuca, meetings were held with the families participating in the project, with whom it was also decided to continue with the self-production works.
People mentioned "To stay home, we first have to have a house, let's continue rebuilding"
The corresponding precautions were taken; among them, community work had to be canceled, and the methodology and reconstruction plans were modified in order to continue with what each family could advance.
The work was not less for this; distance training was given, slabs were rebuilt, roofs were repaired, walls were re-planted, facilities were prepared for eco-technologies including ferro-cement tanks.
How to rebuild, while a pandemic happens?
It was undoubtedly a question that caused us a lot of concern at first, but we continue to belive that together we can move forward.
"We continue to make him want and when we can, we will invite other families so they can see the work we have done ... for now let's take care of each other