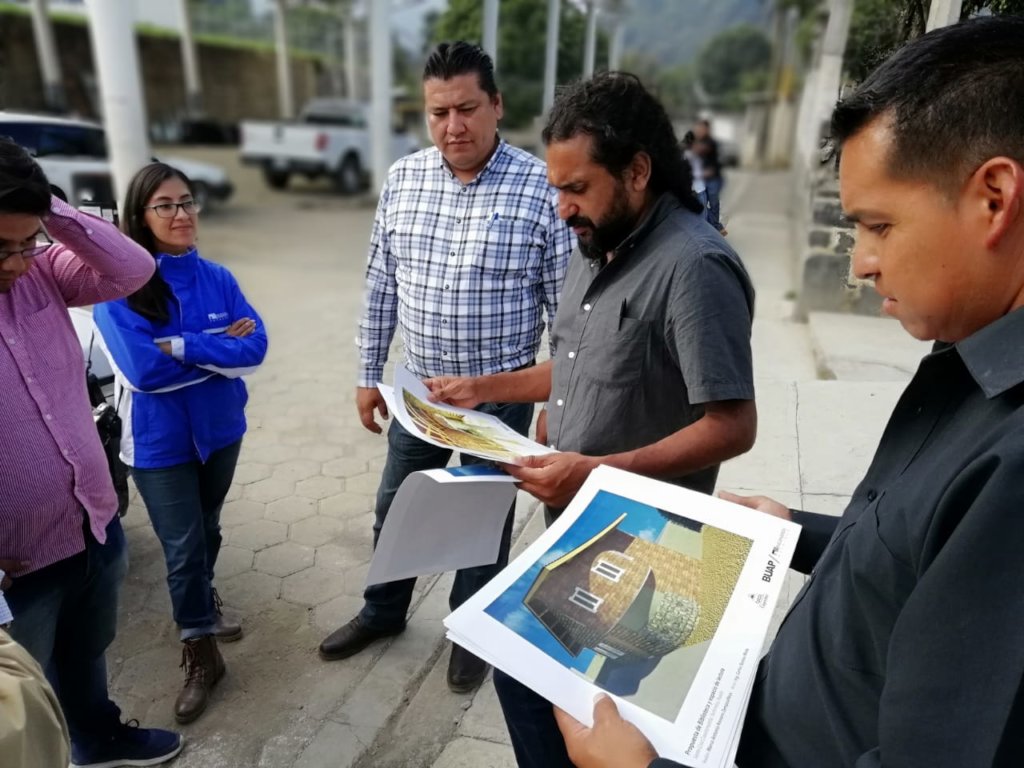 Strengthening our community and Reproducing Reconstructions
"In this time we have learned that there are misfortunes that allow us to rebuild and strengthen ourselves as a community and get rid of what divides us"
This is just one of the learnings that the people of Santa Cruz Cuautomatitla shared in a reflection forum in which we participated in the month of October 2019, two years after the September earthquakes occurred.
We have undoubtedly achieved goals that at first would have been unimaginable, we have again confirmed that " union is strength", as well as the name of the Cooperative Union of the Northeast Sierra of Puebla to which our Foundation belongs: "Tosepan Titaniske", that in Nahuatl means "United We Will Win".
Reconstructions in Santa Cruz Cuatomatitla (Tochimilco, Puebla):
During these last months, we carried out the following activities:
• Through the Tosepantomin Savings and Loan Cooperative, we have already begun a second phase in the reconstruction process to serve 85 families with resources from the National Reconstruction Plan of the current Government of Mexico. In this second stage, architectural projects were developed and approved to support 85 families with resources. We hope that this government resources will be transferred to families in early January 2020 in order to begin this reconstructions.
• To strengthen community reconstruction processes, in this period, we managed to obtain funds from Fundación Banorte, who have approved a second phase of investment in Santa Cruz Cuautomatitla, to build a market that will boost the solidarity economy in the community, from the exchange and sale of local products and services. Our plan is to accompany this new stage with training processes that improve the productive capacities of the families of Santa Cruz.
Reproduction of the Reconstruction process in Santiago Mamalhuazuca (Ozumba, State of Mexico):
Thanks to the resources of Global Giving, the effort of COPEVI and the educational community of the Technological University of Chalco (TUVCH), in this period it was possible to advance the repairs and reconstructions of 8 homes by 50%, as well as to carry out workshops and reflection forums that have strengthened community self-management processes.
"I have knowledge that I didn't have before, I learned to grab a shovel, to make cement, adobes, to share with new people: architects and students. I have new friends." (Antonia, Santiago Mamalhuazuca).
Likewise, community tasks have been carried out that allow support the work of home repairs.
"Previously I never shared anything with my neighbors, now we are united and together" (Bartola, Santiago Mamalhuazuca)
During the month of december, the dynamics of doing community work in the different houses continued during the first two weeks, which resulted in the completion of Gloria Imelda's house, which was partially damaged.
TUVCH students presented their academic projects carried out: radio capsules that encourage and describe community participation in ravine cleaning and reconstruction process.
On the other hand, in the meeting of the month of december the people of Mamalhuazuca manifest the following lessons during this year: work as a team, learn to know each other as partners, be tolerant and understanding, live together, learn how to make adobes and earth repels, stirrups and basic masonry.
The feelings that prevail in Mamalhuazuca at the end of 2019 are joy and gratitude for meeting new friends and sharing experiences.
"We must continue to support everything to complete the reconstruction of everyone's houses, to build community by supporting each other" (Noemí, Santiago Mamalhuazuca).
Challenges in Mamalhuazuca:
With the resources of Global Giving we are supporting 12 families who lost their homes, however, we continue in the search for more financing to serve more families who also lost their homes and after 2 years, they still do not have support of any kind to be able to rebuild.