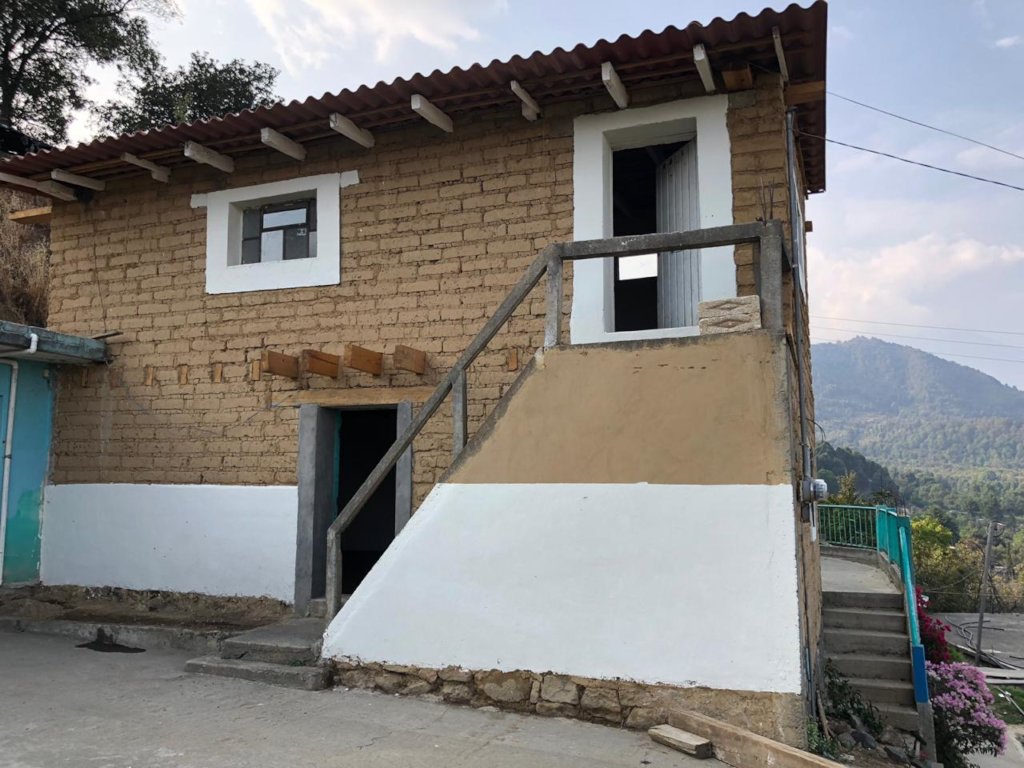 Thanks to all the support of the global giving community, institutions, companies and people who have participated in the Tamakepalis reconstruction project, in these two years after the earthquake, we have been able not only to rebuild the initially compromised houses, but also to increase goals and take important steps in the reconstruction of the community livelihoods of Santa Cruz Cuautomatitla.
Thus, on this occasion we want to share with you the actions that we continue to implement and that keep our spirits on to continue this reconstruction project.
In recent months we have achieved the following actions:
- At the end of June we invited public officials who participate in the National Reconstruction Plan of the current Government of Mexico, to share our experience in the reconstruction project of 100 houses that were affected by the earthquake in Santa Cruz Cuautomatitla (Tochimilco, Puebla) .
- Derived from this meeting, through the National Reconstruction Plan, we established agreements that would support more families that were affected by the earthquake in this community. The reconstruction of 85 more homes in Santa Cruz Cuautomatitla is currently underway.
- With these actions, a total of 185 houses affected by the earthquake in Santa Cruz Cuatomatitla would be supported.
And now ... the community livelihoods of Cuautomatitla:
The effects of the earthquake also represented an opportunity to strengthen the social organization of this community and the livelihoods on which they depend to boost their development in conditions of sustainability.
In this sense, through community meetings, we established agreements to promote productive projects, based on community reforestation, with agroforestry systems. In these months we have made progress in lobbying with the Federal Government's Life Sowing program, as well as with other institutions, hoping to achieve these efforts very soon.
Beyond Cuautomatitla:
- With the support of the Global Giving community, and in coordination with COPEVI and the Technological University of Chalco, we managed to gather resources that now allow us to accompany the reconstruction project in Santiago Mamalhuazuca, a community that is also located on the slopes of the Popocateptl volcano , but in the municipality of Ozumba of the State of Mexico.
- On August 10 we made an exchange of experiences, inviting members of the Mamalhuazuca community to Santa Cruz Cuautomatitla to share lessons and start the collaboration plan for the reconstruction of 12 houses in Mamalhuazuca. We will also be implementing actions to get more alliances and financial resources that could allow us to support more families in this town.
And so, this is how we continue in this reconstruction process.
Thank you very much for all your support.