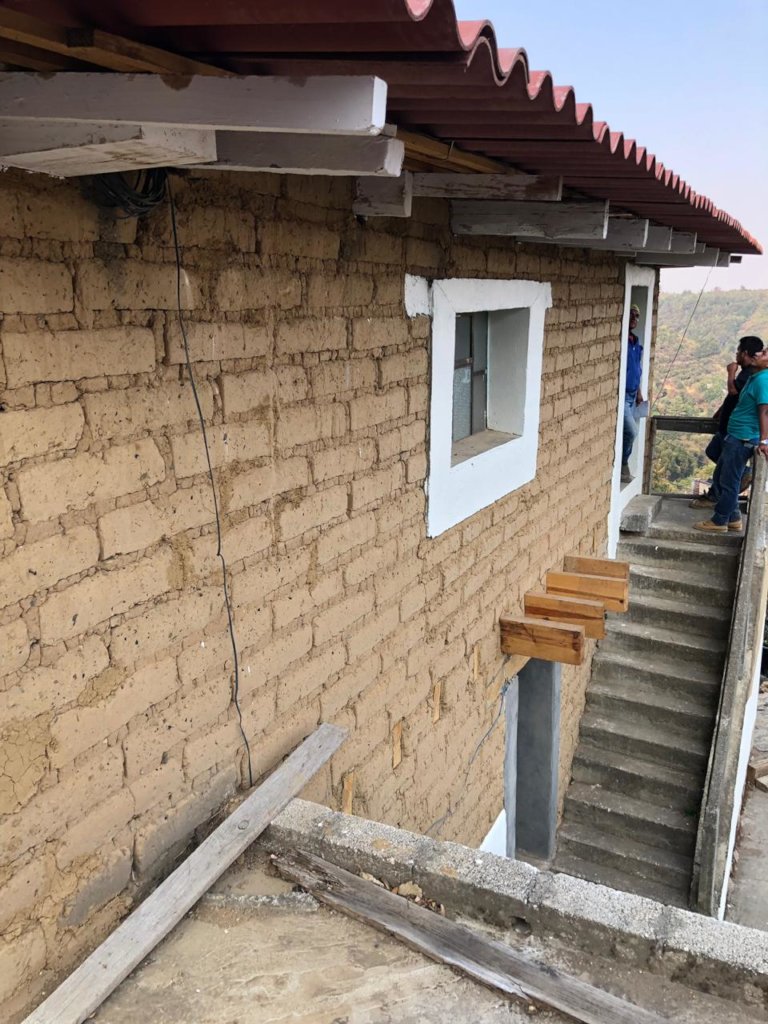 Due to the support of GlobalGiving and of all those people who have put their hands, their ideas, resources and confidence in our project, it has been possible to fulfill a very important goal committed to the GlobalGiving community: We have finished the reconstruction of the 16 dwellings affected by the earthquake of September 19, 2017 in Santa Cruz Cuautomatitla, Puebla!
Another great new is that, with the support of Mexican institutions such as Fundación Banorte and Documental Ambulante and many more people, we have raised the necesary funds to rebuild 84 additional homes that were also affected in this community.
In this way, with the Tamakepalis project we were able to support 100 families of Cuautomatitla who were affected by the 19S earthquake.
Other results achieved up to now, are:
- Training families and construction workers in earthquake-resistant construction techniques.
- Have "sown a seed" to recover and revalue the vernacular architecture in the community.
- Establish relationships with government agencies so that they can support other 60 families that also present damages in their homes.
- The realization of community workshops where 240 inhabitants participated to motivate their interest in territorial management to improve their quality of life.
The support of GlobalGiving community was essential to develop technical solutions for the rebuilding of houses with severe damages and the implementation of sismic resistant structures.
Without a doubt, all these results could not have been achieved without the intense community participation of Santa Cruz Cuautomatitla.
Whats Next?
We want to continue the work with the Community of Santa Cruz Cuautomatitla related with the training processes for territorial management, which will allow them to generate strategic plans for their integral development.
On the other hand, with much gratitude we want to share with you that our project has become, in Mexico, an important reference for the reconstruction of dwellings affected by earthquakes. In this sense, other organizations, communities and government instances, have requested our support in the management and training for the reconstruction of partial damages of affected homes.
- We want to share our learnings and ti be able to support other populations of the State of Mexico affected by the 2017 earthquakes, which have not been adressed by governamental programs, and which are also close to the Popocatepetl volcano.
And for all this... we need to continue with your great support!