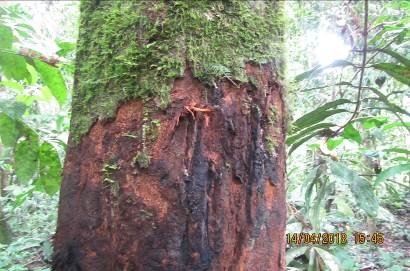 What's living in the forest?
Between April 16-25 the Forest Patrol and Wildlife Crime Unit team patrolled around Baharok resort. They patrolled 31.7 km of forest, covering a total of 2160 hectares.
They found a lot of exciting evidence of wildlife in the area, including two orangutan nests, many traces of deer and wild boar, and even signs of a tiger.
Between April 11-20, the team conducted a patrol in Cinta Raja and Sei Lepan, covering 28km of forest (1800 hectares). Here, they found elephant dung, bear tracks and a further orangutan nest, as well as traces of kuau (a threatened pheasant species known in English as a Great Argus) and Sumatran serow (a type of goat-antelope found only in Sumatra, peninsular Malaysia and southern Thailand).
In Bekancan Resort at the end of April, the team found a very unusual plant – the bunga bangkai, which translates roughly as 'corpse flower' and is also known as the titan arum. The plant gets its name from the fact that its flower smells like rotting flesh, which attracts the beetle and fly species which pollinate it. The plant is endemic to Sumatra and is classified as Vulnerable on the IUCN Red List of Threatened Plants because of the deforestation threatening its habitat.
Human activity
Unfortunately, the team also found a lot of evidence of human activity in their patrol areas, including crops planted in the forest, and snares designed to capture birds. In Cinta Raja and Sei Lepan, the team came across a poacher's camp, and found poisoned fish near a creek in the area. In all the areas patrolled, there was evidence of illegal cutting of trees, including stumps and processed timber. In Bekancan, there was even a landslide, caused by the erosion that comes about when too many trees are removed from the landscape.
Thank you
It's thanks to you that the team can patrol large areas throughout the year, not only to observe human threats to the forest, but also to remove them. The snares found in the patrol areas in April were removed, and the illegal logging and poacher camp have been reported to the authorities. The team's detailed notes on the biodiversity in the areas patrolled will enable ongoing monitoring and protection of these precious landscapes, ensuring that the orangutans, tigers, bears, birds and plants continue to have habitat in which they can thrive.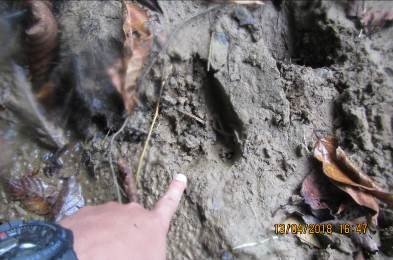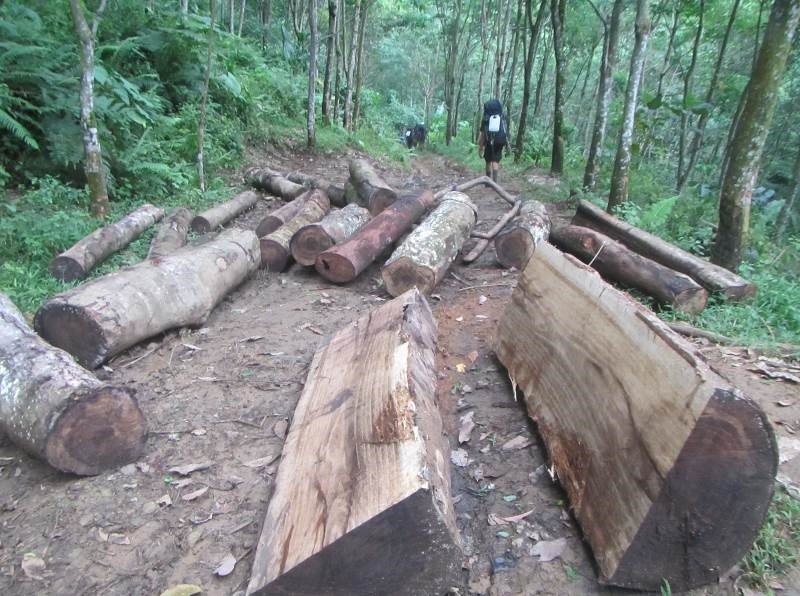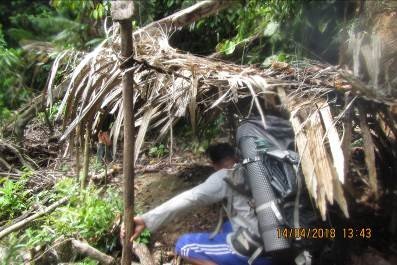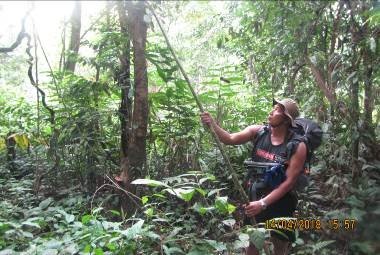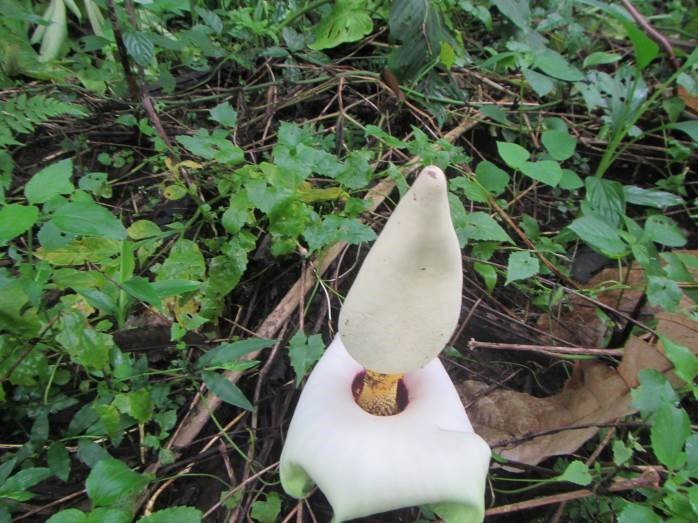 Links: