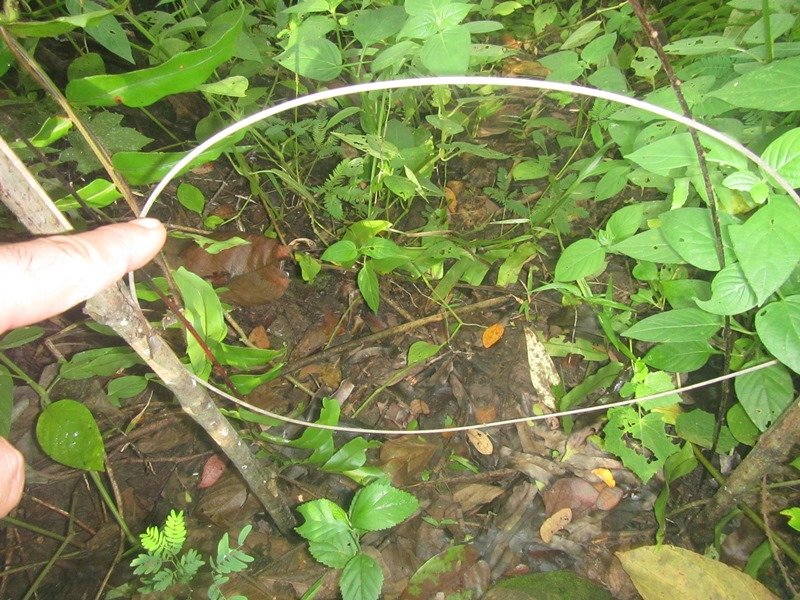 The Forest patrol unit aims to prevent, tackle and prosecute wildlife crime, as well as to record sightings of flora and fauna which are under threat.
The detailed findings of the results of our patrols are at the bottom of this report.
Highlights however are:
We heard a tiger!
The team destroyed 54 snares. That's 54 fewer animals who will get trapped in these barbaric traps
A tiger poacher went to court and we hope he will get a 3 year prison sentence
The team stopped forest destruction for an illegal corn-growing initiative
In addition to the above, we also
observed illegal logging and encroachment in Sei minyak, Tower and Karo villages.

received information about a group of people calling themselves the Pratama Cooperative, who held a meeting in the former Sekoci Resort office. They planned to grow corn inside the Gunung Leuser National Park (GNLP) area, behind the former Sekoci resort and up to Lapangan Tembak. Their activities were involving encroachers under the coordination of Hasan Sitepu. They claimed they had a legal permit to cultivate an area of 3,000 ha, land belonging previously to PT Multi Karya Jaya (MKJ). Their claim was proven untrue. An Officer from GLNP held a talk with the Chairman of Pratama Cooperative, and the plan to cultivate the corn was cancelled.

held an important coordination meeting to prepare for joint operations with GLNP concerning illegal logging at the Sekoci resort. Among the topics that were discussed in the meeting include: logistics, equipment, team division of work and security.

evaluated all completed activities, including looking at personnel security threats, such as intimidation, physical threats, social threats, and potential legal complaints. These are genuine occurrences for our patrol staff, one of the reasons why their anonymity is so closely guarded.

The first trial for tiger poaching was conducted on 31st October against Ismail, and he was convicted. On December 12, Ismail was brought in front of the court for the hearing, where prosecutors pushed for a 3 year sentence. Ismail appealed for leniency, admitting his mistakes. The final sentencing is scheduled for January 4, 2018. Even the fact that this case is progressing through a proper court is an important step in the fight against poaching of critically endangered animals within Leuser. We hope the sentence will be severe and widely publicized to act as a deterrent to other poachers.

An Investigator from Langkat Police resort, who was working on the case of illegal logging in Sei Lepan coordinated with our expert witness regarding a permit to load the logs.

The team also coordinated with Law Enforcement Department at Ministry of Environmental and Forestry regarding the case of slow lorris trafficker, namely Poniman, who has been sentenced to two years in prison.
Patrol results in more detail:
The Forest Wildlife Patrol Unit uses the Spatial Monitoring and Reporting Tool (SMART) application. It is specifically designed to help patrols in conservation areas. The team also uses a grid system established by Gunung Leuser National Park (GLNP) authority.
The aims of the project are to:
Observe, and prevent human activities, such as illegal logging, hunting, encroachment and habitat change,
Observe and record Flora and Fauna, such as tracks, sounds, dung and nests
Observe and record features, such as boundary markers, hot springs, waterfalls etc.
From September to November patrol activity has covered total area of 21.600 Ha and 139,30 Km in Resort of Sekoci and Bahorok, both are inside GLNP area.
Human activities
54 sling snares & nylon snares found and destroyed
Logs, rods, frames found, confiscated and destroyed
Timber beams destroyed and processed wood destroyed
Confiscated 1 chainsaw
Flora and Fauna:
heard tiger roar (one time), found 1 elephant dung, and 1 pig carcass
Features found:
The team found four boundary markers
As you can see from the above, our informal networks and links with villagers are as important, if not more so, than the patrols themselves. But together they help to prevent crimes against wildlife and help to ensure a safer future for wildlife in the Leuser Ecosystem. Thank you for your support.
The content for this report was provided by Syufra Malina, Communication & Reporting Manager YOSL-OIC.
If you are thinking of donating, then any funds given before December 31st 2017 will help us access match-funding from GlobalGiving.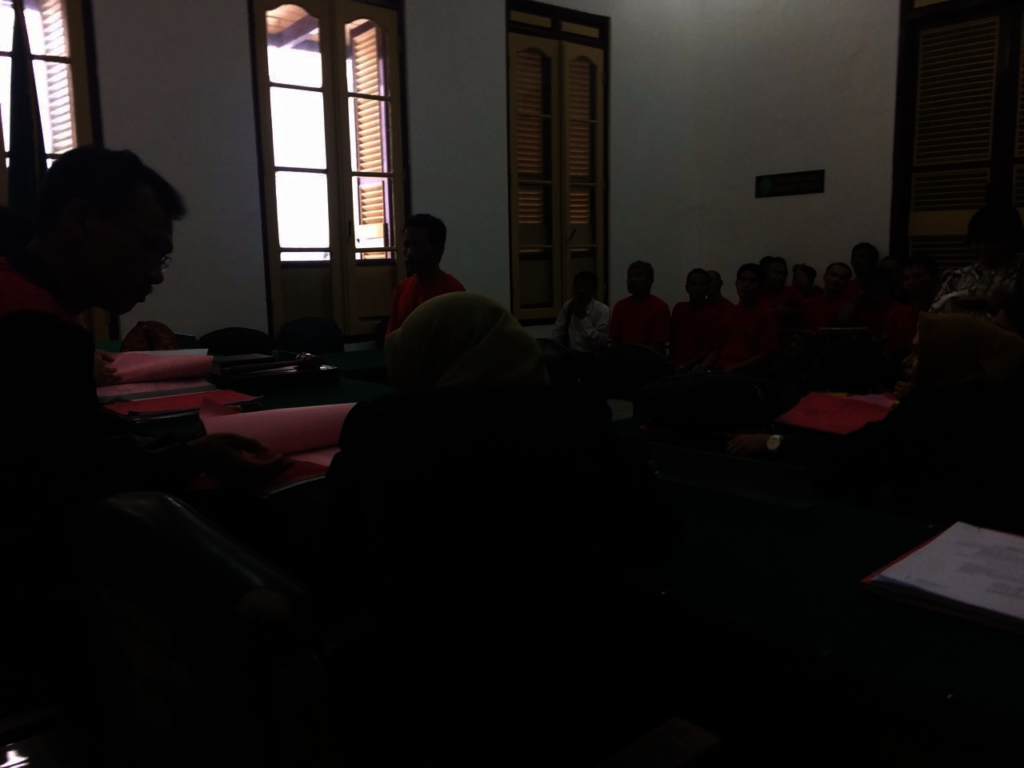 Links: