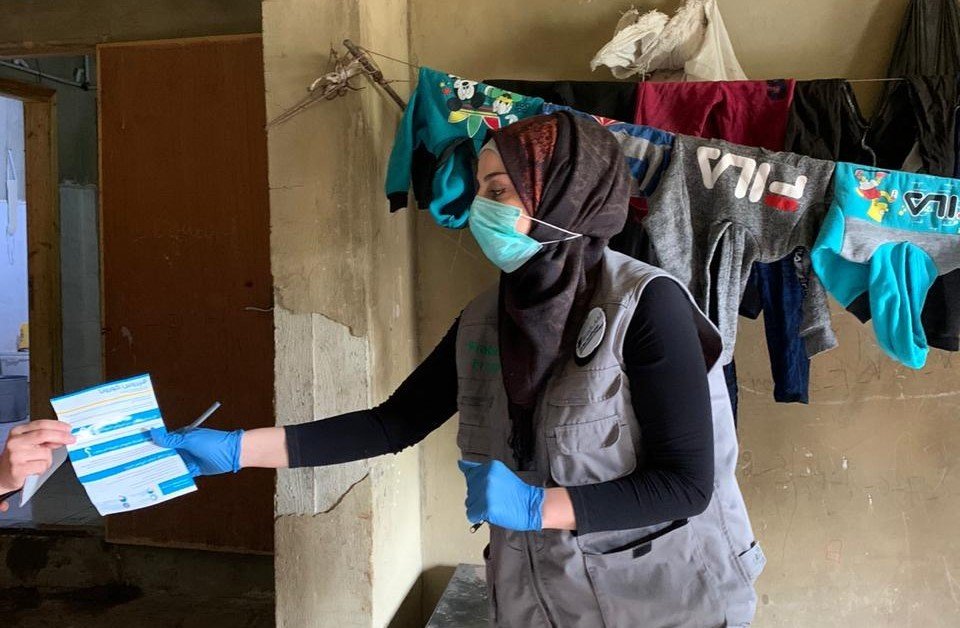 Uncertainty and instability are two things that many communities in the Middle East are well used to, having endured years of war and conflict.
Prolonged fighting in countries like Syria, and resulting the influx of refugees in Lebanon and Turkey, have limited capacity at every level – with health infrastructure particularly strained. COVID-19 has now presented yet another challenge and is putting increasing pressure on already struggling populations.
In Lebanon, there have been 721 confirmed COVID-19 cases and 24 deaths as of April 30 – with the first diagnosis within a refugee camp raising significant concern over the potential for the infection to spread. In Turkey, as of April 30, there are 118,000 confirmed cases with over 3,000 deaths.
With limited testing facilities, there are growing concerns that the actual figure of confirmed COVID-19 cases is much higher.
Concern is responding quickly. In Syria, our teams have worked with local vendors to allow beneficiaries to purchase both food and hygiene products with vouchers provided by Concern. We are also distributing over 20,000 hygiene kits and food baskets to vulnerable people in camps, informal settlements, collective centers, and urban areas.
In Lebanon, the first COVID-19 case was recorded in a refugee camp in late April. With little access to lifesaving health care and not physically being able to practice safe social distancing, refugees are particularly at risk. Concern's teams are working to contain the virus amongst Lebanon's most vulnerable communities by distributing hygiene kits to refugees and essential leaflets on how to keep safe from COVID-19, reaching 4,000 individuals so far. We have also just finished the rehabilitation of a 50-room disused school as an isolation facility for suspected COVID-19 cases.
Further, we are strengthening remote case management work, which supports survivors of sexual and gender-based violence, child protection, and intimate partner violence – all of which are on the rise due to the extended lockdown. To better assist those that need our help, our teams have set-up a 24/7 hotline for psychological support.
According to Concern's Case Management Officer in Lebanon, Siba Bizri, "the hotline is open 24/7 for regular calls. However, in times of emergency, Concern also activates WhatsApp phone calls, messages, and video calls."
In Turkey, our team is providing urgent protection and case management support to vulnerable Syrian refugees. This includes the provision of urgent shelter support, cash support for food (in the form of shopping cards), basic household items (mattress, kitchen items, etc.), and emergency transportation.
Concern's staff is also adapting and piloting online training sessions to caregivers of children on measures to take to prevent the spread of COVID-19. Preparations for distributing 3,575 hygiene kits with soap, shampoo, and anti-bacterial surface cleaners to vulnerable families are also underway.
This is just the beginning of our response, and there is still much more work that needs to be done. We know that now more than ever, quick responsive and preventative measures are essential if we are to beat the spread of COVID-19, and that is exactly what we plan on doing.
Thank you for your continued support.