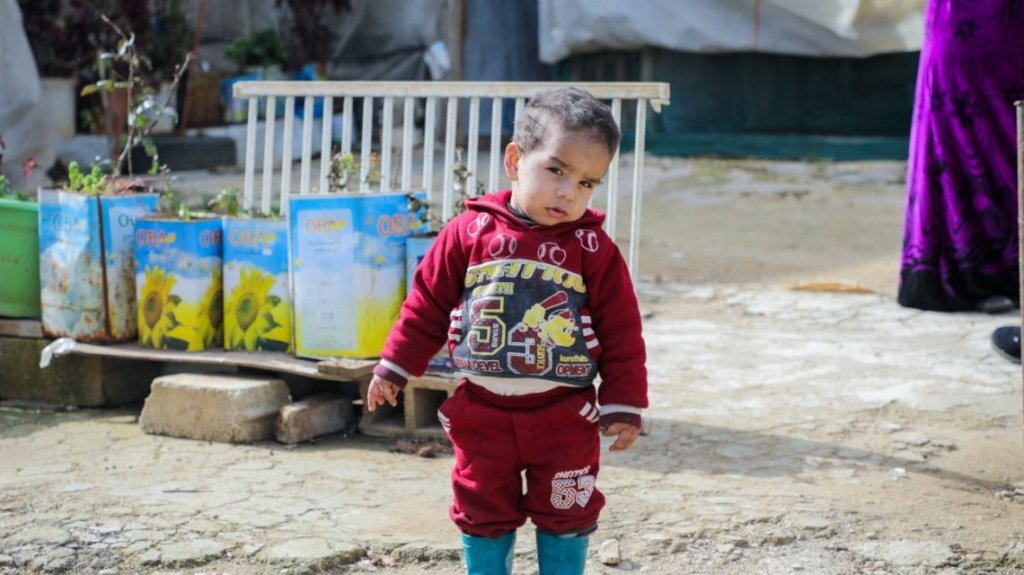 Dear Supporter,
Below you will find an update from Lebanon written by Concern's Tony Cuddihy. Read on to learn the story of just one of the 55,000 Syrian refugees in Lebanon supported with shelter assistance by Concern in 2019. All thanks to generous supporters like you. Thank you.
--
With 1.5 million people having fled Syria for neighboring Lebanon in the largest refugee crisis since World War II, your support has been crucial in helping some of the world's most vulnerable people.
The nine-year Syrian crisis has taken a huge toll on families who have fled from their home country to Lebanon in search of safety. Those arriving in Lebanon have lost everything; their homes, their possessions and often, tragically, their loved ones. Thousands of people are now living in makeshift shelters, having difficulty accessing clean and safe drinking water, and struggling on a daily basis as they try to create a better life for themselves and for their children.
Thankfully, our supporters are helping us to make a difference as we endeavor to provide safety and security to those who need it the most. Your help means that these families can start to recover from the trauma of living in fear of their lives and restore their sense of dignity and confidence.
For 30-year-old Rana, life changed dramatically once she and her family were left with no choice but to leave their home in Syria. Rana and her husband Ibrahim had enjoyed a happy, quiet life at home before conflict broke out. When violence reached their town, the family was left with no choice but to leave with nothing but the clothes on their backs and cross the border into Lebanon.
"We brought nothing when we fled from Syria, just my children and the clothes that I was wearing," she tells Concern. "We used all of our savings and we were left with nothing. We paid everything we had to get here."
Left with nothing on their arrival in Lebanon, the family had no choice but to set up home in a flimsy tent with no protection from the cold. Lebanon's punishing winters mean that a bitter chill runs through the shelter.
"When the winds come, we cannot sleep at all and when the rains came, the water came across the room. We put the children on the pile of mattresses to keep them safe from the water and my husband had to go outside to try to make a drain to stop the water from coming into the tent. We also put stones on the roof to try to keep the tarps from blowing off in the winds. We get very afraid that the whole roof will collapse on our head."
This was no way for a family to live but, with your help, Concern has been able to provide life-saving essentials to Rana and her loved ones. We will continue to check in on the family to make sure they receive the support they need.
"Concern have given us tarpaulins, mattresses, blankets and diapers. The team regularly visit us and see what we need," Rana explains. Giving Rana the means to look after her children has empowered her and enabled her to live with dignity.