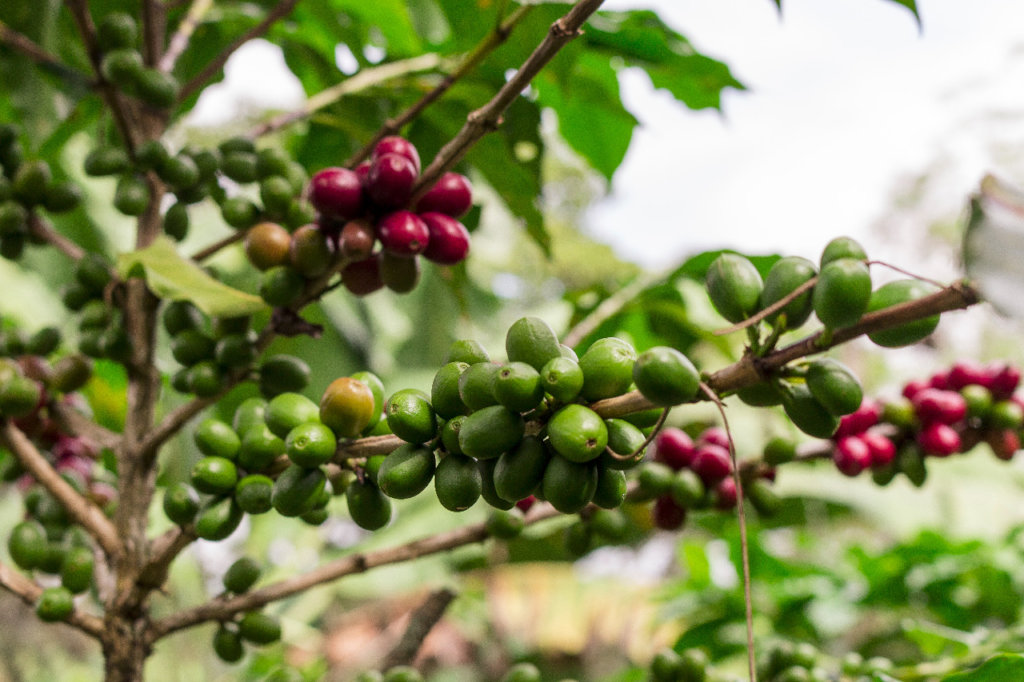 Dear donors.
During this quarter, the project has focused mainly on coffee harvest, as well as on the processing of coffee beans to make them available on the market. In this regard, the current harvest season was still marked by a low production, gradually recovering from rust infestation. On average, between 4 and 6 quintals per hectare were collected this season, compared to the average of 15 quintals that were collected previously. However, thanks to the management of the shade coffee through agroecological techniques, a minimum production was achieved that, nevertheless, promises quality in the final product. Proof of this is that VIDA AC (the organization which is the marketing link for the coffee producers), has committed to buying 31 quintals (aprox. 2 metric tons), 11 of them for the organic coffee market and the rest to the special coffees market.
Another important work was the beginning of the construction of two solar dehydrators models in both communities, which will be tested to dry coffee during this season, as well as to dehydrate other products such as fruits and plants in seasons where there is no coffee harvest. The technical advice is in charge of Leonel Jiménez, who has sound expertise in the implementation of different ecotechnics, including solar dehydration. In both communities there is an advance of 80% in dehydratator model construction, and materials have been delivered so that those who are interested can reproduce it individually.
On the other hand, the first stage of adaptation of the native bees that were introduced to the two communities was completed, and six transfers were made from clay pots to technified boxes to facilitate the handling of this type of bees. This work was supported by colleagues from the allied organization INANA, who have extensive experience in the management of native American bees. In the next few days we will begin the first stage of harvesting honey, pollen, wax and propolis, and in the same way we will proceed to make nest divisions in those cases where the conditions allow it.
We reiterate our gratitude to the donors that have made part of these actions possible, and we encourage them to continue collaborating with ERA A.C. and the residents of San Miguel Tlapexcatl and Limones, to strengthen these initiatives that seek to minimize the devastating impacts of coffee rust and work for the environment sustainable management and conservation and for the improvement of the quality of life of the inhabitants of this region.