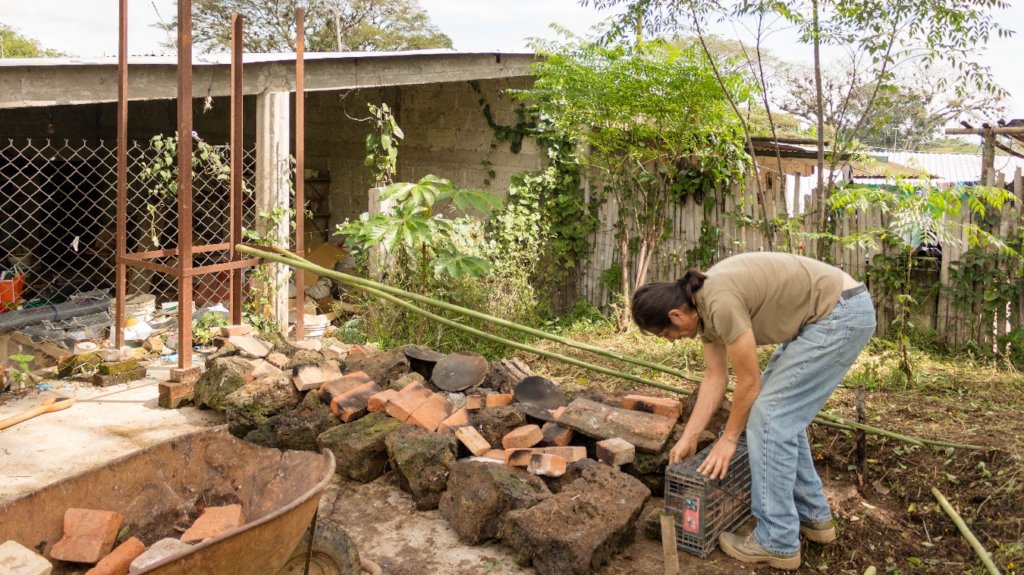 During the last three months, the Sustainably Facing Coffee Rust in Mexico Project has focused on training and installation of solar dehydrators for coffee processing in two communities.
One of the biggest challenges faced by small coffee producers is adding value to the raw material, to retain the profits currently being earned by intermediaries in the second stage of the process. It is estimated that farmers get only between 3% and 6% of the total of economic gains in the coffee business. This situation is directly linked with the lack of knowledge of the skills required, as well as by the lack of the proper tools and equipment to carry out scaling in the supply chain to provide added value. Solar dehydrators attend this to carry out an important part of the process of grains drying, but also offers possibilities to add value to other alternate products grown in the agro-ecological coffee plantation, such as fruits and vegetables. Incorporating this ecotecnia, enhances food preservation for scarcity times and gives more commercial value to alternate products as dehydrated food.
Currently we have built two demonstrating dehydrators, and economic resources will be provided to a limited number of producers so that they can build their own solar dehydrators in their homes.
In addition, we are pleased to report that about 1km of contour hedgerows with native plants have been built for the retention of fertile soils, and it is estimated that, with this preventing erosion action, at least 10 tons of soil will be retained in the next year.
We also inform that this December we ended up planting 3 thousand native trees (fruit and timber) in order to consolidate the income diversification strategy for farmers. Planting of these trees has strengthened the strategy of giving impulse to the bio diverse shaded coffee agroforestry systems, reducing current growing trend of "Sun coffee" plantations.
We would like to invite donors who trust our proposal to continue supporting coffee producing farmers in the communities of San Miguel Tlapexcatl and Limones, in Veracruz, in its search for alternatives to face this crisis.
We send strong and supportive greetings to all and wish you a Merry Christmas and a happy new year.
Sincerely
Sustainably Facing Coffee Rust in Mexico Project Team.