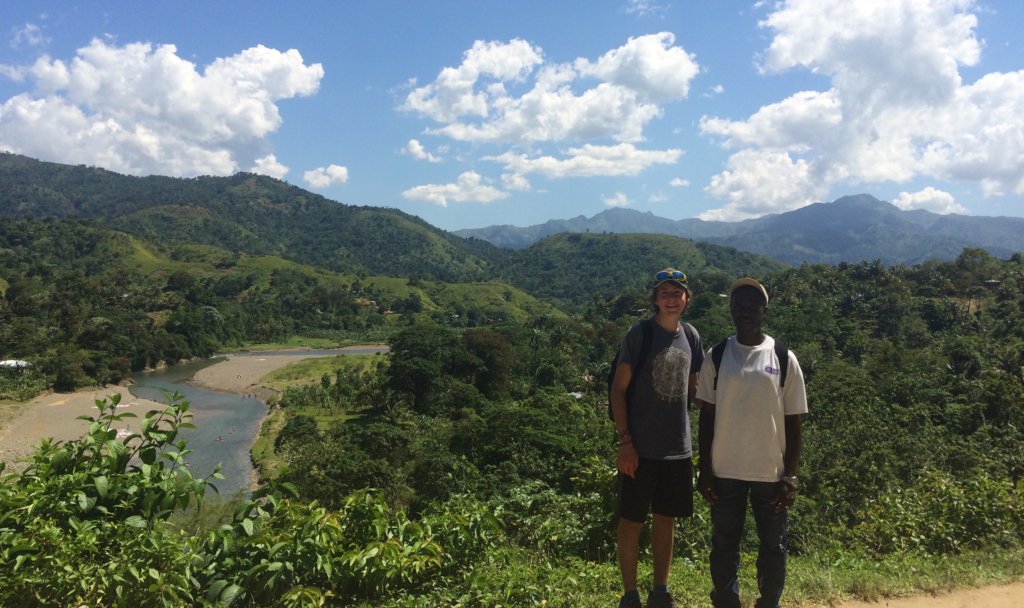 We often ask our visitors to guest write a blog post for the SOIL website to give our readers a chance to see how SOIL's work looks from different perspectives. After spending a day dumping poop buckets, recent SOIL visitor, Benjamin, had a lot to say about the concept of waste!
I visited Haiti for the first time this spring and I am just beginning to get my feet wet in the ocean of complex issues that the country faces. Therefore getting a chance to stop by SOIL and see their work in action was a fascinating experience! I spent the first morning of my SOIL visit volunteering at SOIL's composting waste treatment facility near Cap-Haitien. I began by helping the workers to dump five-gallon buckets of poop into large containers where the waste will be sealed and allowed to undergo anaerobic decomposition in order to kill dangerous microbes and begin to break down the materials. Next we loaded the hundreds of buckets onto a cart and wheeled them over to be cleaned and dried in the sun. This process took the entire morning due to the sheer volume of waste that must be processed every day.
I was initially surprised and impressed by the vastness of SOIL's facility, boasting mountains of compost in various stages. SOIL is creating value from a remarkably large amount of waste, but the reality is that Haiti is home to over 10.6 million people and Haiti does not have a central sanitation system. By even just serving a mere fraction of the population in Cap-Haitien, SOIL is already removing an enormous amount of waste that would otherwise pollute the water supply and pose a health hazard, and instead, transforming it into nutritious earth. Human waste can either be a valuable resource that promotes agriculture, reforestation, and health, or, it can be a malignant affliction, endangering public health.
Unfortunately, the issue of waste in Haiti—and the world—is far more expansive than just human waste. Waste seems inevitable in most everything we do, and this reality was clearly evident upon my arrival here. The shores of the sea and the ditches alongside roads seem to be designated landfills. The undeniably conspicuous trash presence serves as a potent and tangible reminder of the work that always remains to be done in all fields of waste reduction, management, and transformation.
How we perceive waste is dependent upon our mindsets. For some, waste is the end of the road, an unsavory byproduct of life. For others, it is a new beginning, a valuable opportunity to promote and foster growth, independence, and life.
Links: