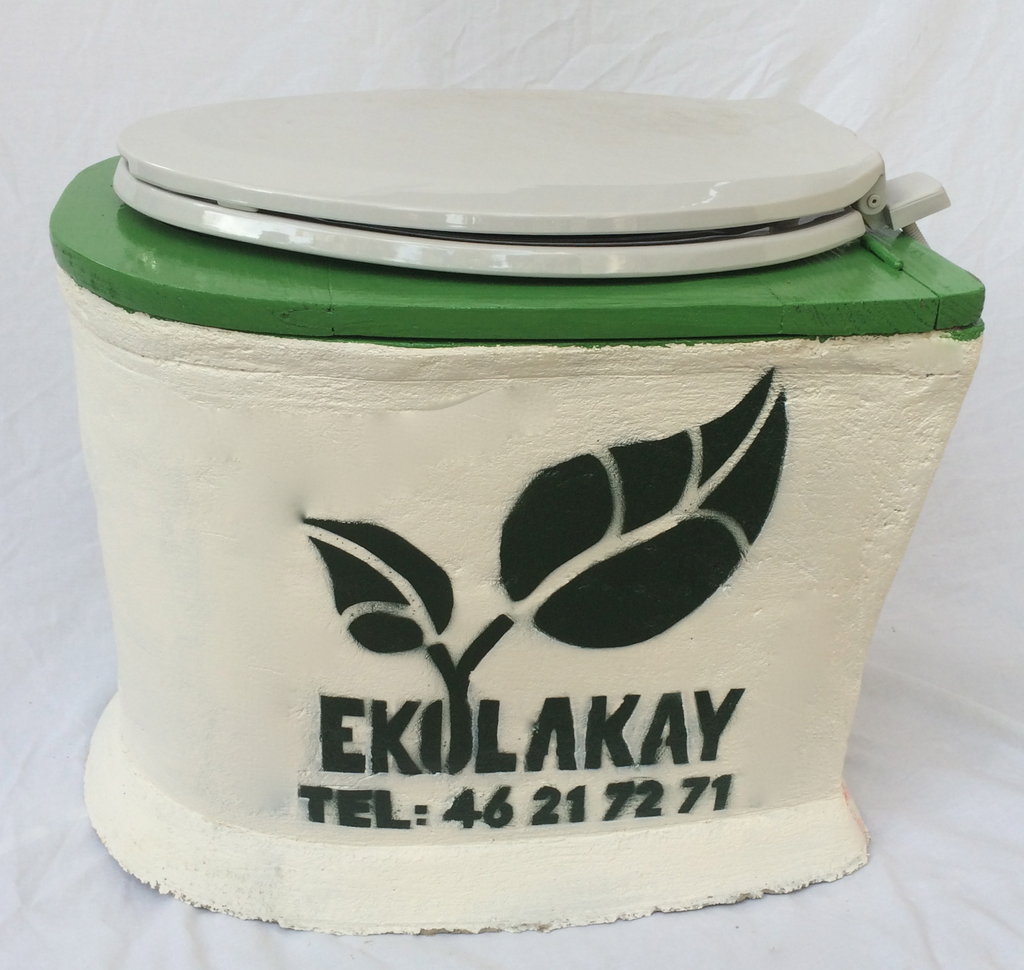 In Port-au-Prince, Haiti, SOIL's pilot project for the dry household toilets known as "EkoLakay" is off to a terrific start. Our team is looking professional and proud in new spring green uniforms, our operations are becoming more efficient by the day, and our early adopters (the very first customers to sign up for EkoLakay) have been giving dazzling reviews.
One customer, Bertony, said, "Nou gen yon pakèt resous nou gaspiye an Ayiti. Ak twalèt sa nou ka chanje sistèm nan," which translates to: "We have many many resources in Haiti that are wasted. With this toilet, we can change the system."
Similar sentiments were echoed elsewhere on a client checkup that we did last week in the Port-au-Prince neighborhood where EkoLakay is just now being introduced. We were also delightfully surprised to see that some new customers are actually choosing to close or remove flush toilets in their homes in favor of SOIL's toilets. Flush toilets are problemmatic in Haiti because there is often not running water in the toilet tank and there is rarely waste treatment for what gets flushed. But we find it very encouraging that even people who can afford a flush toilet choose a SOIL toilet because they see the environmental and social benefits of using a dry toilet, where the "waste" can be captured and transformed into compost.
To be honest, we had been operating under the assumption that the environmental impact is not ultimately what motivates customers to change their behavior in the bathroom. After speaking with EkoLakay's early adopters in Port-au-Prince, it looks like we may have been wrong on that one! These kinds of insights can teach us a lot about marketing and behavioral change, two critical components to our social business development. In a country where less than 20% of people have access to safe toilets and there is minimal waste treatment, we are thrilled that individuals are motivated to seek out solutions that benefit themselves and their communities.
We are so proud of our team, our clients, and beneficiaries, and our donors for being brave enough to engage with an issue that is normally taboo. We can't wait for the day that everyone has access to a safe toilet! Thank you so much for your support in this endeavor.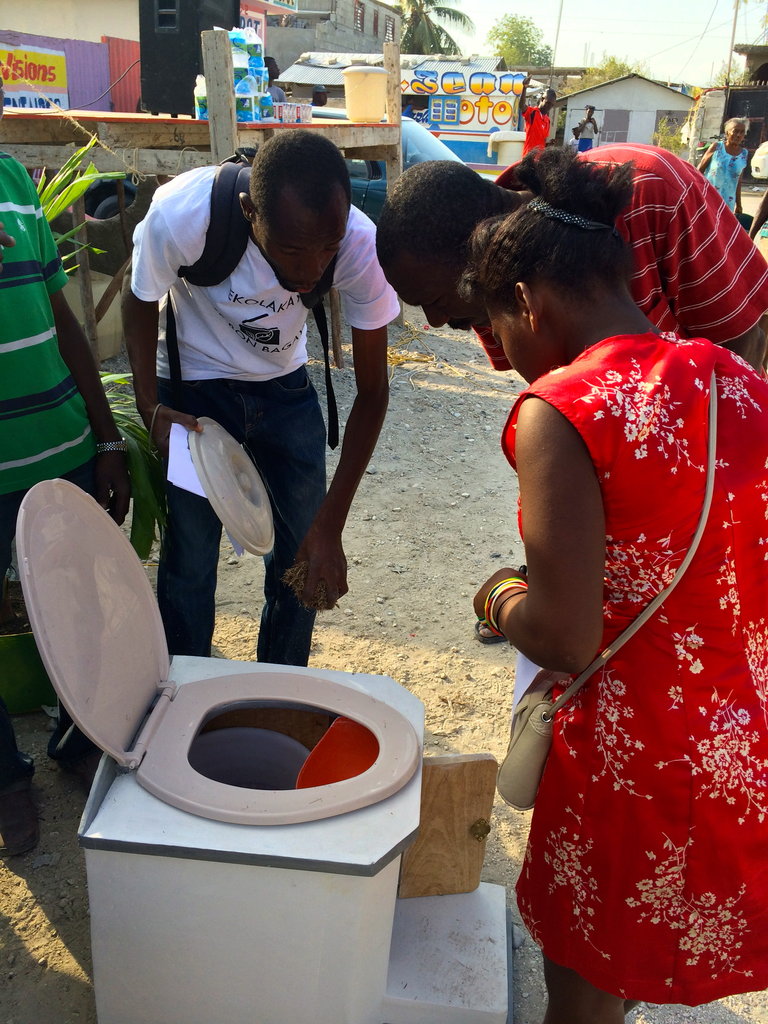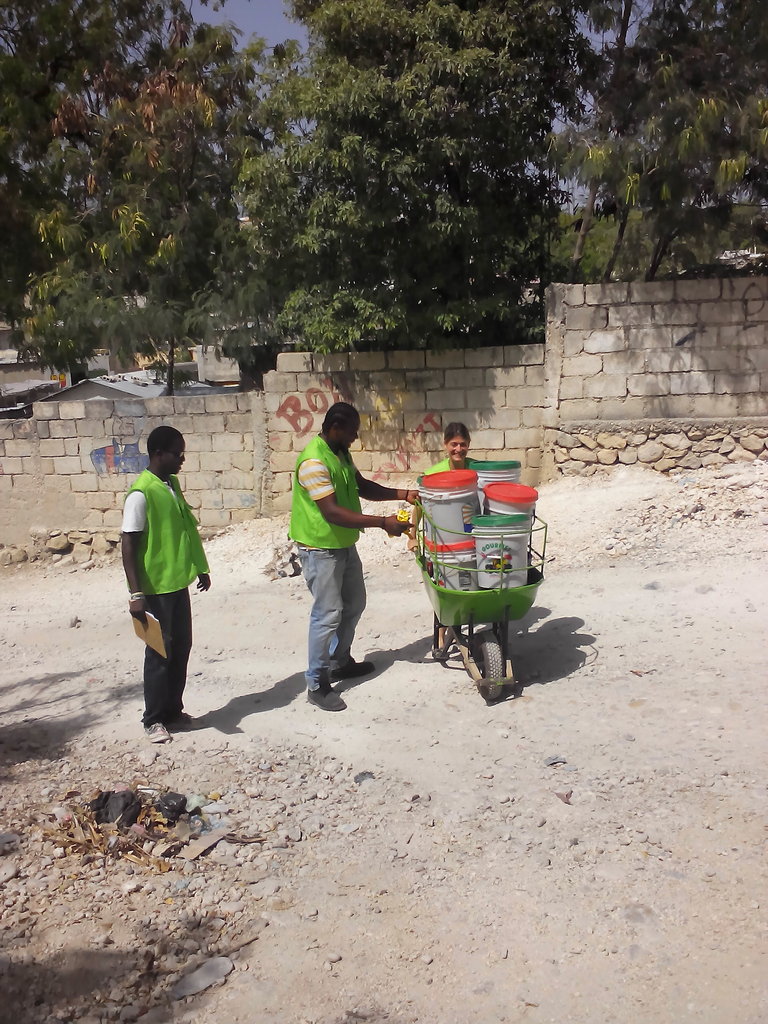 Links: