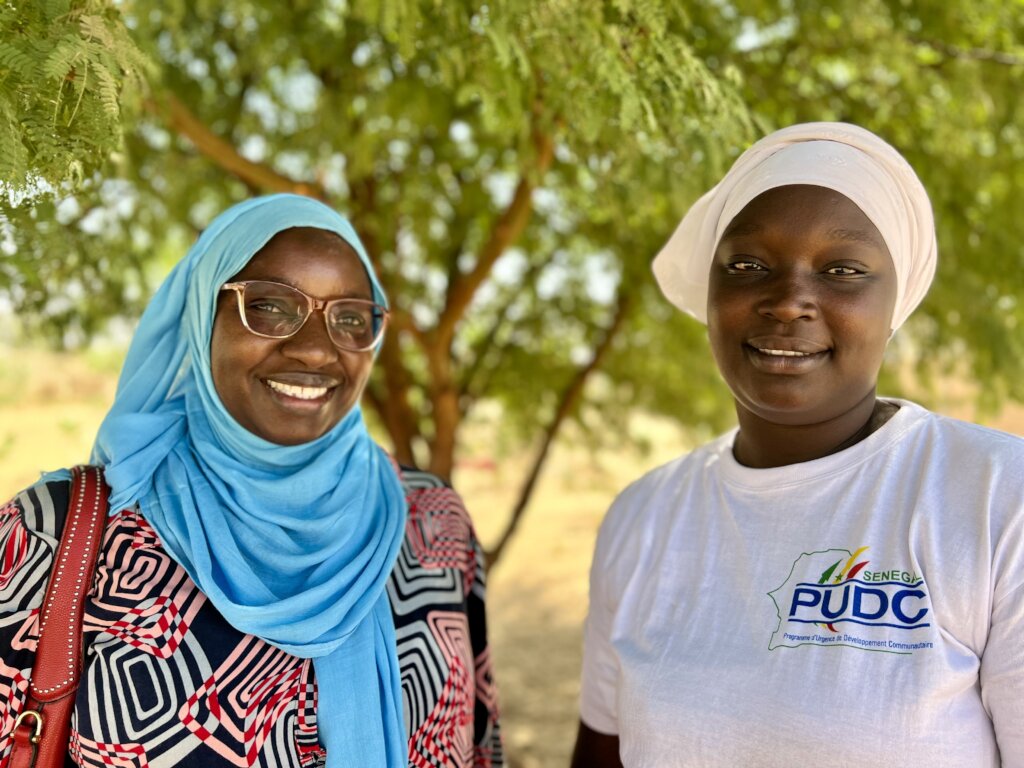 In 2022 Aspyre Africa secured funding to set up a start-up fund, and provide our graduates with flexible financial support to start their own income-generating activities.
"Having this amazing opportunity to fund our young people's projects resolved many of the problems we were facing. Many of our trainees had their projects on paper for a while. While we did all we could to help them secure funding from existing programmes and microfinance institutions, our successes were limited. Even if they manage to secure funding, they still have to face the following challenges: the required guarantees, the high interest rates, the lack of professional support and guidance to minimize their risk of failure." Nafi, Aspyre Africa Programmes Manager in Saint-Louis
Having control over the funds means we can fund the projects of our most committed trainees, who also have the support of their parents or their Koranic teacher. We know their strengths and weaknesses and can tailor the support to their individual needs. Aspyre Africa's aim is to provide guidance and close monitoring so that the young person can be successful and repay the funds. She/he can then offer the same opportunity to one of her/his peers.
During our visit last November, we selected the most promising projects, helped our young people refine their business plans and provided them with the financial support they needed to start their activities. Four projects are already up and running: two in chicken-rearing and two in agriculture. By teaming up beneficiaries with more recent trainees, this also created a unique mentoring opportunity!
NEW "Green" jobs
In January a new cohort of 20 Koranic students started their training in solar energy at the Esebat training centre in Saint-Louis. Through this 6-month training they will learn to install and maintain solar panels.
"The Koranic Students have shown a keen interest in the training. During the recent public transport strike, we were worried they would not show up on time. However, they all went the extra mile to get there, including the one who lives 30km away! They are truly aware of the chance they have been given." Nafi
"When you are in a Koranic School and you are given the chance to learn a trade without it interfering with your Koranic studies, it is all in our best interest!" Hamidou, Koranic student
This is our first cohort whose technical training is funded by the 3FPT, the Senegalese Government Fund for Vocational Training. We are most excited about this collaboration, which paves the way for sustainable solutions. Aspyre Africa continues to provide all the complementary and essential services: identification and selection of participants, breakfast, transport, mediation with their Koranic teachers, as well as individual guidance and support.
"Every beginning is hard, but they must persevere, do their exercises and support each other. This is what will lead them to their success, and the success of Nafi, Thiam and the rest of the Aspyre Africa team. I pray that they may all get along, succeed, get their certificates and work for our country!" Oustaz, Koranic Teacher
"This training will start a new page in the lives of the Koranic students, because they can learn a skill, which they can use anywhere they go, and have a secure livelihood." Koranic Teacher
We would like to express our deepest gratitude to all the donors who continue to support our work and provide at-risk young people with life-changing opportunities. Thank you for giving these young people the chance to fulfil their aspirations.
As the next training in car mechanics is due to start, we hope you will choose to contribute what you can during our upcoming "Little by Little" campaign in April. Please share this with your contacts and invite them to consider joining you in supporting this project.
With your donations, we hope to create a world where every young person has equal opportunities to access quality vocational training, decent work and make a good life for themselves.
With gratitude,
The Aspyre Africa Team