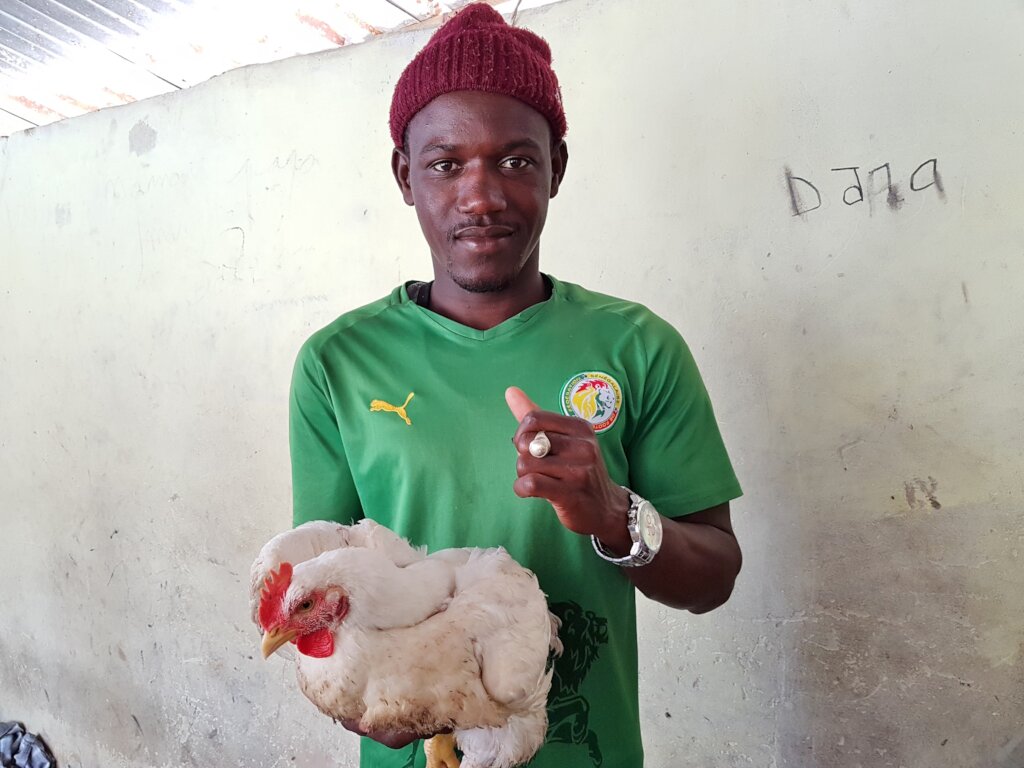 Dear Friend,
In this update I wanted to highlight a dilemma many young people in Senegal have to face on a daily basis: "Is it worth risking my life in order to secure a better future?" Every year countless young Senegalese men perish at sea trying to reach Europe. In 2020, 140 migrants died in just one day in a single shipwreck off the coast of Senegal.
Catching up with Abdou, an Aspyre Africa trainee, he reminded me how, in some cases, our work might literally be saving lives: "3 young men from my village died at sea trying to reach Europe... I had the chance to learn a trade here, work, and save money. Today, little by little, I have started building my very own farm!"
Abdou comes from a remote rural village in the north of Senegal. His family are seasonal farmers growing mainly maize and millet. He came to Saint-Louis aged 12 to study with a Koranic teacher. When we first met Abdou (aged 22), he was still studying the Koran, and working as a night guard at the local clinic in exchange for a room. He knew he wanted more out of life but had no clear idea. Numerous members of his family had left the country in search of a better life.
Abdou was selected to be part of our first cohort of Koranic pupils who benefited from a training in horticulture, and loved it! After receiving his certificate, he set up a chicken rearing project together with his classmates, supported by Aspyre Africa. Today Abdou has taken the first steps turning his dream into a reality: to build an integrated farm in his village. Abdou is proud of what he has achieved so far and is determined to succeed.
"Aspyre Africa not only provided me with skills, but also helped me gain experience and maturity. Your team's presence has been a continuous source of inspiration and motivation."
33.5% of Senegalese youth aged 15-25 are not in employment, education or training
38.5% of the population of Senegal currently lives below the poverty line
By supporting Aspyre Africa you are not just giving young people access to quality vocational training and decent work, but also empowering them to make life-changing/saving choices!
With gratitude and warm wishes from the Aspyre Africa team