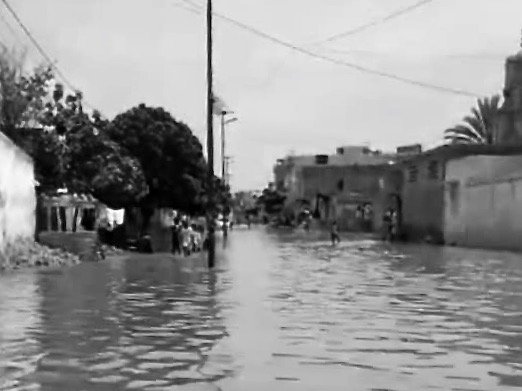 Dear Friend,
I can imagine that by now we have all experienced or witnessed the devastating consequences of the COVID-19 pandemic, whether through the loss of a loved one, our income or the social contacts & activities essential to our mental health and well-being. But while Europe is facing new lockdowns, Senegal has been hailed as a success story. If the number of cases is relatively low, the negative social and economic impact of the measures is, like everywhere else, considerable.
"I was put on furlough with no income. With no other job opportunities in Dakar whatsoever, I decided to come back to my hometown Saint-Louis, to be close to my family and support them through these difficult times. But there is no work here either. We are truly struggling to get by." says one of our former beneficiaries, who was working full-time at one of Dakar's most prestigious hotels.
During the lockdown, talibes were not allowed to leave their daaras. While the older boys could no longer earn money to pay for their food, the younger ones couldn't visit the families who usually feed them. "It was a real struggle" says one talibe "we were very lucky our neighbours were so kind to share their food with us." As they were stuck in often-overcrowded living conditions with a lack of sanitation, it was almost impossible to implement social distancing and hygiene recommendations. As COVID fears intensified, talibes also became prime targets and stigmatised as potential "super-spreaders".
But as one Koranic teacher told us: "Nothing justified the way some people forcefully removed talibes from their daaras. Children were taken against their will, and packed into a room, before being transported back to their villages. On one occasion I witnessed them beating the children, so I had to call the police."
If dealing with the pandemic and the measures in place wasn't enough, on the 5th September, Senegal suffered severe flooding due to an "exceptional" rainfall (more than what the country would usually experience during the whole rainy season). Many daaras were inundated, exposing the talibes to further challenges and health risks.
With the end of the rainy season now in sight and the relaxation of the COVID measures, people dare to be hopeful. Many of our (cohort 1) talibes, who voluntarily returned to their villages to help out their families with the seasonal crops, are looking forward to coming back and starting their second batch of chickens. Cohort 2 should be recruited to start their training as soon as the CIPA centre is once again fully operational. Even though we are feeling optimistic about the future, and have faith in the resilience of our beneficiaries, many are currently in dire need. I hope we can count on your continued support to help them weather this storm.
Please look after yourself and your loved ones. Stay safe.
With warm wishes,
The Aspyre Africa Team