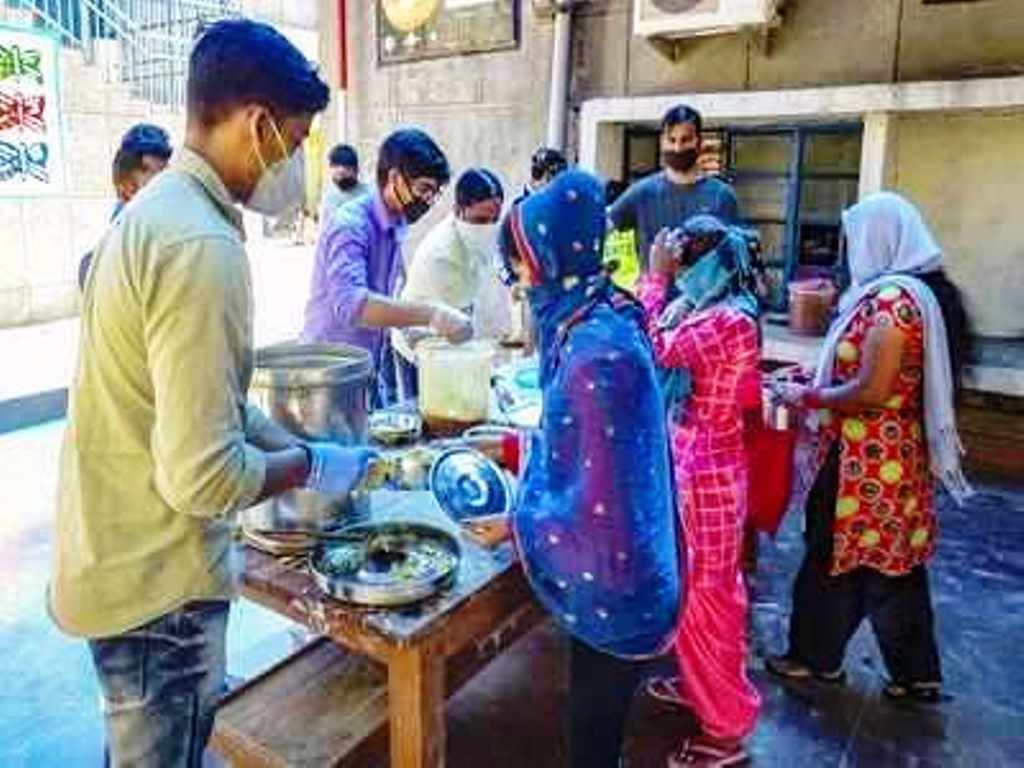 Hi
The 2nd wave of COVID-9 crisis threatens everyone's way of life, but it is especially difficult for some of us, including people with pre-existing medical conditions, older adults, individuals experiencing homelessness, refugees and migrants, wage workers, poor communities, and those with inflexible jobs.
Your generous support helped us to save our beneficiaries from the spread of pandemic and enabled us to provide sanitizers, masks, glouses,soaps and mainly healthy food to keep them without starvation during COVID-19 pandemic and also mainly adopting social distancing. Now we are making arrangement to vaccinate all our beneficiaries
Our primary responsibility is saving our communities from spreading of this deadly IInd wave of pandemic.
Our community kitchens play a key role to stop the starvation and give confidence that there is someone to help them in critical COVID-19 crisis. With such provision, migrant workers, poor jobless workers children and elderly people are benefitted.
We at BARNAMALA EDUCATIONAL AND CULTURAL SOCIETY going door to door to create awareness about how to safe guard from COVID-19. During this visits, we have seen the helpless of rural informal sector workers and their children starvation. They do not have a daily wage work to help to feed their families. We have also come across many neglected elders are also suffer of this pandemic disease. These under privileged and children are facing starvation due to lockdowns.
As COVID-19 continues to spread, the future has never felt so unpredictable. These are challenging times for us all, and we hope you're in good spirits and health! Right now, we're doing everything possible to sustain daily operations and provide services to our community. While there's a lot of uncertainty, we know that we need to adapt fast to our changing reality. Now, more than ever, our community needs us. And we need you.
If you're able, please make a donation to BARNAMALA EDUCATIONAL AND CULTURAL SOCIETY. If you're unable to donate at this time, there are many other ways you can support us! You can advocate for us by sharing our mission with a family member or friend. Even a quick mention on your social media would mean the world to us.
In times like this, we're reminded of how interconnected we all are. Thank you for being part of our community. Without you, none of it is possible.
We have to stand firmly against corona virus to protect our country & entire world from it
Stay safe and well,
Haripada Giri