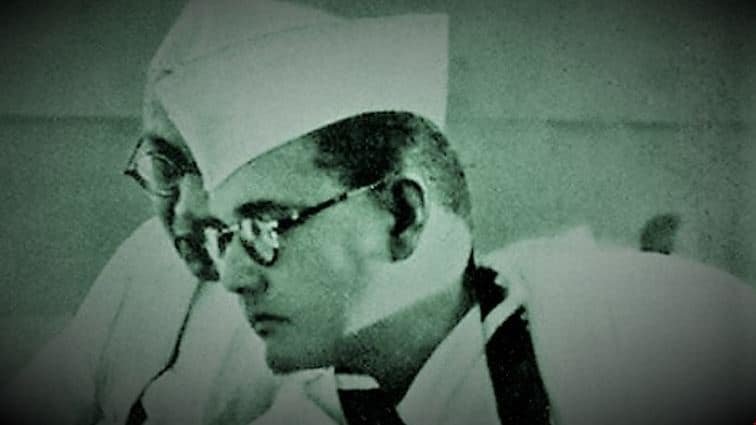 Hi
We are celebrate 125 years Birth Day of Netaji Subhas Chandra Bose
Leader Subhash Chandra Bose was born on January 23, 1897, in Cuttack, Odisha province. His father'name was Janakinath Bose, and his mother's name was Prabhavati Bose.
His father was a lawyer and had also been the Speaker of the Bengal Legislative Assembly. Netaji was the ninth child of his 14 sister-brothers. Subhash Chandra Ji also had 7 brothers and 6 sisters. Among his sister brothers, he was most fond of Sharad Chandra Bose.Subhash Chandra Bose was also among the freedom fighters who sacrificed their lives in the Yajna started by the Indians for the freedom of the country. Subhash Chandra Bose Ji's name is taken with great affection and reverence.
Heroic men always remember death once, but they become immortal, death cannot erase their fame and name. The path adopted by Subhash Chandra Bose Ji for independence was different. The name of Subhash Chandra Bose is the foremost among the brave men who died on the altar of freedom.
They wanted to liberate the country by fighting against the British. Boseji gave a call to the Indians, 'You give me blood, I will give you freedom'. This roar of Subhash Chandra Bose shook the power of the British. Lakhs of Hindustani people were ready to sacrifice their lives behind this voice.Bose Ji was very fond of reading and writing from childhood. Bose ji's early education was at Ravenshaw Collegiate School, a prestigious school in Cuttack. Bose Ji passed the matriculation examination in the first class from the Presidency College, Calcutta. Bose Ji passed the exam of 12 from the second class even after becoming ill in 1915.
His number was so good in English that the examiner had to be forced to say, 'I can't write such good English by myself'. In 1916, Boseji enrolled in the Presidency College of Calcutta for further studies, where he met Dr Suresh Babu.He passed the BA examination in the first class in 1919 itself from the Scottish College of Calcutta. After the B.A. examination, on the father's orders, he had to go to England for the ICS examination. He had to take admission to Cambridge University in England, and from there he returned home after passing the ICS examination and became a high ranking officer here. Subhash Chandra Bose met Suresh Babu in the Presidency College. Suresh Babu was forming an organization of youths eager to serve the country. Because young Subhash Chandra Bose had already had a worm of rebellion against British rule, he had not delayed participating in this organization at all.It was here that he took a hard vow to devote his life to country service. Subhash Chandra Bose Ji had no desire to lead a life of chic by becoming a collector. His family explained to him a lot, tried to twist Subhash Chandra Ji's life with many examples and arguments, but the family did not succeed in any endeavour.
Netaji was the son of India who taught the Indians that one should not bow down but roar like a lion. Giving blood is the work of a brave man. What Netaji called for was not limited to just getting independence, but to make the Indian people a hero for all ages. After independence, only a brave man can protect his freedom.
He must defend freedom more than to gain freedom. Bose will be remembered with great reverence in India's history. 23rd January is celebrated every year in memory of Netaji Subhash Chandra Bose.
HARIPADA GIRI