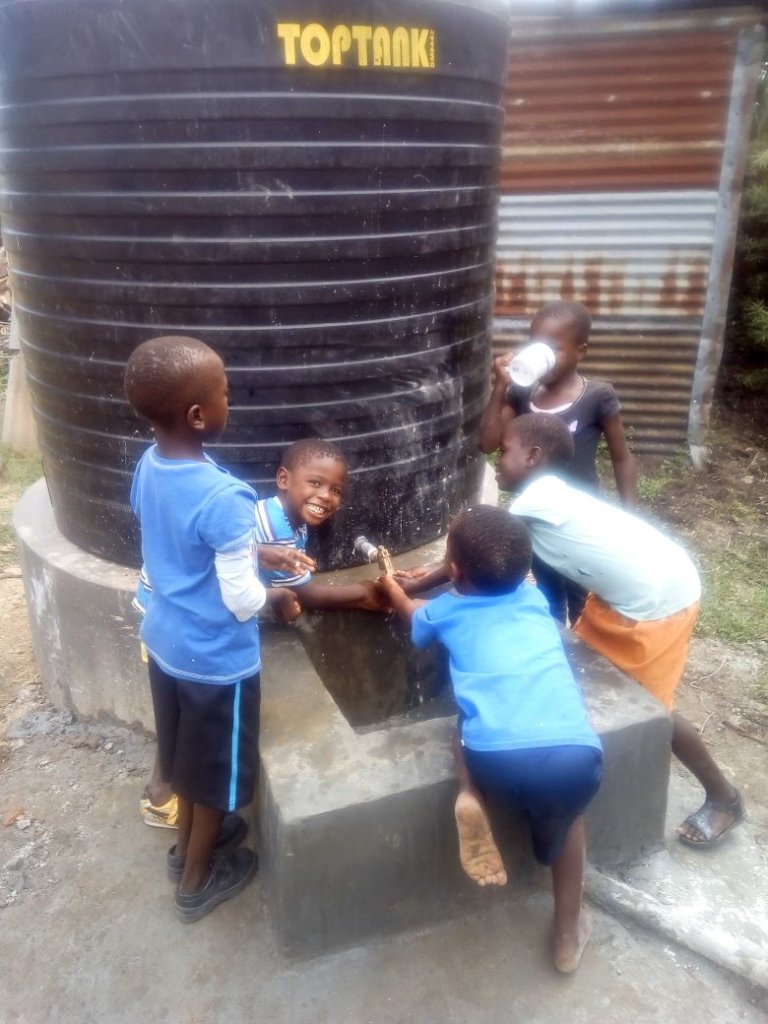 Things happen in stages in order for them to be built well.
One of these projects is happening right now in Kenya. In order for us to build a sustainable food source for orphaned children, we need to start at the very beginning. For this particular project, that means we need to start with water, land and seeds. Let me explain.
There is a small orphanage in Kenya called Restoring Hopes. Living here are 13 beautiful children, all orphaned by AIDS and they are being raised by Hellen and Mama Roy. They are loved, cared for, fed, and hugged. While all that is being done for the kids is amazing, the feeding part is the part that caught my attention. Due to lack of funds, the kids eat very basic meals – beans and corn being the bulk of their caloric intake.
Talking to the directors of the orphanage, we sat and dreamed a little this summer, with me reminiscing of how things were when I grew up in an orphanage in Colombia. My dad was the director of that orphanage and one thing he did in particular always has stayed with me. He gave each of the kids there, along with my sister and me, seeds and a small plot of land, no bigger than 3 feet by 4 feet. We each had a special type of plant to grow and food to raise (mine was garlic!). At harvest time, we'd each sell our veggies to the orphanage, earning personal money and buying all the pride in the world.
As I told them this story, the folks in Kenya decided that this is just what the kids there need – to learn that with work comes pride and dignity. To learn that their efforts will help all the kids with whom they live. And to have joy in working the land. So, AFCA has purchased seeds for these kiddos and soon, small plots will be planted with cilantro, tomatoes, onions, kale, spinach, carrots, squash, potatoes, sweet potatoes, and much more. This will not only serve the children in the ways mentioned above, but it will also provide them with balanced meals with all the colors of the rainbow. Super exciting!
Now, we need to go back to the beginning. While seeds and land are now available, water was the biggest issue. The closest water source was a long distance away and we didn't want the children to have to drag water from such a distance. With this in mind, a water tank has been installed close to the orphanage, providing water to the kitchen, too! No longer does Hellen need to walk far to get water and now, the children will have easy access for their small gardens. THIS, my friends, is awesome.
I just know that sometimes our partners in Africa want to roll their eyes at me when I insist on backing up and trying to take care of small problems before starting a project. This helps avoid larger problems in the future but they seem inconsequential at the moment. Trust me when I tell you how happy they are that we took the time to scope out the land and to set up a water tank, with water piped in! Next, a little training in basic gardening will take place and then…THEN, the seeds will go in the ground and children will watch as their gardens grow. They will stand tall, holding out their hands with onions, tomatoes, potatoes, and kale for the directors to purchase. They will eat plates of greens, oranges, whites, and yellows. And they will know they are loved.
Thank YOU for allowing this to happen. Thank you for being a giver of hope.