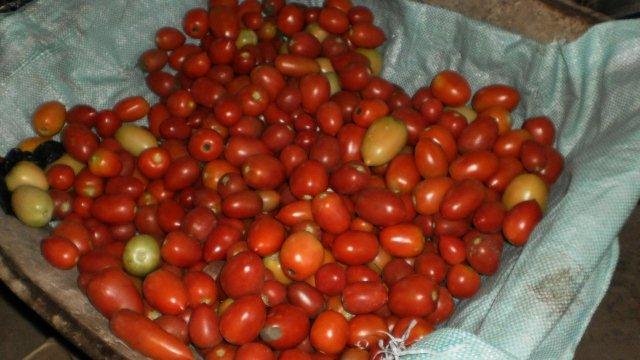 I visited the Mombasa project last week in order to see how the garden/agriculture project is coming along and I left dancing and crying tears of joy. How incredible to see hard work paying off and to know that good things are happening!
The greenhouse at Portriez has already produced 150lbs of tomatoes, with an additional 200lbs expected to be harvested in the next week. That is colossal! Think for a moment that tomatoes are imported to Mombasa because they are impossible to grow in the heat, humidity and poor soil of the region. It is amazing that we can produce this volume of great tomatoes - tasty, colorful, full of vitamins. Spinach, kale, moringa, cassava, and sweet potatoes have also been harvested from outside the greenhouse where drip irrigation was set up.
This small piece of land has been producing food to feed those who just can't afford to purchase at the market. The food is sold at extremely discounted prices so that there is dignity in the purchase of it. The bits of money that are made are turned into more seed and to upkeep the greenhouse/farm.
We want to expand. We need to expand! How could we not? This project is such a success that we must reproduce it in the larger piece of land, producing tomatoes, peppers and other difficult to grow foods. Our dream? 10 greenhouses. Yep! Some of the veggies grown will be sold to hotels and restaurants for profit but the rest will be sold at reduced prices for those children and guardians who need food. If an orphan cannot afford to pay even that, it will be given to them.
Thank you for making this such a successful project, friends! It truly was inspirational to see what is going on in Portriez and then, to visit with women and toddlers who are doing great due to good food. Children are gaining weight. Things are looking good.
With gratitude and a million smiles,
tanya