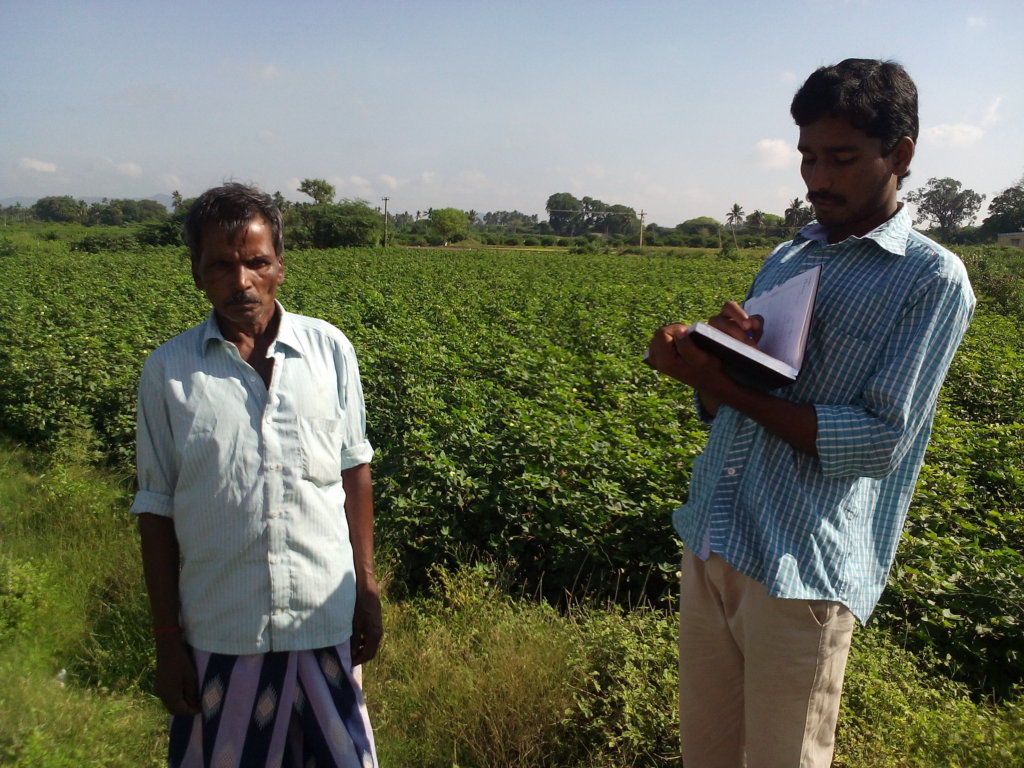 Lack of concern for Biodiversity has led to lack of sustainability in Agriculture.
Youth are encouraged to learn techniques for enhancing biodiversity.
In October and November 2015, the trained Youth are sent to individual farm fields.
Day long stay and discussions with farmers give them the current data.
The Youth explained to farmers about converting farm fields as biodiversity centres.
For, biodiversity means natural ways of increasing soil fertility and controling pest infestations.
VOICE Team has a dream to stop sale of farm fields in Manachanallur block for non agri purposes.
This is possible only by proving that agriculture is still a viable activity for profitability.
Youth cannot be asked to take up spade and work in the farm fields. Some Youth may do it. But, many will not.
So, VOICE Trust is giving trainings to Youth in areas in their comfort zones like making of manures, pest controls etc.,
Such expertise are begining to blossom under Project # 6265 with your help and through GlobalGiving.
60 more Youth have been exposed to Biodiverse Agriculture in a training program on December 28, 2015
Director of VOICE Trust and Trustee of VOICE Trust addressed the Youth in Poonamplayam near Manachanallur