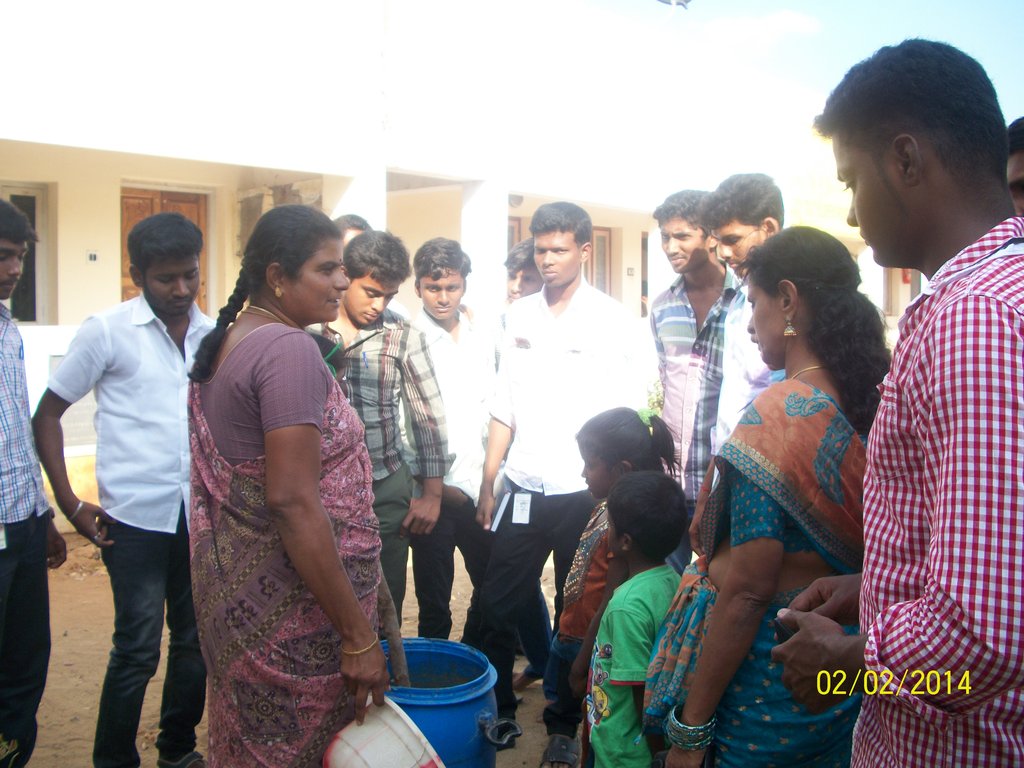 Progress Report for Project # 6265 (January – March 2014)
Biodiverse Agri Trainings for Youth
Implemented by VOICE Trust, Trichy, Tamilnadu, India.
In collaboration with Global Giving, Washington D.C., U.S.A.
With help from Friends of Earth in India, USA, Europe.
In the 1980s, Workers in Agriculture were around 70%
In the 2010s, they are only 49% (Nearly one third has left Agriculture)
This dangerous down fall has to be stopped by involving more Youth in Agriculture
Repeated arguments is " If no workers, switch over its machines.
But, Biodiverse Agriculture which provides Nutrition, Food, requires human labour.
That is why, VOICE Trust is continuing activities under Project # 6265.
1) January 1, 2014: VOICE Team joined the Funeral Services of Mr.G.Nammalvar, the Founder of Organic Farming in Tamilnadu. He died on 30th December 2013. He was buried at Vanagam Farm in Karur District on 01.01.2014.
2) February 2, 2014: Youth from TOSS (Team Of Social Service) visited the Human Resource Development Training Centre of VOICE Trust in Siruganur Village and took Trainings in Organic Manures / Pest Controls.
3) February 7, 2014: 78 Youth from Perambalur District listened to VOICE Team about the urgent need to run agriculture. 24 of them opted for voluntary works in VOICE Trust's work villages.
4) March 21, 2014: World Forest Day was observed in Irungalur Village. Project Director of VOICE Trust addressed the school students and distributed seedlings of different spicies.
Thanks to Friends of Earth for supporting Project # 6265. Because of help from some of you, Project activity and revised. Definitely, help from other Friends are urgently needed.
For VOICE Trust
(Mrs.A.Jecintha) (Mr.A.Gregory)
Managing Trustee / VOICE Trust Project Director / VOICE Trust