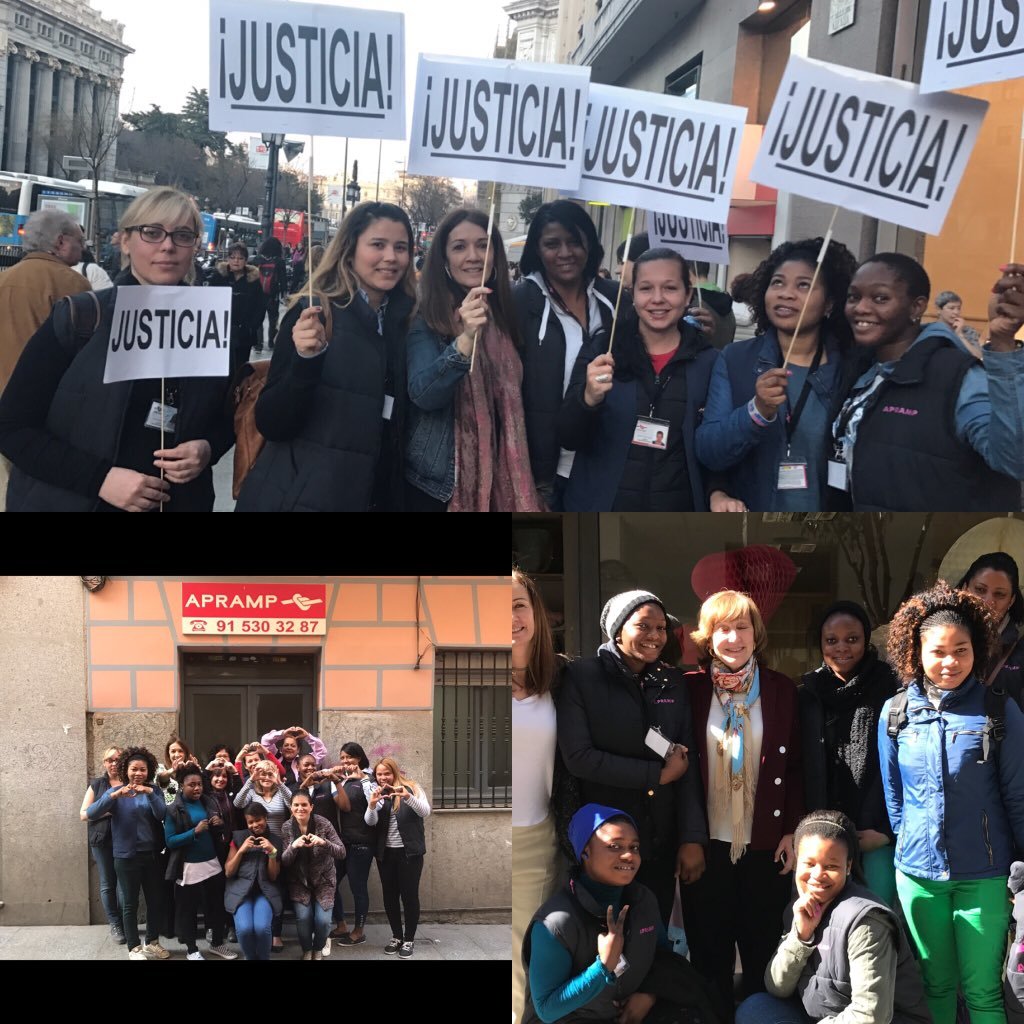 Greetings once again, dear donors! We sure have been busy over the past 3 months. What a great way to start off the year!
With the New Year, came lots of changes…and they keep on coming! Thanks to the success of our projects and activities, the organization has been on television, on the radio and in the news raising awareness on human trafficking and sharing our work and experiences rescuing and helping victims. As a result, we have received additional government funds to expand our services and resources. We have even started working in an additional Centre, and are in the process of opening up more protective housing to take in and protect more victims.
This is such great and exciting news for us, but more importantly, for the women and children who are being exploited. As now we are able to provide more services, which means more women and children will be saved, given proper protection and resources, and offered real opportunities to being a new life free of control and exploitation.
On top of that, with all of your generosity, this project has been able to take in and begin training 3 additional survivors! These young women are so excited to have the chance to learn how to help other girls and women in similar situations. One of the girls told our team,
"Thank you so much for this opportunity. I'm so excited to help other girls, because I am so grateful that APRAMP helped and rescued me from my terrible situation. I want to make sure they have the same chance to escape, be free, and start over."
I also want to take this opportunity to share with you all that the minor who began in the project around 9 months ago and who turned 18 in September, is now finishing up the process to get her Spanish residency, and in the next couple of days APRAMP will be giving her a contract for a full-time job!!!! She will be working partially as a cultural and linguistic mediator, just like the survivors who helped rescue her, and the other part of her day, she'll be in the textile workshop, as she is a very gifted seamstress! She even sketches beautiful creations of her own!
I don't think I have ever seen her smile so much! She is so happy and has been learning so much!
That said, we hope you all really understand just HOW IMPORTANT your donations are and the impact it TRULY has on young women and girls who have suffered so much and who deserve the best services and opportunities to begin a new life.
So, once again, we say, THANK YOU! Please help us to spread the word and ensure we are able to continue saving more girls and young women!
Be sure to check out our campaigns: Loveth, Exit and Isabella. You can find them all on our YouTube Channel: https://www.youtube.com/user/videosapramp