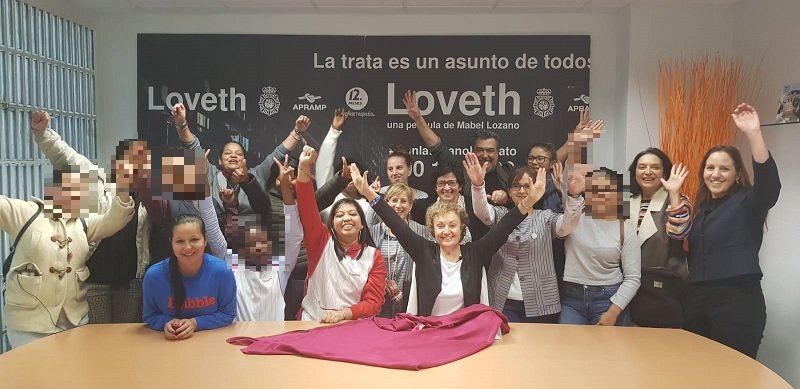 Hello Donor Family!
One more month comes the most recent updates of our wonderful Project, and this is THANKS to all those who have contributed to the continuity of it!
During this time, our surviving mediators have continued to work hardly and train to rescue many women who live in situations of slavery.
After the new workers in a team, has continued with a great training with the aim of creating a good team and better intervention.
Therefore, last Monday, November 12, a great international professional coach, came to Apramp to give training to our survivors.
The entire team of survivors intervened and with textual words said "that it had been one of the best formations of my life" or "I needed someone like you right now, to inspire me to be able to move forward and be able to do my job well".
The coach was creating questions, that the participants looked for the possible causes of a situation or mood. The coach was trying to show the way to the survivors.
The objective of this training, which is part of the continuous and cross-sectional training of the project, was based on:
- Help set individual or professional goals.
- Provide a clear focus in different situations
- Make the person someone better.
- Encourages continuous learning
-Discover new skills in the surviving mediators
The coach gave them some basic guidelines to be able to continue with the daily training.
It was totally surprising as training in coach, could influence so much in the surviving mediators.
And as motivation, positivism and looking forward are basic pillars for personal improvement and daily recovery.
So, once again, we say THANK YOU! With your generosity, MORE WOMEN can BE RELEASED from such pain and suffering. And not only that, YOUR DONATIONS help them to START A NORMAL LIFE FREE OF EXPLOITATION.
Be sure to check out our campaigns: Loveth, Exit and Isabella. You can find them all on our YouTube channel: https://www.youtube.com/user/videosapramp