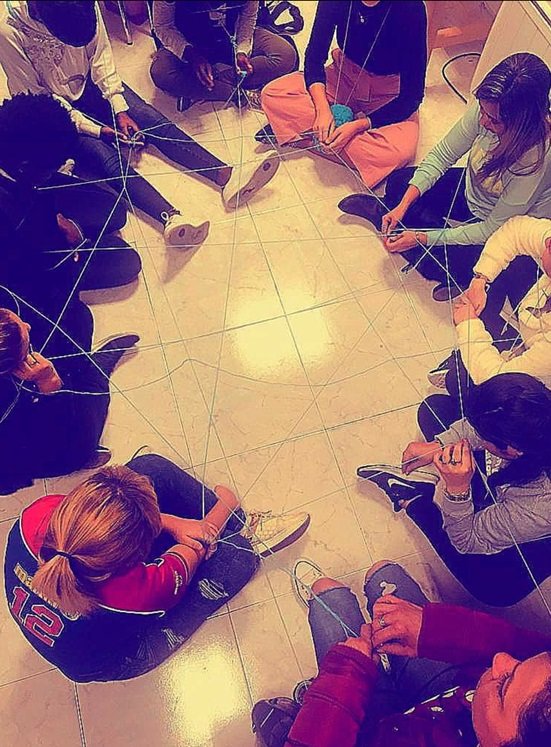 Hello friends! APRAMP is here again to update you on all our new events in this project so important to many women and children!!

Today we wanted to share with you the story of one of our new members in the APRAMP mediation team.
Luz is a 28 year old woman from Paraguay who decided almost three years ago to start a new life in Spain, as the job opportunities and economic precariousness in her country was enormous and the situation of street violence in her area was daily.

What I didn't know, is that those people that I trusted for this new life, were going to deceive her and force her to do things that I never imagined.
The team of mediators, survivors of APRAMP trafficking, rescued Luz from this exploitation. She was welcomed into our protection resource, where she began an individualized itinerary of insertion for her full recovery.
Within our recovery intervention, spaces for reflection and awareness are made possible, creating a process of individual and group empowerment. In this way women are the agents of change, and they themselves create their life projects by identifying their needs and their desires and possibilities.
In this sense, Luz, had always wanted to work as a lawyer and study law, but never had the opportunity. Being in APRAMP, she begins to take an interest in his legal process, wanting to understand exactly all the legislation and we observe that Luz has an immense capacity to study, so she wonders if she would like to be a mediator for APRAMP and be able to help other women who have been in the same situation, to which she replies she would love to.
Luz, you quickly learn all the legislation, concepts and get involved in training, so today we are very happy, because she has signed a contract with APRAMP as social mediator!!!!
"It's a dream for me, that I can finally find my way and be happy working helping women who are in an exploitative situation"
"I want to continue training and continue studying in everything I can to be able to advance in my life and to be a good professional in mediation and in the detection of trafficked women"
"Nobody deserves to live that slavery"
These are some phrases that Luz has communicated after knowing the news that she was going to start her contract as a mediator in APRAMP!!
This is the story of Luz, but we WANT it to be the story of many women rescued and able to regain their lives, a dignified life full of opportunities and alternatives.
Once again, thank you all for your collaboration; we will soon have new news about an event that we are preparing with great enthusiasm and eagerness!
Thank you, friends of GlobalGiving!!