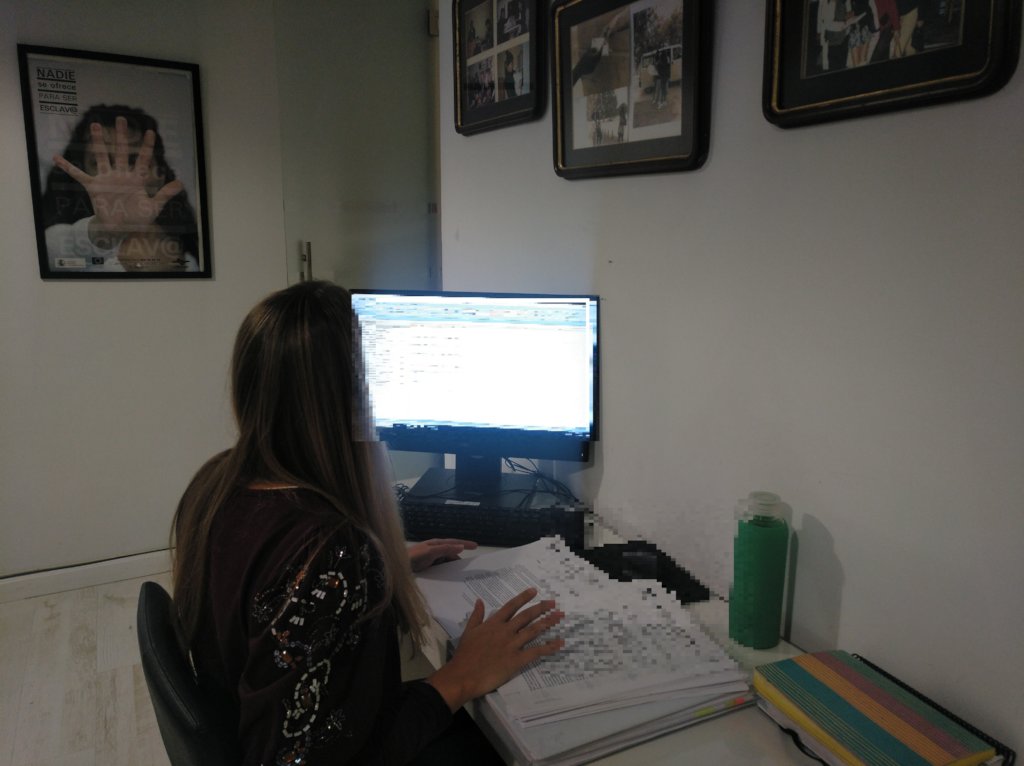 Hello again, colleagues of Global Giving! Time passes very quickly here, but from APRAMP we continue to work and make every effort to make the lives and futures of thousands of women better and away from any kind of violence.
As you have already been informed in previous reports, the course of mediation of the University UNED from Spain, was a huge achievement that has made us very excited to APRAMP, and that is that thanks to this course, our mediators will be able to have a formal accreditation as official mediators, which empowers them enormously to be able to follow their path and find a future job, in a trade, that without doubt, ARE THE BEST!
On 31 October the last stage of the course was concluded, although certain task still have to able carried out, we can say that…more than 90% of people have successfully passed the course!!
The mediators say that it has been a total challenge in their life, very hard at times, but also very rewarding to know that they have been approving the different topics and that their effort has finally been worth it.
Let's not forget that many of them, never used an online platform, didn't even have a lot of computer skills and that most had not studied for many years.
"I have found it very difficult to adapt because I have not studied for many years, and I had a hard time concentrating and understanding"
"The hardest thing is to start the habit of studying when you haven't done it for a long time."
These are testimonies of two of the participants of the course, who as well express, to start again to study when they have not done it for many years, is the most complicated thing to be able to carry out an online course.
This course of mediation has meant a lot to APRAMP, after many years intervening with women, We know that one of the most important objectives is to be able to train them to be able to work and socially.
For many years we have trained through a APRAMP course all the mediators we have, as for the Association, the survivors of trafficking are the fundamental pillar to be able to continue with the project and to help more women who are in the same situation as they have been before.
But we realized that for all that training and practice to be properly demonstrated, we had to get some official university course to accredit it so that we could give them other work opportunities.
AND WE GET IT! AND THEY ARE GETTING IT! And this challenge, although it was the first years, will continue to be realized and that makes us very happy.
Now we are preparing the graduation of the course, where the diplomas will be distributed and where all together we will celebrate the good news of all those who passed.
And of course, as always, it is a pleasure to be able to share it with all our friends at Global Giving, because with your input, the lives of many women can continue to change! Thank you so much!!!