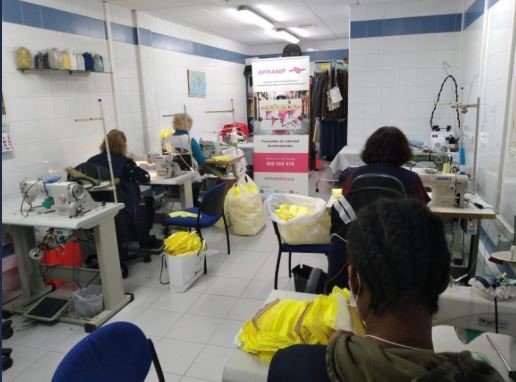 Hello, dear GlobalGiving's friends! APRAMP is back to update you about our last four months.
We started March full of big enthusiasm and illusion, preparing an important event: a working table with the Royal House. Specifically, we had a work session led by Doña Letizia the Queen on March 6th, to keep adding and advancing in the fight against human trafficking.
We shared ideas, realities and the need and the importance of developing an unabridged law that supports our work against human trafficking.
Shortly afterwards, the crisis situation reached Spain as well and the alarm state was declared, and those weren't good news for anyone but specially for the women and girls that we attend.
Our work during these months, specially with this situation, wasn't easy at all. This situation has exposed once again the vulnerability of the women and girls that are human trafficking's victims. They've been once again the most affected in rights, health, social and economical terms.
The demand from prostitution customer has never stopped, so because of the protective measures that made these clubs closed, these women have moved to even more invisible places where they hadn't protective measures or self-isolation.
Also in this period, their situation has turned harder: they aren't in any official record about people affected by the disease, due to their documentation lack they have difficulties to access to health services, their suffer more violence and their debt increase.
Therefore, our work during these months has continued trough telematic contact because of the access difficulties to the places where they've been exploited in such circumstances and we had focused on covering basic needs, as they have access difficulties to basic resources, specially in this health crisis.
These are some of the immediate and easy-to-see consequences of the Coronavirus in these women, without forgetting those that will come in medium/long term such as the prostitution return due to the work lack in sectors like tourism industry, commerce, domestic services or dependent people care.
That's why APRAMP highlights again the importance of our work providing these women the necessary tools to quit prostitution and spiral of violence where they are involved. We won't give up in accompanying, making visible, supporting and claiming.
Finally, show you another action we have developed during the quarantine. Some of our workers, human trafficking's survivor, are making masks to donate it for public entities and others NGOs.
For fair society for everyone based on human rights recognition!