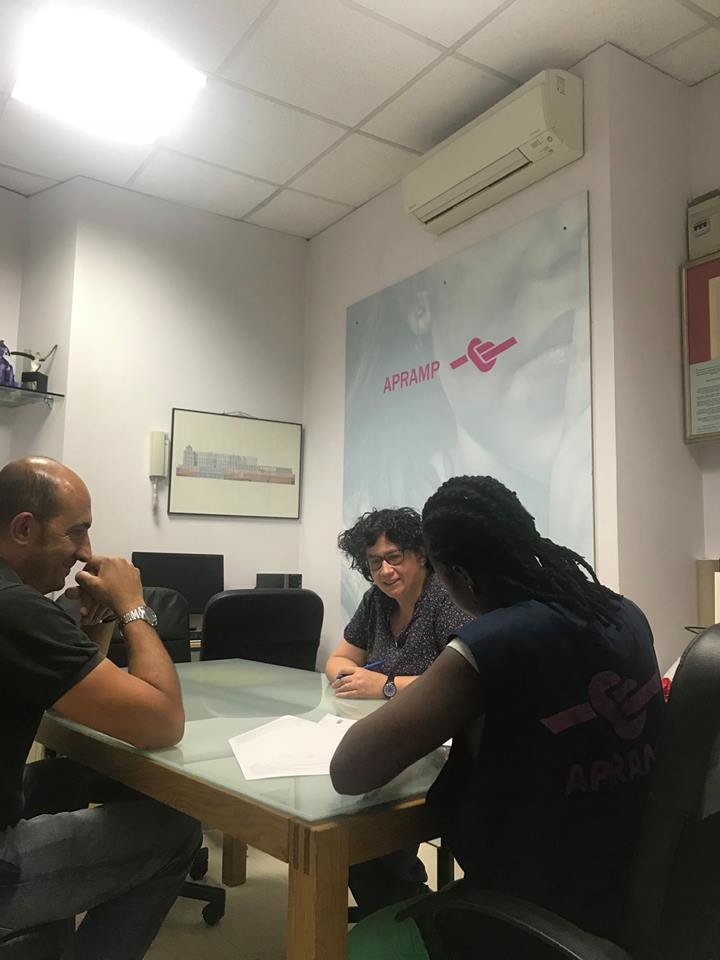 Hello Donor Family!
Once again, we write to you to let you know of all of the wonderful things coming from your generosity and willingness to support our project.
Another 3 months have gone by, and once again we have new recruits who have come to the team: 3 women from our protective housing program who have been trained for the Mobile Rescue Unit and who have now been offered contracts to be official members of the team!
We would like to share with you, once again, how grateful we are and, more importantly, how much your support means to these girls and what it means for their future. So, what better way to do that than through a letter one of these 3 women, Mary, wrote to our APRAMP team the day she signed her contract:
"APRAMP means a lot to me. They helped me get my documents, work, and education and they even taught me Spanish. I was very nervous the first day I came to APRAMP.
My dream was to be happy, so when I heard I was going to work in housekeeping, I was very happy, seeing its value and knowing I could later get another job [in Spain].
When I started "cleaning" in that house, I got very sad because it reminded me of things in my past and I cried every day, thinking I was so young to be living such painful experiences.
My dream is to help others through the Mobile Rescue Unit. I will try very hard to keep this job because I love being able to help others who suffer like I have.
I am very excited to go out on the street and be a good mediator and treat all of the people who are suffering with love.
I am going to use my strengths to support the fight against human trafficking.
My contract as a socio-cultural mediator means a lot to me. I have the opportunity to meet women and help them, to feel useful, to gain autonomy and to earn money in order to help my family, and I can achieve my life-goals, improve my life and legalize my situation in Spain.
Before getting this contract, I was very nervous and anxious because I didn´t know what was going to come of me, but now I am relaxed and focused on mediation and how to treat people who are going through difficult situations. I hope I do my job well.
Thank you, APRAMP."
With these words, we leave you for now, saying on behalf of Mary and all of the women this project has help, THANK YOU! With your generosity, MORE GIRLS like Mary are able to BE FREED from such pain and suffering. And not only that, your gifts help them BEGIN THEIR JOURNEY TO STARTING A NORMAL LIFE, on their own, and FREE FROM EXPLOITATION.
Please remember to spread the word so we can guarantee more girls have the same rehabilitating and successful story as Mary.
Be sure to check out our campaigns: Loveth, Exit and Isabella. You can find them all on our YouTube Channel: https://www.youtube.com/user/videosapramp
THANK YOU!!!