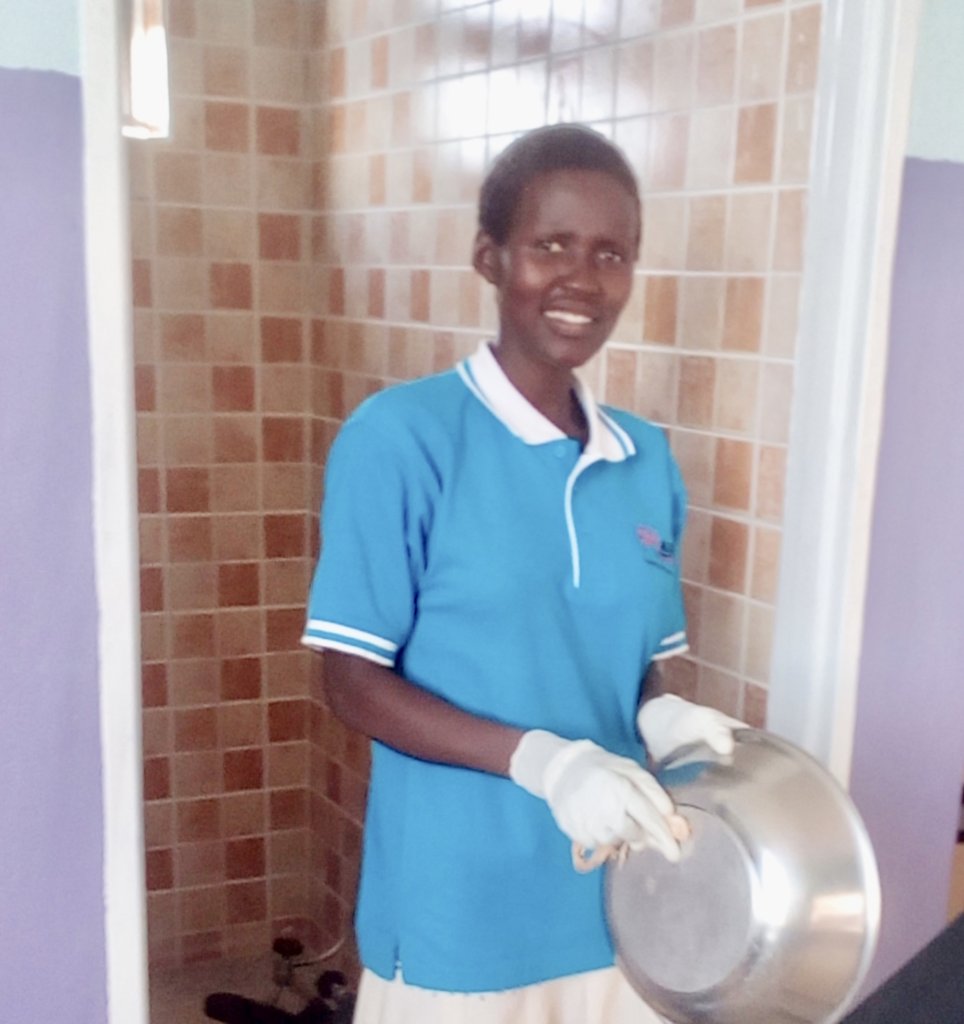 Imagine having a medical emergency at night and delivering a baby without light!
In Uganda, each year an estimated 6,000 women and 35,000 infants die from childbirth related complications. Access to skilled health care and appropriate technologies can save many lives. But in many countries, the difference between life and death is dependent upon reliable light and electricity. Without that, health workers cannot provide life-saving care. Midwives struggle to deliver babies by candlelight, life-saving procedures are attempted by flashlight, and patients suffer delays in care or are turned away from health centers unable to function in darkness.
This is a challenge we face at the new Karin Medical Centre, maternity unit!
Many of the mothers walk long distances especially in the night, just to access a health centre. When the maternity centre was opened, the community was very happy that the expectant women no longer had to suffer any more. We received several appreciations.
But after sending away the umpteenth expectant mother because and we could not carry out deliveries in the night, due to no power. We realized that the maternity centre was not fulfilling its promise to the community, and we had not fufilled thier expectations.
Sarah, the midwife could not contain her disappointment when she had to refer the mothers to the nearest hospital because she knew that when it became dark she would not be able to deliver the baby safely. "Better safe than sorry," she lamented regretfully.
"Without lighting, health facilities cannot run equipment such as vaccine refrigerators or use many of the most basic, life-saving medical devices. We cannot pump or heat water. We cannot even put on the lights," she added.
With a small fund, we purchased a simple solar system, that provides a sustainable source of lighting, allowing the health workers to provide life-saving interventions 24 hours a day.
Lack of electricity is a significant challenge for health care workers in Uganda, with 55% of facilities having no access to light in the evening.
This missing light has direct implications for the health of women and children in the surrounding communities:
•Health workers often choose to go home when it gets dark because it's so difficult to work without light; pregnant women who go to health centres at night only to find them empty choose not to return and instead give birth at home where minor complications can be deadly.
•When health workers do stay to provide services in the dark, they are unable to carry out basic, sometimes life-saving interventions, such as diagnosing and treating complications, suturing lacerations, or resuscitating newborns who have difficulty breathing.
And yet, it is well known that the availability of power and light at a health care centre can have a cascading effect leading to improved service delivery, including a fetal Doppler to detect fetal well- being, phone charging to enhance patient referrals and staff can easily document data in the electronic Health Management Information system. By having electricity we are able to improve the capacity of health centers enabling better service delivery, ultimately leading to more demand, saving the lives of mothers and children at birth
Due to the high number of patients seeking maternal and other medical services, we need to install a better solar system. We want to thank all our previous donors and looking for more donors to help us achieve this goal. We cannot do it without your help
For the growth of the maternity centre we urge you to take five minutes to share our global giving page with your contacts and tell them why you decide to donate to us and why they should do the same.
Please considered signing up for a monthly recurring donation today.
Thank you for your support!
Links: