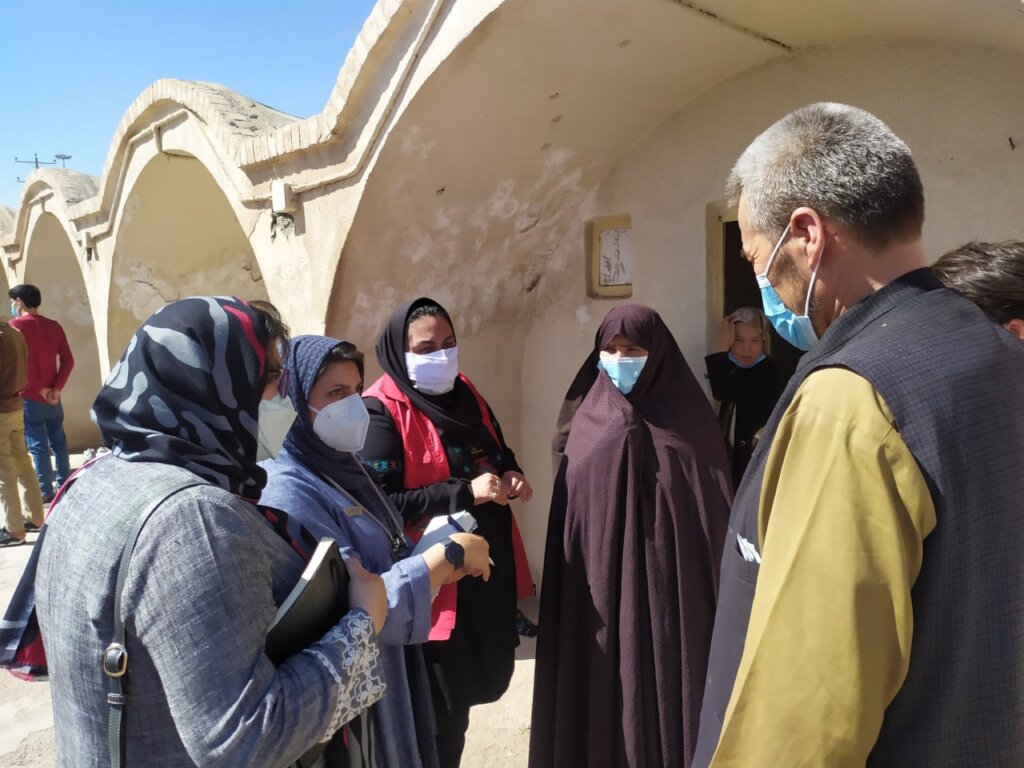 The crisis in Afghanistan has led thousands of Afghan families, particularly women and children, to flee the country to neighboring Iran. At one point as many as 5,000 Afghan refugees were crossing the border at Sistan and Baluchistan in search of shelter and safety.
Thanks to the contributions of generous donors, Relief International (RI) has been able to support these Afghan refugee families at one of the most difficult points in their lives. At the onset of the crisis, RI distributed 15,000 food baskets to hundreds of families and individualsthat had crossed the border with no provisions. The emergency baskets include high energy biscuits, cereal, oil, sugar, dried dates, salt, canned tuna fish, vitamin-mineral supplement, tea and milk powder. Each basket contains a minimum ration of 2,100k/calories per person, as per the recommendation from the World Food Programme, providing a lifeline for families who were crossing at the Iran-Afghan border in search of safety.
As the crisis has evolved, so too has our response. RI is currently working at a refugee camp on the Iran side of the border to support new Afghan refugees that have crossed over. We are constructing and developing new shelters, a health centre, and water, sanitation and hygiene facilities to make sure there are basic services for new refugees to use.
Your compassionate investment in our work has never been more important. On behalf of all of us at Relief International, thank you! Donate now to continue support our life-saving work for Afghan refugees in Iran.
Links: