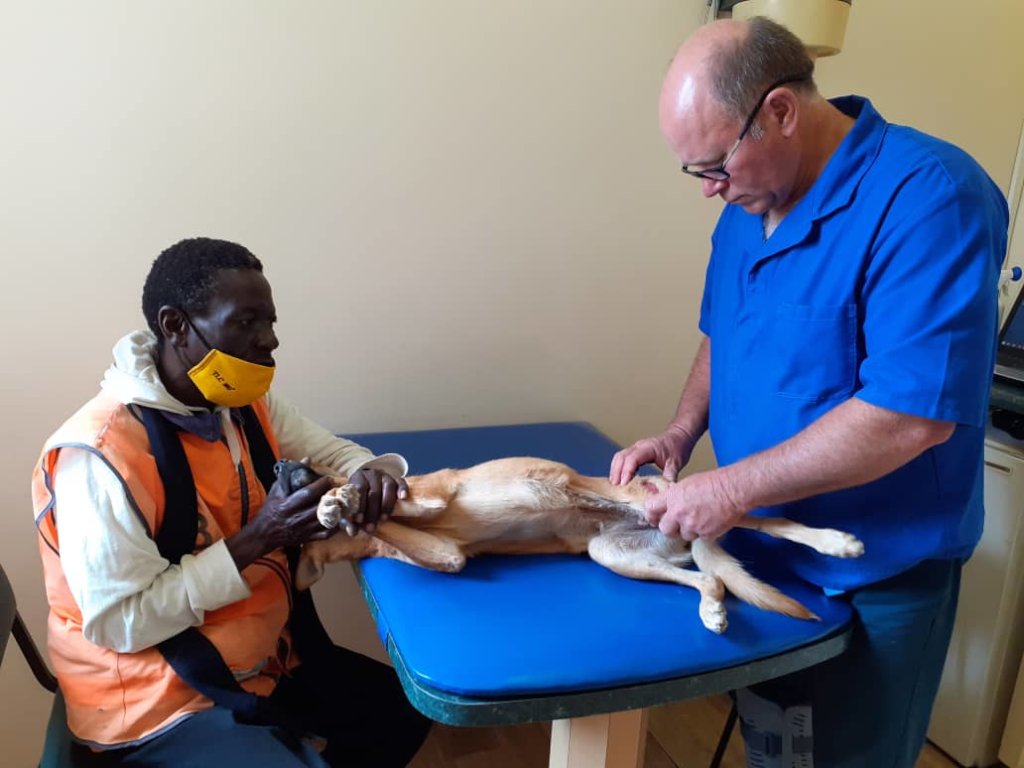 Thank you so much for your support; without it, these emergency cases would not get the care they needed. For many of us, the emergency treatments these cats and dogs received are fairly inexpensive (vet care in Namibia costs so much less than in the US). But for the low/no income, impoverished families whose pets we've been able to help, the emergency support is worth its weight in gold.
Lady is Mr. Gustav's dog; she had been spayed many years ago at an HAH s/n clinic. Mr. Gustav works as a car guard in Swakopmund, never a well-paid profession, but during the pandemic, his income dropped to almost 0. One day, when Mr. Gustav returned home from work, he found Lady injured-attacked by an animal or a person, he wasn't sure. He knew that he could go to Have A Heart for help, and HAH in turn came to us. Geesche gave the "OK" to use the AKI-HAH Emergency Fund for Lady. Dr. Winterbach stitched Lady's wound (see picture), she was given antibiotics and pain meds, and on her return check-up, she was proclaimed 100% recovered! (Cost for all of that good care? about US$32!)
Rex from Keetmanshoop escaped from his yard one day and was hit by a car. His family didn't have the money to pay for vet care (besides being out of their price range, the closest vet who could work on an injury like this was far away), so they tried to splint the leg themselves. That didn't work, and they turned to HAH. HAH found a volunteer to drive Rex to Mariental (240 kms from Keetman!) to Dr. Erna. The injury had gotten infected and was beyond repair at that point. Dr. Erna amputated and Rex was sent home to his family-see picture. (Cost for Rex's surgery and after-care, < US$100).
We have a sad update about Sasha, who we wrote about in our last GlobalGiving Progress Report. Sasha was an AKI-HAH Emergency Fund patient who was treated for a liver problem. The vet was never able to figure out what was causing the problem (her stomach was filled with fluid, that was the 1st sign that she wasn't well). The vet drained the fluid, gave anti-parasite treatment, did several tests, she was on meds, was given high quality food, but sadly, Sasha never recovered. She wasn't in pain, she was loved and cared for by her family, and these last couple of months were a time of bonding for all of them. We're grateful we were able to help Sasha and her family during this difficult time. (Cost for 100% of Sasha's care was approximately US$200).
Since our last report, in addition to the above, we've used the AKI-HAH Emergency Fund for the following cats and dogs, all of whom recovered:
Dog Brenda-injury with internal bleeding
Dog Boy-hit by a car, bleeding in lungs
Cat-broken leg
Besides the AKI-HAH Emergency Fund, HAH continues to use AKI funds for booster shots and anti-parasite treatment as part of HAH's Lifelong Care, a promise to all HAH spay/neuter clients. In the last few months of 2020, your donations through GlobalGiving covered the cost of boosters and anti-parasite treatment for 99 dogs and 6 cats! 2 of their pictures are below.
I've included AKI's 2020 pie chart for Have A Heart so you can see how HAH hhas used your donations in 2020.
Thank you for making all of this (and more....we already have more stories to tell) possible! We -AKI & HAH, the dogs, cats, and their families-are so grateful for your help.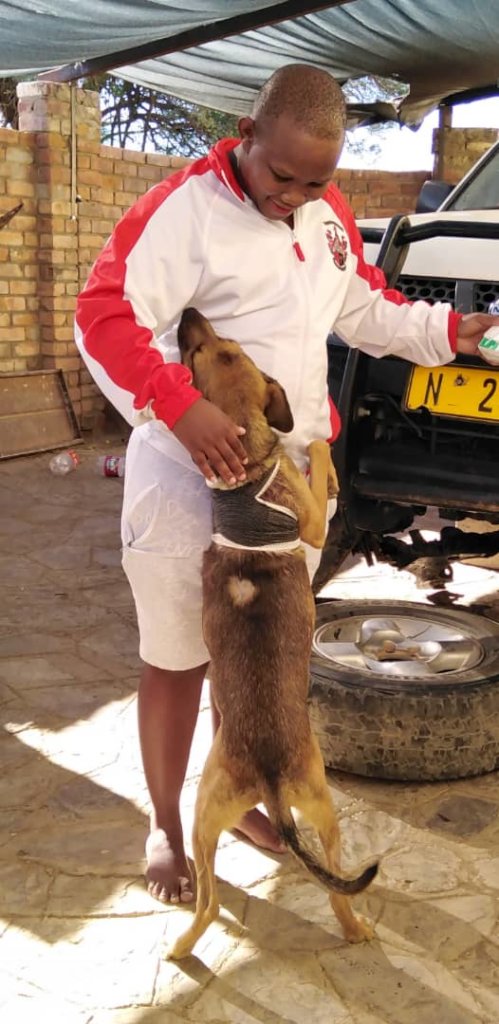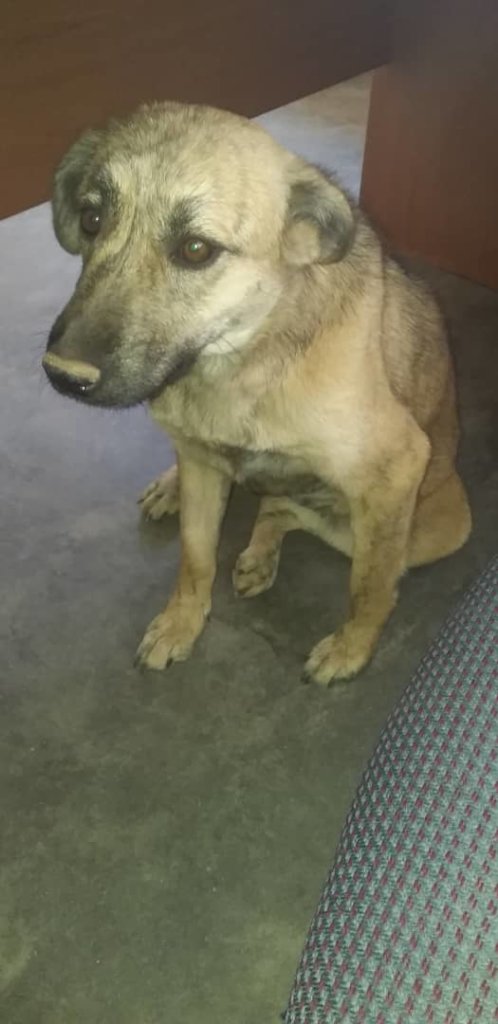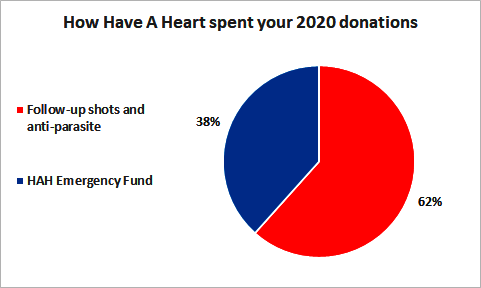 Links: