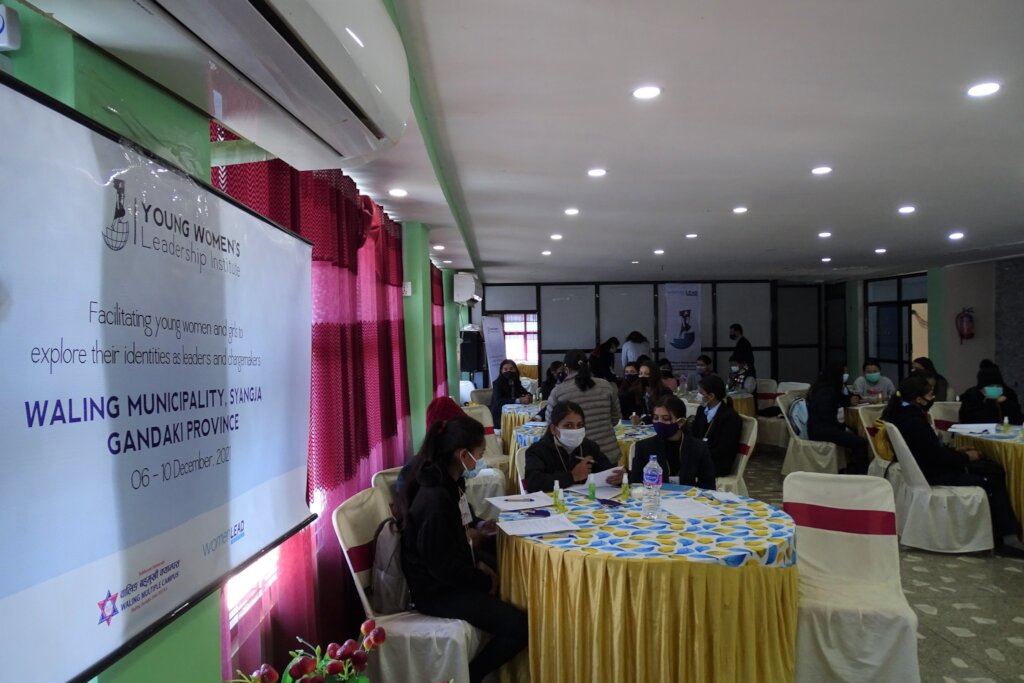 Women LEAD acknowledges the stratification existing in a society that hinders young women from reaching their true potential as a leader. With an approach to becoming locally accountable and sustainable, Women LEAD plans to have its footprints in five provinces of Nepal through outreach and expansion efforts. Thus, to bring our programs to all women, Women LEAD has started a series of outreach programs in provinces 2 and 4. The first outreach, "Young Women's Leadership Institute," was successfully conducted in Province 4, Waling Municipality of Syangja district, in December 2021. The program consisted of 34 participants from grade 12 and undergraduate studies.
As Women LEAD invests in and makes a life-long commitment to its 400+ member alumni community of passionate and ambitious girls to help develop their identity & self-esteem and enable them to make important life decisions while accompanying them in their leadership journey. We engage our alumni in various programs, such as outreach/expansion programs, to foster their leadership and capacity building by providing opportunities and space for them to lead.
Recently, we conducted a week-long outreach program in Sarlahi, Province 2, where 14 Women LEAD alumni joined the programs team as session facilitators. Alumni engaged actively in not just program delivery but also interacted with the participants and provided feedback and suggestions during de-briefs to help make the program even better. The week-long outreach program, Youth for Youth Leadership, targeted adolescent boys and girls in grades 8 and 9.
Our alumni have been pivotal during the implementation of our programs as they "pay it forward" by applying the knowledge and skills they gained during the flagship leadership courses to empower other girls and boys and create change. We envision that by putting young women and girls at the center of our program, community members will be able to challenge their traditional views about women's and girls' roles and leadership. Through our alumni community, we're building a movement of young feminists, with one of the values being "women support and uplift other women" and using one's privilege to enhance other's lives. We believe that in the long-run, this growing community will become a powerful network that will drive unprecedented change and transformation in Nepal.
Stay tuned to hear more from our alumni!