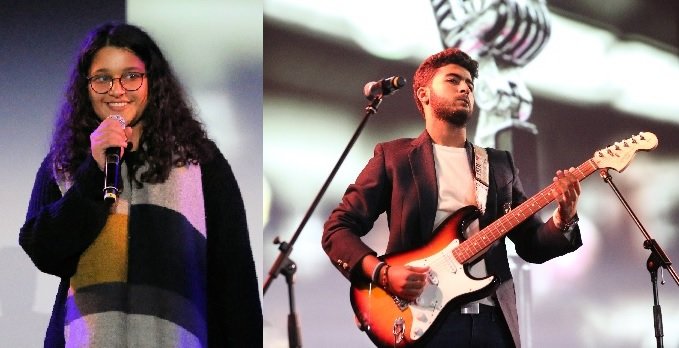 In February 2020, Equality Now held our third convening in the Middle East and North Africa (MENA) region—this time in Amman, Jordan, gathering 22 activists and experts from six countries, including Palestine, Jordan, two different regions of Iraq (Kurdistan and Baghdad), Kuwait, Bahrain, and Tunisia. The convening was organized in partnership with the Coalition of Women MPs (Members of Parliament) to Combat Violence against Women, headed by current Jordanian MP Wafa'a Bani Mustafa.
Similar to the convening held in Beirut in April 2019, participants agreed that family law is the major source of discrimination against women and girls, especially the concept of "male guardianship" over women and the related concept of "obedience," which together deny women decision making in the family or any economic independence. Closely related to discrimination in family laws are laws to protect women from domestic violence (which fail, when they exist, to protect women from marital rape, which is not considered rape and thus not a crime), and in several countries (Iraq, Kuwait, and Bahrain) the continuation of "marry your rapist" laws, which allow rapists to escape prosecution if they marry their victims. Minister al-Ma'ayta (Jordan's Minister of Political and Parliamentary Affairs, and President of the Ministerial Committee for Empowering Women) talked in his opening speech about "the problem of family law" and "the injustice incurred by women," especially during divorce proceedings. He also mentioned that the campaign to reform family law in Jordan failed due to its highly sensitive nature, and the fact that many tribal and religious communities in the country were not on board with the reform project.
Despite decades of lobbying and activism, change has been slow to come. But participants also saw that it is possible. Judge Munia Ammar from Tunisia shared her experience about the successful path to reform in Tunisia which was kick started by President Bourguiba in the 1950s through his unique approach to nation building. Unlike the approach in other MENA countries, the first law to be reformed in Tunisia was family law, which liberated women from the domestic sphere, provided them with free education, and allowed them access to be productive in the public sphere. Judge Ammar's recommendation based on the Tunisian experience was that legal reform of family law can be a major agent of societal change, since "we cannot wait until society changes its mind." Participants also heard from MP Wafaa Bani Mustafa, whose intervention focused on success stories of legal reform and lessons learned regarding legal advocacy. She shared the details of Jordan's successful campaign to repeal an article in the penal code that allowed rapists to escape conviction if they married their victim. One main reason for the success of this campaign was that it was conducted with approval from the Royal Commission as well as the direct support of a female minister who supported the lobbyists' efforts from within the government. Bani Mustafa recommended that activists identify relevant stakeholders in Parliament or the government to partner with, and to put pressure on decision makers to amend discriminatory laws, because "legislation precedes culture."
Despite the myriad challenges facing women activists and feminist NGOs in these countries, and the very slow pace of legal reform, participants were uplifted by the success stories shared and the solidarity among a broader group struggling together to end discrimination against women in the region.
We're also excited to share that in November 2019, as a follow-up to their performance at the Tunisia convening in October, Linda (17) and Mohammed (18) participated in the Youth Mundus festival in Rome, Italy. This was the first year of this global music and short content festival centered around the United Nations' Sustainable Development Goals, aimed at empowering young voices everywhere to come together and speak up for important social causes they believe in and that are affecting today's society. The performance in Rome allowed Mohammed and Linda to showcase their talent in front of an international audience for the first time, and to demonstrate to other youth activists from around the world their commitment, as Arab youth, to use art to spread awareness about the importance of gender equality. Linda and Mohamed were able to connect with their peers in a way that advanced their own activism while also countering Islamophobia and showcasing the vibrant youth activism that exists in the Middle East.
Two other youth activists from Lebanon were also able to showcase their work at the Youth Mundus Festival: Jamal Saleh and Josette Khalil from Megaphone alternative news media. Megaphone is a Beirut-based social media native platform founded in Lebanon in 2017 by young journalists, researchers, and designers. They are present onFacebook,Instagram,Twitter andYouTube, and have recently launched a website (currently still in Beta mode). They produce multimedia content aimed at unpacking and demystifying local political and economic news for younger audiences that are well-versed in digital media and feel alienated by the mainstream political discourse relayed by traditional media. Their formats include explainers, analysis and interview videos, web-documentaries, bite-sized cards, and written pieces. They counter the establishment's dominant narratives on the political, economic and social situation in Lebanon, and feature the voices of the unheard and marginalized groups (LGBTQIA+ community, refugees, migrant workers, etc.). They are a volunteer-led platform, politically and financially independent from political entities. Within a week of the start of the October 2019 uprising in Lebanon, the Facebook page and video views of Megaphone reached over 1 million people, and the page's likes have jumped from 20,000 on 16 October to 52,900 today.
These four were the only Arab youth to participate in the Festival.