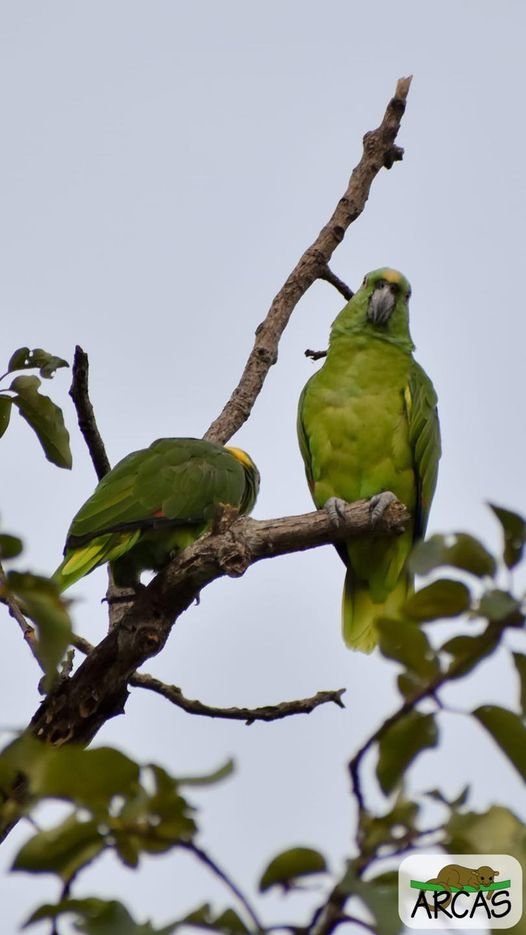 Greetings from Guatemala,
ARCAS continues to deal with the Coronavirus pandemic and its consequences. The rate of infections has dropped and the government has lifted most of the restrictions on travel, but masks are still mandatory, and we are all nervously waiting for a second wave after the Easter holidays. And if that weren't enough, the Pacaya Volcano has been erupting and the ash closed down the airport today. Masks now fill a dual purpose!
Despite a lack of volunteers, we continue to receive and treat rescued wild animals. The wild animals of Guatemala and the poachers and traffickers that prey on them don't pay attention to pandemics. Your generous donation has helped us keep our rescue centers running by purchasing food and veterinary medicines for the animals. We continue in crisis mode, looking for alternative sources of income to pay staff and feed animals and have been focusing our efforts on on-line fundraising, especially GlobalGiving, and this has helped to fill in some of the gaps.
Great news:The doors of the CEBio are opening in Peten!
March 25, ARCAS is inaugurating its newly renovated Biodiversity Education Center, located just next to its Rescue Center in Flores, Petén. The CEBio aims to give non-releasable wild animals a high quality of life while at the same time allowing tourists, students and other visitors to learn about the long-term damaged cause by the illegal pet. At the CeBio we are able to give non-releasable animals which we have been rescued from the illegal trade a humane, natural habitat in which to live. Many of these animals have been injured or have suffered stress and anxiety from confinement. (After one year of Covid lockdowns and travel restrictions, I think we can all relate to this!) With the CeBio, we want to create awareness in the new generation: no more animals in cages!
Protecting Nests - COLORES
The Yellow-naped amazon is highly sought-after by traffickers and consumers for its advanced ability to imitate the human voice and other sounds. ARCAS continues its leadership in the COLORES project (@Conservacionlorosguatemala), a pioneering effort to protect the last estimated 500 Yellow-naped amazons (Amazona auropalliata) remaining on the Pacific coastal plain of Guatemala.
As part of the COLORES consortium, ARCAS and One Earth Conservation have joined forces with communities and farm owners of "hotspots" where the last populations of the Yellow-naped amazons still exist. Much of COLORES's efforts are spent on protecting parrot nests during the January – March nesting season. This work is difficult and sometimes dangerous, and recently we lost one of our best allies - Pedro Viteri Arriola – who was murdered by poachers as he tried to protect a parrot nest. Our deepest condolences go out to the Viteri family with our desire to honor Pedro by redoubling our efforts to save the Yellow-naped amazon!
In addition to donating directly to our projects, GlobalGiving allows our supporters and ex-volunteers to create their own fundraising pages to invite their networks to support ARCAS's wildlife conservation efforts, so if you can help in this way, let us know. Celebrate your birthday, run a race, or start an employee competition — there are many ways you can help us through this crisis!

Now that we are a 501c3 non-profit organization in the US, we have joined AmazonSmile. If you could help us by choosing ARCAS as your charity, we would appreciate it. Same products, same prices, same service. AmazonSmile donates 0.5% of the price of eligible purchases to ARCAS at no extra cost to you.

Also, you can help by becoming an ARCAS monthly donor. You can do this via GlobalGiving, or through our Paypal account. Recurring donors – even for small donations – are especially helpful as these are resources that we can count on from month-to-month to help us continue our work.

Thanks very much for your support for our wildlife conservation activities in Guatemala, especially in these times of crisis. Your donation helps us continue our efforts to save the wild ones of the earth.
Links: