Project Report

| Jan 9, 2023
Report on the use of funds listed from Global Givi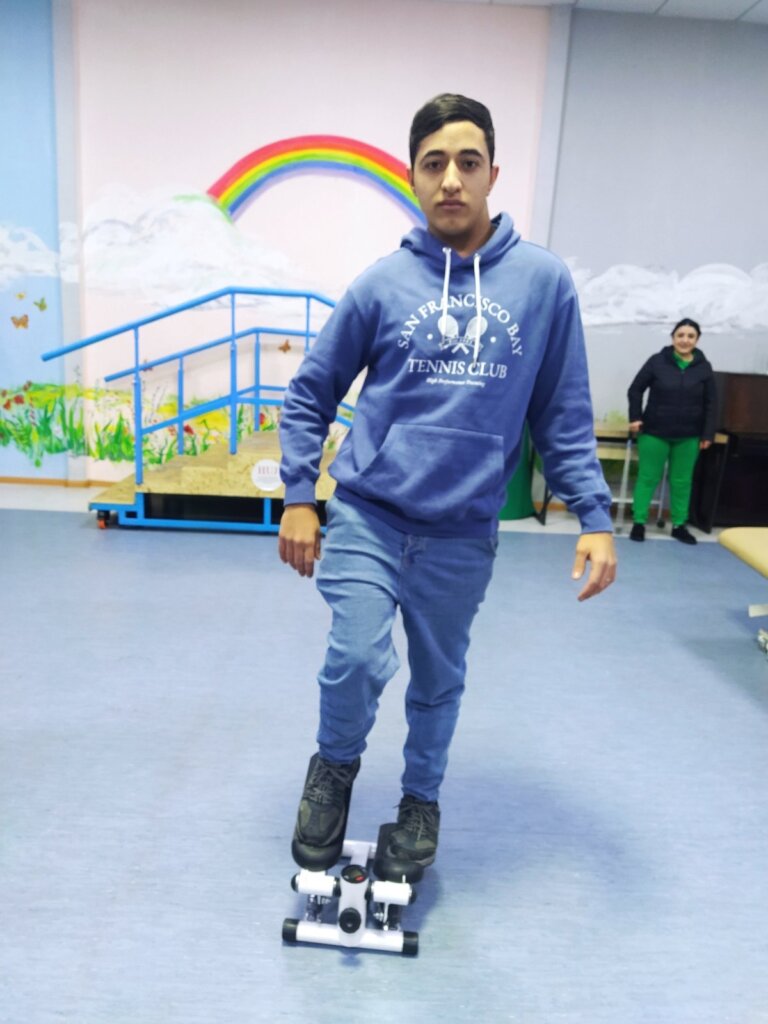 Dear donors,
We wish you Happy New Year and great success in your noble work.
At the same time, we send you a report on the work done.
As it was mentioned in the previous report, with the money listed from GlobalGiving in July we bought two special equipment for the help of wounded soldiers' therapy and for children with disabilities , in order to make the process of recovery faster and help them to bring back the moto system. Attached there are photos of the equipment (attachement #1 #2, #3, #4, #5)
In connection with the large amount of money from GlobalGiving that came in November-December 2022, HUJ informs that, together with the children's rehabilitation center, it was decided to use the funds to expand and renovate the Happy Room for children with disabilities.
The happy room, today, is a very small room in one of the cottages in the children's rehabilitation center, where HUJ long-term volunteers work and play with children with disabilities, in their spare time from procedures and therapy.
The Children's Rehabilitation Center decided to allocate two rooms in the same cottage, which will be combined into one large, bright and comfortable room for working with children. Previously, these rooms were occupied by a warehouse.
We need to combine both rooms into one, overhaul them and hand it over to volunteers for active work with children.
Here we have to remove the dividing wall between the rooms, repair the floor, ceiling and walls, replace the windows.
For this purpose, during January 2023, a contract for repair work will be concluded, it is planned to complete the work by February 15, 2023. Three of our volunteers will provide active assistance to the builders.
The second program, where it is planned to use the funds transferred by GlobalGiving, is the replacement of doors and windows in the two-story medical building of the children's rehabilitation center.
In this cottage, children who are being treated live with their parents, and the windows and doors in it are wooden, very old and partly rotten, have large cracks, from which it blows strongly, and the doors are also very narrow and wheelchairs can hardly pass through them.
From January 15, measurement and evaluation work will be carried out, a contract for the work will be concluded. The deadline for completion of works is March 15, 2023.
Photos illustrating the condition of the Happy Room and Cottage are attached.