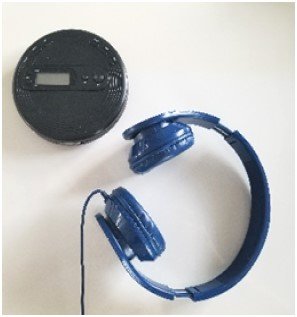 GlobalGiving Report for Transitions de Vida
In the year 2020 we started to work with Transiciones de Vida, Corp. We did not expect our biggest challenge, Covid-19. As we moved forward with our first project and pilot it was cancelled after 4 weeks because Covid19 had just arrived and we were doing our work in a home occupied by seniors over 60 years of age. The administrator called me into her office and told me that her board had asked her to stop all activities. We stopped and for the next couple of weeks I received many calls from the participants asking me to please find a way to continue working with them. But the Governor of Puerto Rico had stopped all visits and programs for the public homes of seniors.
During the next month I spend my time creating the programs and structure of what would be the new Transiciones de Vida. We worked on the website, brochures, LinkedIn, Instagram, and Twitter. This time was a blessing since we were able to take the program to a new level. This was an excellent opportunity to develop new alliances and we did. Zoom of course became the meeting room and we were pleased. We saw this as an opportunity we had been given to grow and work on new ideas. During this time, I continued to visit elderly homes to see if we could continue to work with them. The answer was always no.
About three months later the Governor of Puerto Rico started to slowly change the protocols concerning the senior homes. I started visiting the homes again and was accepted in the home that we are working now. Although we are working one senior home, we have developed two more relationship with two other homes.
We are now providing the following programs.
VISITS TO SENIORS THAT DO NOT RECEIVE VISITS FROM FAMILY OR FRIENDS
Our friendly visitation program (since Covid-19 by phone calls) matches volunteers with participants that do not receive any visitors. The volunteers call once a week for one hour. This is a comment from one of our volunteers, "Unforgettable experience, just talking and accompanying the elderly fills me so much, because they themselves rejoice and are so grateful that one takes time to share and give them that human warmth they need".
MUSIC THERAPY
We offer Music therapy to participants that need special support. This therapy helps to reduce stress, improves speech and cognitive skills. We have the support of Berkeley College in Boston. They have provided a Professor and two students from the department of Music therapy this semester. They offered Music Therapy to our participants. We hope to continue to work with Berkeley. They will offer their students the opportunity to do their internships with Transiciones de Vida in Puerto Rico over zoom. We are also working with conservatory of Music in Puerto Rico. (Conservatorio de Música de Puerto Rico). We had one student and his professor working with us. The coordinator of this senior home said, "This has been a blessing for our residents". A visitor from one of the foundations said, "I am leaving with my heart in my hands".
To support the Music Therapy Program, we have purchased tablets and CD Players so that the participants can listen to their favorite music when they are alone. During the Music Therapy we become aware of their favorite music and what music affect their mood. When you listen to self-selected, preferred music has an effect on how we feel. The Music Therapist identifies the best type of music for the participants and we prepare tablets and CD Players with the preferred music. The tablets will have music, workshops, and games. We want to create projects for the participants when we are not with them. We want to empower our participants to combat isolation and loneliness.
We also have a relationship with a Coaching school. They have provided coaches to prepare workshops on topics of Personal Development. Such as Resilience and Self Esteem.
During the month of January, we have created four projects. Since this is a difficult time for participants that are alone. (see flyers below)
1- Photography Contest – 2- 3 Movie Afternoon (Tarde de Cine, two movie afternoons)
Make your own bracelet
TELL A STORY ABOUT A CONSTITUENT: We have seen improvements in all our participants, but I feel that I must choose a male who is blind and his improvement about how he feels has been our greatest success. He lives alone and receives no visits. He has been depressed and sad, but now I hear that he feels better. He receives the volunteer calls, the Music Therapy, and the CD player with the music that he enjoys.
PROVIDE DETAILS ABOUT HOW MANY INDIVIDUALS HAVE BEEN HELPED: The first home where we provided our services, we worked with 35 participants. The home that we are working with now we are helping 20 participants.
As Covid-19 leaves us we will be able to help more participants. I have already been accepted to two new homes where we will be providing our services.
This year we will provide Mosaic workshops, plan to create a Chorus and start an online live program. We will interview participants, volunteers and professional from the health profession.
Thank you for the opportunity to work with GlobalGiving
Dra. Maria de los Ángeles Rivera
Executive Director, Transiciones de Vida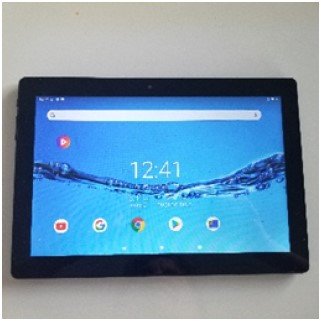 Links:
Attachments: