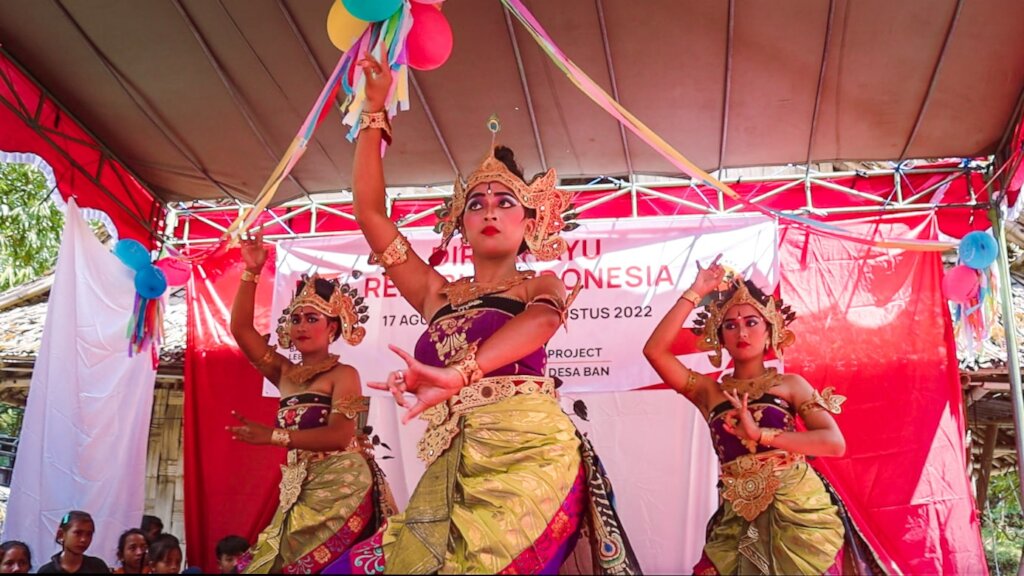 In mid-August, all EBPP teachers were proud of the successfully designed and choreographed Indonesian Independence Dayevent for all EBPP students. The event was enlivened by various entertainment activities for cultural arts performances, songs, dramas, and also various sports competitions.
Sharing Techniques and Resources with other Schools
In improving the quality of education, we arranged comparative study visits for key students from all EBPP schools to the following 2 schools:
a) SMA 2 Negri Amlapura: discussions and cooperation with teachers who are experienced in the field of conceptualizing, especially in the field of education programs
b) Sanggar Anak Alam Foundation (SALAM) in Yogyakarta, Java Island, where we shared with SALAM facilitators other the opportunities and challenges faced in the field. By looking at our conditions, EBPP has "asset-based thinking" as a foundation for creating curriculum, parents and community involvement instead of focusing on problems as one of the options. Therefore, EBPP teachers began to discuss designing a curriculum that could be implemented by EBPP according to students and the community needs using resources in the surroundings for involving parents and community in students' education. EBPP teachers are currently developinganew curriculum based on the freedom-of-learning curriculum issued by the Indonesian Government.
c) North Bali Reef Conservation Project (Yayasan Yowana Bakti Segara), to open the minds and insights of students in the field of environmental improvement, especially in caring for coral reefs and other marine life.
Exams and Evaluation
After completing the first semester 2022-2023 academic year, it was time for evaluation in November! This year is especially important to look in detail atourstudents'progress due to the new curriculum. . Each teacher marked the students' test and recorded their marks and attendance on the e-report application on spreadsheets, based on students' levels. It took longer with this new process until the book reportswere printed out and ready to hand out to all students. In December we will invite all parentswhen we distribute students' book reportsso our teacherscan explain and discuss in more detail about their children's progress.
Thank you for continuing to support our education programs so that all EBPP teacher could give their best service to our students and – we would also like to wish you a Merry Christmas and happy new year 2023.