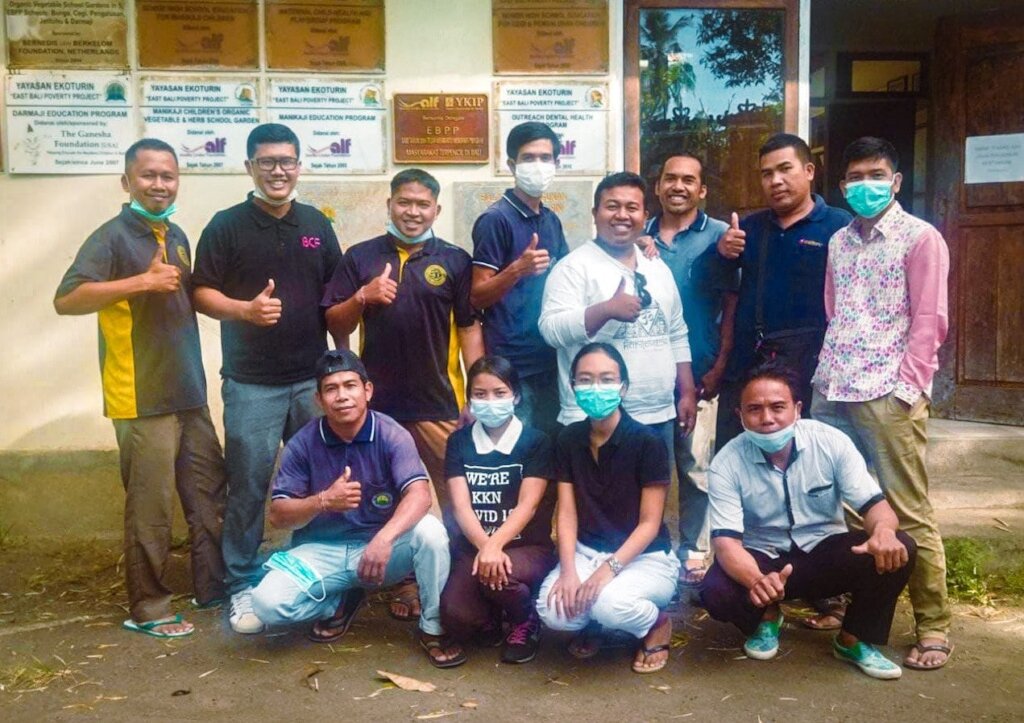 The last few months have been exciting! In addition to partnering with two well-established Indonesian NGOs to learn and share innovative approaches in education and parental involvement, we've been working on new local-based curricula and mental health training for all our staff, summarised below.
Parental Involvement in Education
In May, several teachers received training in "Parental Involvement in Education", facilitated by Jakarta-based Red Nose Foundation who shared their experience in appropriate parenting patterns and the benefits of greater parental involvement for children's education, which, they found, reduces student dropout rates.
Our next activity was to invite all students'parents to each EBPP school to discuss the issue of early marriage, its impact and prevention, implementation of school regulations, and increasing communication between parents, students, and teachers to reduce the number of students dropping out of school.
Innovative Approaches to Education
Following our recent partnership with Bali Children Foundation (BCF) their staff came to our Ban Office and shared their innovations to government curricula through illustrated videos and interactive student challenges to help EBPP teachers design a more effective and fun curriculum with 21st century technology and based on local wisdom for all students. This is also fun for our teachers!
Developing Independent Learning Curriculum
We held workshop and started preparing for the government's new Independent Learning Curriculum, which we will eventually implement in EBPP's schools. This curriculum is very suitable because in addition to being based on local wisdom, it also adapts to regional conditions and prioritises the needs of students in general.
Following this, at the beginning of August, we held a computer-based National Assessment simulation activity, aimed to check the completeness and ensure the readiness of all teachers in conducting students' National assessments online.
Teachers Mental Health Training
EBPP Counselling Guidance teachers conducted Focus Group Discussions with all teachers on understanding signs of mental health issues to increase their sensitivity to students' mental conditions, as well as initial actions to take if they find students with possible problems.
Other activities:
Introducing Junior high students to infant nutrition: In early July, our extra-curricular Youth Empowerment Facilitator took the 8th and 9th grade students to the Posyandu (Monthlymother-infant & community health post) as a follow-up to the "Nutrition" material they had learned to see, understand and support the babies and infants' nutrition status measuring and recording.
Preparing for 17th August Independence Day event: All EBPP staff, students and their parents are very excited because we can resume our super-fun Independence Day celebrations for the first time since 2019. All teachers are busy - with smiles from ear to ear - arranging a series of events and practices with the students to prepare for their competitions and performances for the big day!
Thank you to all the donors who have helped so far enabling the education programmes to keep running well; hopefully, with your continued support in the future everything will go even better! Thank You