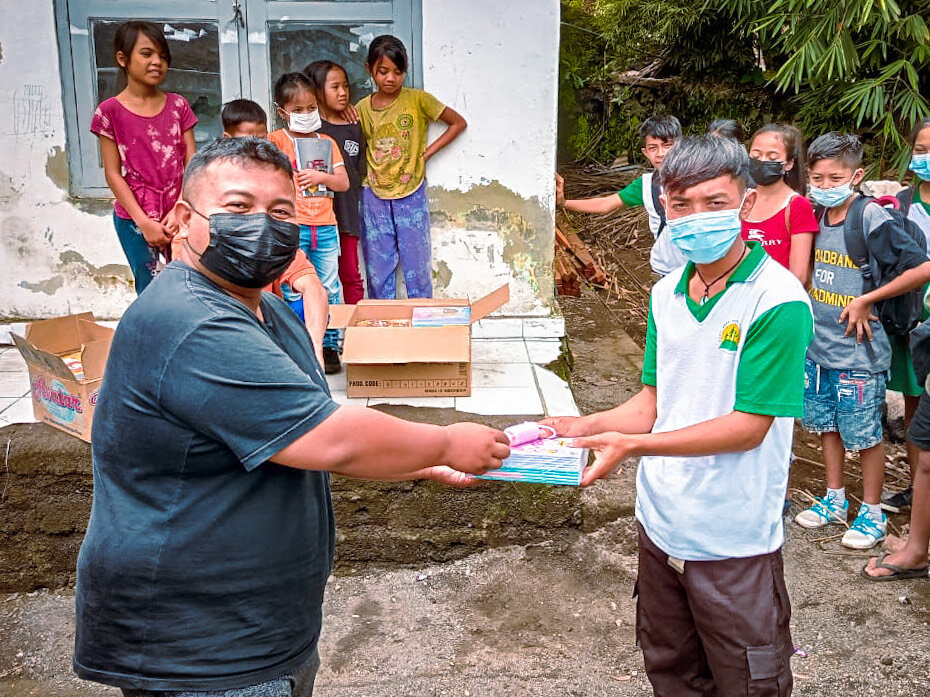 Teachers' enthusiasm for the new semester in January 2022 was euphoric since the schools were finally opened. The students and teachers could meet in class again and this also meant a lot of preparations were needed. As for the learning material, the teachers provided all the students with standard base curriculum modules as well as other relevant and trustworthy material from various resources. Besides, to improve the students' motivation in learning we also established innovative teaching activities, such as problem-based learning, where the teacher identifies a problem during the teaching process and brainstorms with colleagues to improve students' learning activity.
On February 16th Bali Children Foundation (BCF), an NGO that supports many government schools in North Bali, visited EBPP and held a brief workshop with all teachers to introduce multimedia in teaching such as using videos, pictures, songs, film, etc. to make lessons more varied and easier to be understood. The traditional teaching technique are slightly modified with the development of appropriate technology, making it possible for teachers to give more opportunities for students' happiness and further enjoyment during the lesson. BCF also proposed helping us to develop curricula based on our needs.
At the beginning of the year, we partnered with Udayana University Psychology professionals to determine the students' interests and talents by giving all grade 11 and 12 students a psychology test to help them in mapping their talents and interests to make future plans after graduating from high school. For example, if they hope to continue their studies, they can choose the right major and if they plan to seek jobs, it helps them choose the type of work they want. Overall, it also helps teachers to adapt lessons to match students' needs.
This April, EBPP teachers established teacher-parent committees by holding a meeting with all students' parents and their respective hamlet leaders. This discussion aims to form school community organizations that have commitment and loyalty and are concerned with improving the quality of schools and education. Besides, parents are extremely important in preventing school dropouts and early child marriages through this school committee. It is hoped that there will be fewer students dropping out of school for any reason.
That's the role of EBPP teachers in educating and helping students in remote areas of East Bali to gain knowledge that is useful for their future. We would like to thank all donors for supporting us to run this education program.