Dear Teach For Bulgaria supporters,
2016 marked a year of records for Teach For Bulgaria - the largest cohort of teachers entered a record number of schools (89) in ten regions in Bulgaria. Every single one of these 165 Teach For Bulgaria teachers is currently working most arduously with his / her students to develop key skills and knowledge and broadening their opportunities for success in XXI century.
On November 1st Teach For Bulgaria launched its latest recruitment campaign, which aims to attract new people into the educational system to become aspiring teachers in the classrooms in 2017 and motivate students from vulnerable communities to strive for better academic results and success in life.
Between October and December 2016, Teach For Bulgaria worked extensively to raise awareness towards pertinent issues that the Bulgarian education is currently facing by addressing some of the biggest challenges and seeking possible solutions for a better outlook in the future. As part of these efforts, TFB co-hosted the annual Teach For All Global Conference "Reimagining Education" and the national conference "Education 2016" in partnership with the European Commission, the World Bank, Forbes Bulgaria and Organization "Education Bulgaria 2030".
We welcomed approximately 400 guests, among which educational leaders, business professionals, etc. from over 50 countries at the three-day Global Conference in Blagoevgrad. The theme was intended to challenge participants to think creatively and with a student-centered focus, learn from each other, and consider the implications of their learnings for their own contexts. At the forefront of many discussions was the Bulgarian educational system and the challenges that it is facing.
The national conference "Education 2016" was entirely focused on the challenges, facing the Bulgarian education, and the possible outlook for the future. It was attended by more than 400 guests - education experts, school principals, teachers, alumni, NGOs, media. Among the key topics discussed were the development of effective teachers in 21st century; early childhood education in minority communities and effective school leadership.
Thank you for your continuous trust and support! Your contributions make our work possible and get us closer to our shared goal in facilitating access to quality education for every child in Bulgaria.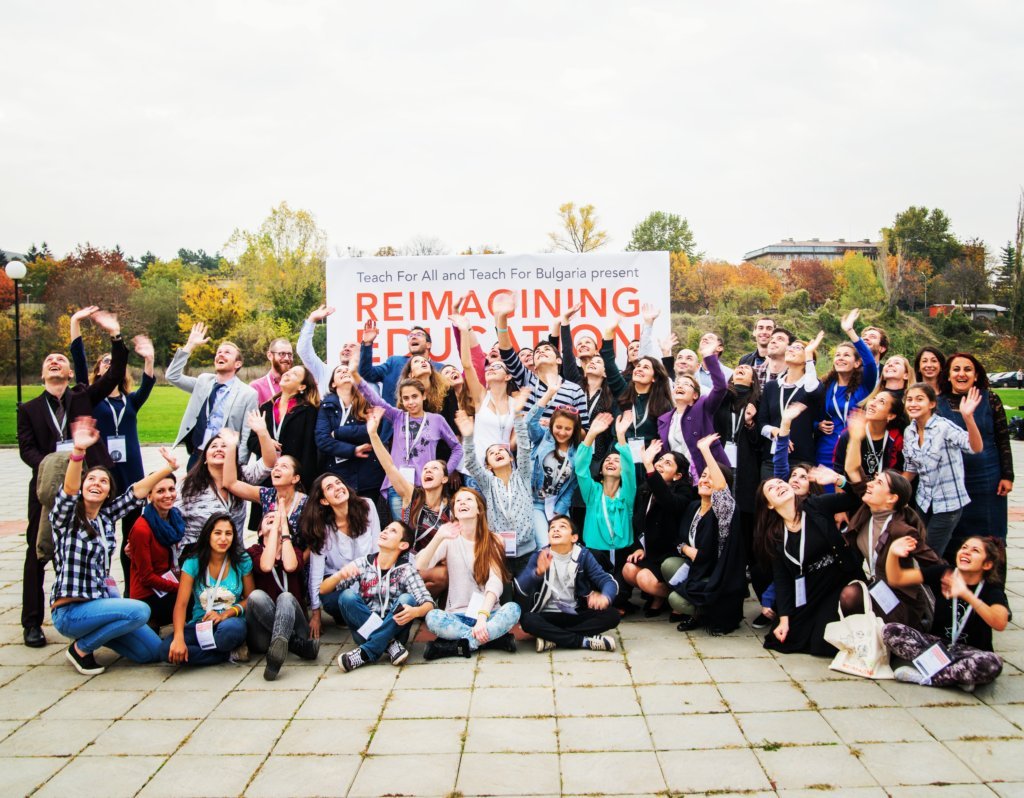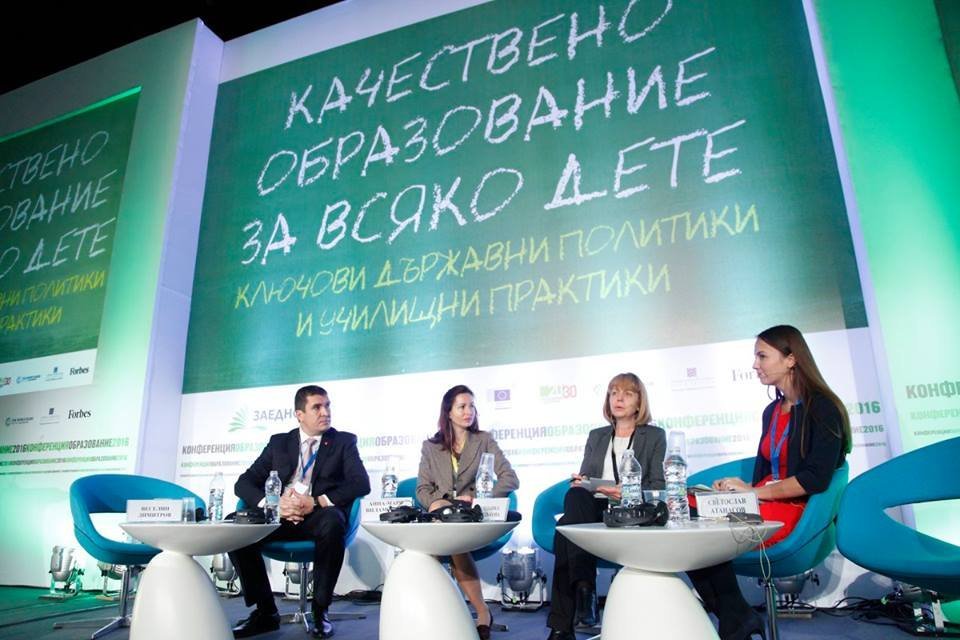 Links: