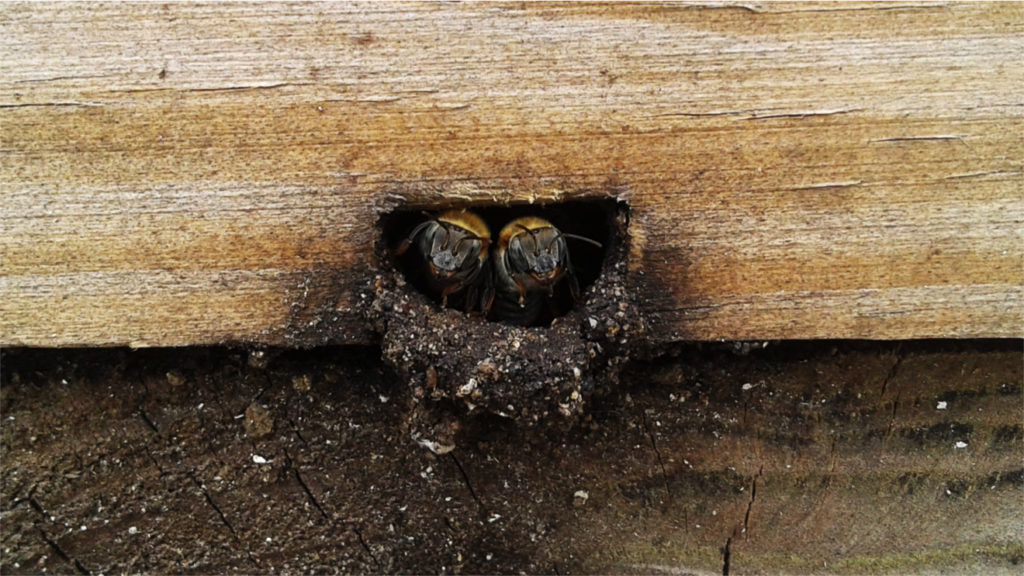 Now that it's December, our beekeepers are getting ready for the honey harvest! The Aj Tikonel Kab beekeeping cooperative will be collecting their honey later in December, while Las Diez Rosas in Huehuetenango will harvest later next year, due to climate differences.
Alongside the honey harvest prep, our Beekeeping Project team has been experimenting with a new type of bee. In Santiago Atitlan and Panabaj, our team has set up two new beehives with melipona bees, bees used by ancient Mayan beekeepers.
Although melipona bees are native to Guatemala, they are difficult to harvest, since they require more technical care than regular honey bees. However, with Pueblo a Pueblo's bee technician Genaro, who is spearheading the new beehive experiment, our beekeeping cooperatives will soon be equipped with knowledge on how to raise these bees.
In turn, the honey produced by these bees will give our beekeepers a competitive edge in the markets, as melipona honey is a more expensive type of honey with medicinal benefits. Also, raising melipona bees helps diversify the ecosystem in Guatemala, so these bees are helping both communities and the environment!
Empowering rural Guatemalan communities through beekeeping is possible only with the support of donors like you. As we near the end of the year, Pueblo a Pueblo is counting on you to help us reach our year-end fundraising goal of $60,000. With every dollar, we can continue this cycle of change for communities in rural Guatemala. Together we can train more beekeepers, expand community apiaries, and empower more communities.
Donate today to make a difference in rural Guatemalan communities!