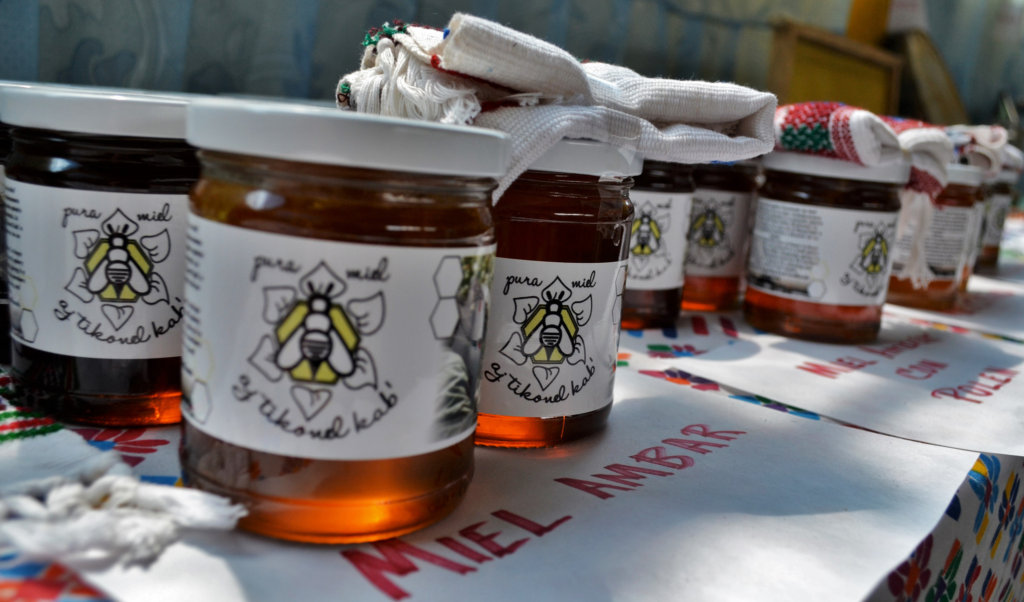 As the rainy season slowly comes to an end and flowers begin to bloom, honey harvest season is in the air! During last year's harvest, the two communities we supported in our Beekeeping Project, Pompojila and Totolya, collectively produced an incredible 750 lbs of honey! This November is the next anticipated harvest season, and with the expansion of apiaries in the Pompojila and Panimaquip communities, we are expecting similar, if not increased, results. Typically, honey is harvested about two or three times a year – depending on how quickly the bees fill up their hives.
Project Manager, Michelle Sims, has been looking forward to the coming harvest:
"Harvest season is the most exciting time of the year because the beekeepers finally see a payoff for the consistent work they have put in towards maintaining the hives in good health all year long-- and that payoff is in hundreds of pounds of honey! Plus, there's nothing more delicious than fresh honey."
As of now, Aj Tikonel Kab's honey is being sold in Santiago Atitlan, San Lucas and Panajachel – with plans to expand marketing and sales to other parts of Guatemala.
Additionally, the Beekeeping Project in the Huehuetenango site is set to begin in just a few days! Ten bee hives were installed last week. The bees are given about a week to fly around and adapt to their new home environment before Pueblo a Pueblo staff return for a week-long training with the women from La Cooperativa Crédito Esquipulas.
With the honey harvest right around the corner and the greatly anticipated project expansion in Huehuetenango underway, we could not be happier to see the fruits (or honey, rather) of our labor!