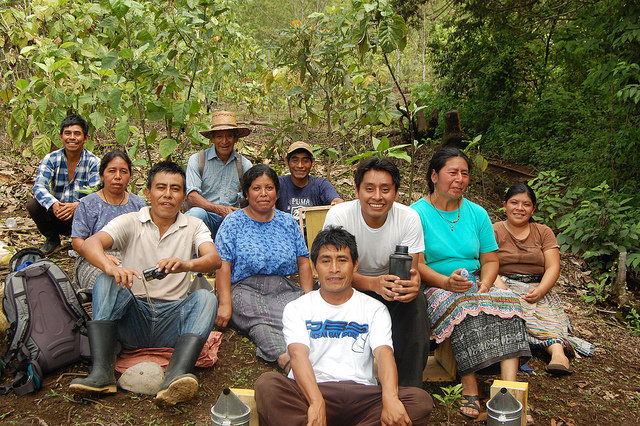 As the first year of our Sustainable Livelihoods Project comes to an end, our beekeepers in Pampojila are reaping the benefits of their hard work and your support.
This past Friday, the beekeepers hiked up to their apiaries on the slopes of Volcano Atitlan to remove honey-filled panels from the hives. Working through the rest of the weekend, they extracted and processed the honey, replacing the panels in the hives once they were finished.
Earlier in November, Pueblo a Pueblo held a marketing training with the beekeepers to help them understand the marketing process and identify potential customers for their product. Now, over the rest of this month, the group will focus on packaging the honey and preparing it for sale under the name Aj Tikonel Kab, which means "Harvester of Honey" in Maya Kaqchikel. Then, starting in January, they'll begin reaching out to customers and making their first sales, thus generating additional income for themselves, their families, and their communities.
Finally, the beekeepers recently held a meeting to review their progress over the past year. They discussed achievements and challenges, the strengths of the group, and how they can improve in the coming year. According to Genaro, our project technician, "although it has been challenging for them to take on this new endeavor, they're confident in what they've learned and grateful that they've been able to take advantage of this opportunity."
We're all looking forward to what the New Year brings! Thank you for your continued support.