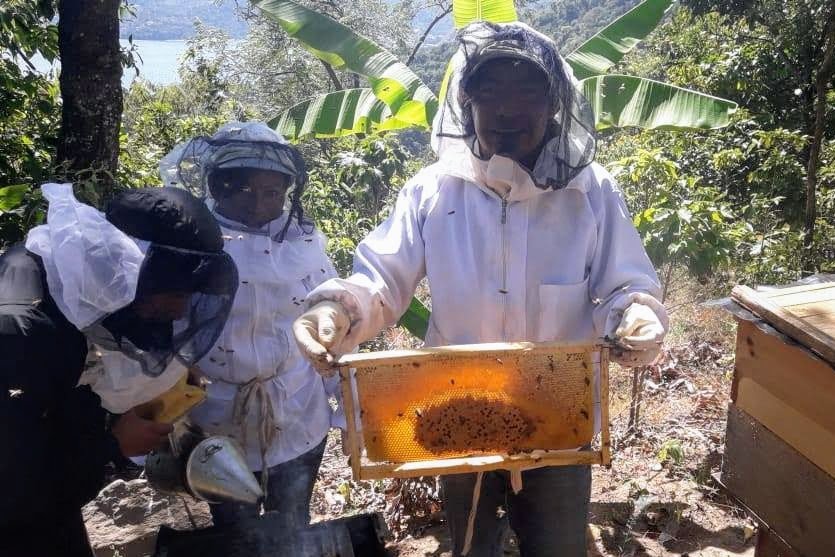 "This is the most cohesive group we've partnered with," says Genaro Simalaj, Pueblo a Pueblo Beekeeping project technician. "They work very well together, they are well-organized, and as a result, their hives are more stable and more successful than we've seen from any other partner group at this stage in the project."
This is high praise coming from Genaro, a seasoned beekeeper himself who has acted as mentor to each of Pueblo a Pueblo's four Beekeeping partner groups. Genario believes that while the Ecological Beekeepers of San Pablo La Laguna have a ways to go, they are well-positioned to grow into a highly successful collective.
The group, in the first year of its partnership with Pueblo a Pueblo, is likely to succeed because its members are connected in so many ways beyond their work in the apiary. They share mutual interests and activities; many are active in efforts to conserve Lake Atitlán and the local agro-ecological movement to protect indigenous food traditions and native seeds. There are also several midwives in the group who work together on a regular basis. With so much in common, and so much trust already established between group members, the Ecological Beekeepers are building their collective on a rock-solid foundation.
Group members hike up to the apiary every two weeks to check on their hives, refill the bees' food and water supplies, and clear the area of vegetation. Thanks to the group's careful efforts, not only are their hives in healthy condition, but they have tripled in size! Since the beekeepers started in September, they have installed two additional levels to each of their hives.
Genaro visited the group in late November to lead a second training, this time on the topic of the bee colony. He opened up the hives and showed the beekeepers-in-training how to identify the different bees that make up each colony: drones, workers, and—of course—the queen. Arriving on the heels of a cold, humid couple of weeks, Genaro imparted some strategies to help bees survive these trying conditions, showing the group how to install plastic sheets in the hives for added insulation.
According to Genaro's latest estimate, the collective already has at least 150 pounds of honey in its hives! Most beekeepers hope for a first harvest of around 45 pounds, but the Ecological Beekeepers are on track to surpass that goal easily when they harvest later this month. They have the tools and they're ready to go—Genaro visited again in late December to lead a training on the processing and packaging of honey and drop off the materials they will need to bottle their first harvest.
We can't wait to see all that the Ecological Beekeepers will continue to achieve as a collective. Here's to a successful harvest and a 2019 full of even more capacity building and collaboration!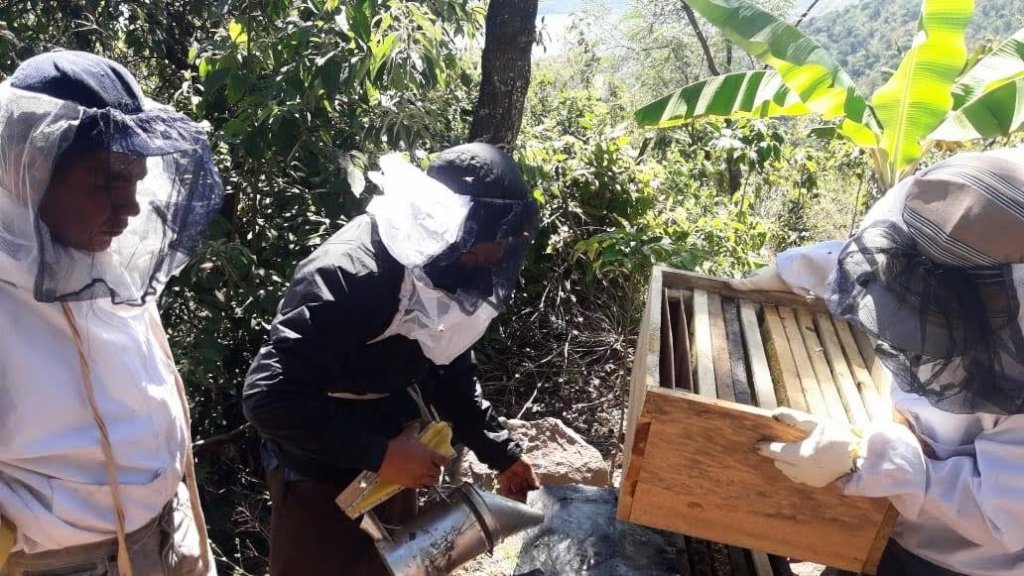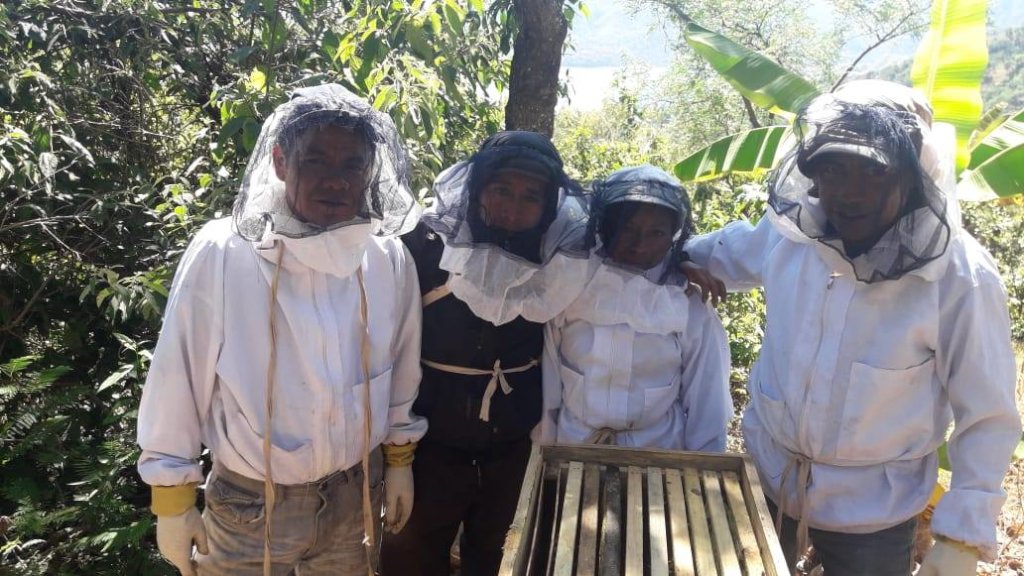 Links: