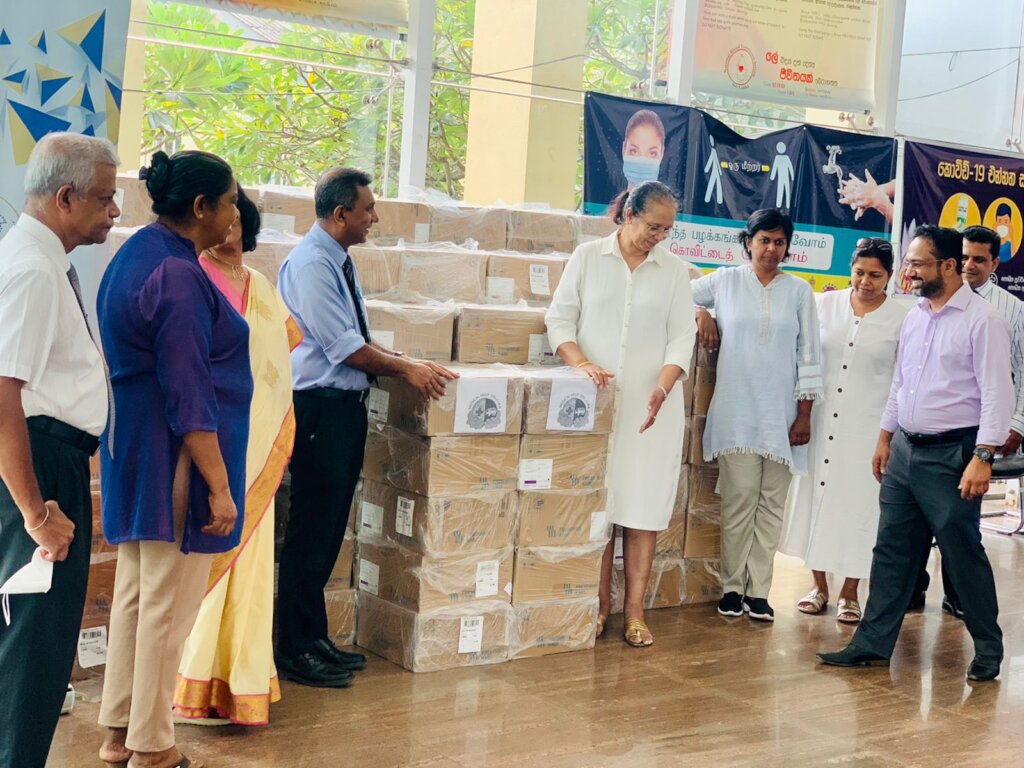 Dear Donor,
Firstly we wish to thank you for your generosity in supporting the hospital shortages project in Sri Lanka. Your contribution helped save lives as we were able to support many hospitals with their shortages on life saving medicine.
We raised LKR 18.6 million so far for this project with the help of you, donors from Go Fund Me platform other local and overseas donors who contributed directly to our local account.
The list of hospitals we've supported so far are as follows,
1) Lady Ridgeway Childrens' Hospital, the premier national children's hospital in Sri Lanka, located in Colombo
2) Apeksha Hospital, the largest cancer hospital in Sri Lanka located in Maharagama
3) Castle Street Hospital for Women, a maternity hospital located in Colombo
4) ENT Unit of the National Hospital in Colombo
5) Blood Bank in Colombo
6) Request from the College of Microbiologist for hospitals in Sri Lanka
7) Request from the College of Anasthesiologist for hospitals in Sri Lanka
8) District General Hospital in Nuwara-eliya
9) District General Hospital in Monaragala
10) Colombo South Teaching Hospital in Kalubowila
11) Karapitiya Teaching Hospital in Galle
12) Anuradhapura Teaching Hospital in Anuradhapura
13) Kurunegala Teaching Hospital in Kurunegala
14) Sriimavo Bandaranayaka Children's Hospital in Peradeniya
15) Divisional Hospital Silavathurai in Mannar
We still receive many requests to support hospital shortages for life-saving medicines and any continued support you are able to provide to save lives will be greately appreciated.
We are very grateful to you for your generosity at our hour of need in supporting our Government Hospitals with their shortages to save lives of those patients who are unable to support themselves financially.
May you be blessed abundantly and may all your noble aspirations be fulfilled.