Project Report

| Sep 3, 2014
Kids on coast protecting nature for generations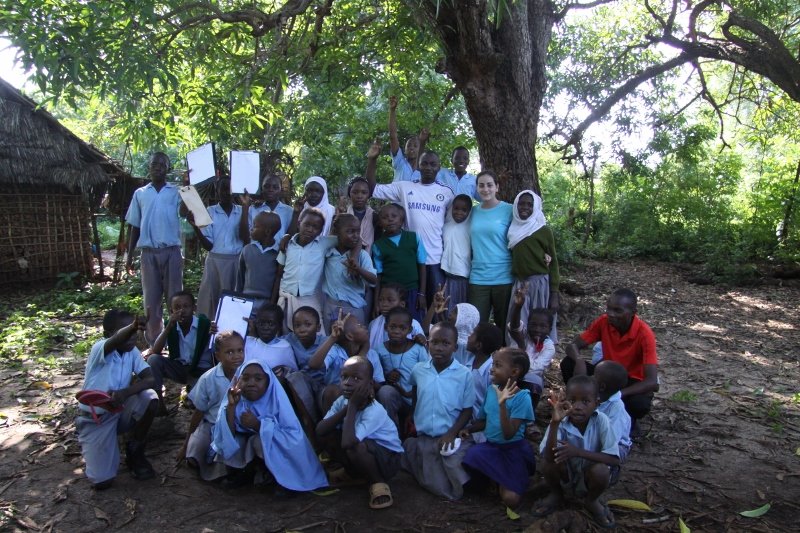 Dear Supporter,
Biodiversity is declining rapidly throughout the world. The current loss has been described by the United Nations as the sixth mass extinction event on earth. Species are being lost at a rate 1,000 times faster than ever before. Yet here on the South Coast of Kenya in the rural fishing village of Shimoni you will find the area still bursting with biodiversity. From the coastal forests home to the Angola black-and-white Colobus monkey, to the forest of mangroves that protects the coastline, to some of the most beautiful coral reefs in East Africa.
Already over 70% of East African coastal forests have been lost and Coral reefs are under much environmental pressure. Shimoni's natural resources are being used up fast with charcoal in huge demand and illegal ring net fishing happening more often. With habitat as well as resource loss and climate change fast becoming the biggest threat to livelihoods, it is vital for the children living on the Kenyan coast to understand the importance of their forest and ocean and wildlife that surrounds them and makes up their home. Yet, raising awareness through environmental education is not in the curriculum in most schools in the area. Most schools do not have access to relevant environmental education resources or lack the specific teaching experience to address environmental issues in class.
Luckily for the children in Shimoni, our local partners; both the schools and Kenya Wildlife Service do realise the urgency and importance of this kind of education as the foundation of local conservation. GVI volunteers, in collaboration with specialised Kenya Wildlife Service staff and rangers teach in six different schools totalling almost 200 children a week with ages ranging from six to sixteen. Volunteers succeed in raising awareness about environmental issues keeping, main focus towards getting Shimoni's the kids excited about nature. As part of the classes volunteers have been taking the school children into the forests, giving them an opportunity to be a research assistant for a day. Kin the coming months Kenyan Wildlife services supported by GVI are organising an excursion to take a school group to Kisite Marine Park to teach about marine mammal research.
These school children are Kenya's future scientists, foresters, environmental lobbyists, botanists, primatologists and zoologists. As the great filmmaker and nature educator David Attenborough once said:
"An understanding of the natural world and what's in it is a source of not only a great curiosity but great fulfilment."
These classes are working towards not just protecting the environment for these children but also for their grandchildren.
We are still waiting for funds to further this work but want to thank you for taking the time to read our report so far.
All the best
GVI Kenya
Links: