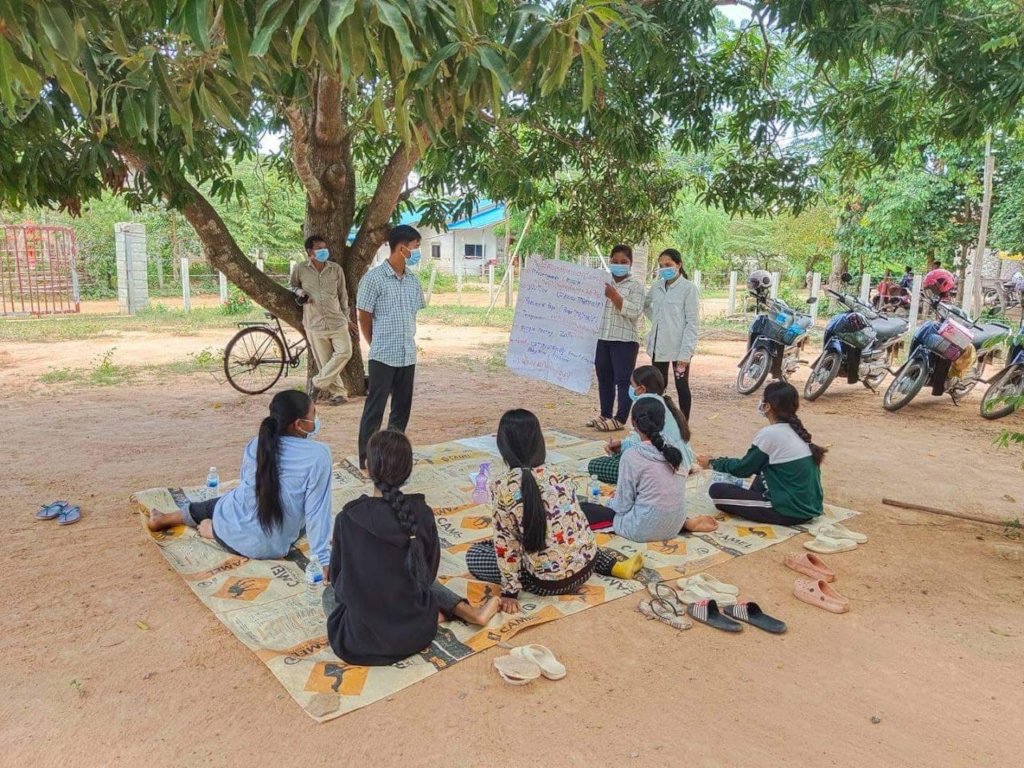 Efforts to prevent the spread of the global COVID-19 pandemic have seen the prolonged closure of all schools in Cambodia on two separate occasions, affecting over three million children.
Giving children alternative ways to learn and rebuild a routine has been a critical part of the response of the This Life In Schools (TLIS) program. We have supported schools to adapt and create safe environments for children when they have been able to return between the closures. Additionally, we have given school principals and teachers guidance and practical tips on how to deliver teaching and learning while COVID-19 restrictions remain in place.
Other areas supported include working with local authorities, communities and teachers to identify potential opportunities to employ distance learning based on the circumstances within communities. Education campaigns, worksheets for students, village based small learning groups, and online video conferencing platforms such Google Meet, Telegram, Zoom, Facebook and Messenger, were used to facilitate student learning where possible.
Despite the challenges our support of students, schools and communities has resulted in 75% of students passing exams in grades 7 and 8, 10% decrease in students dropping out of school and an 80% enrolment rate from grade 6 (from feeder primary school) to Lower Secondary Schools.
Mr Piseth is 48 years old, a village chief and also a School Support Committee (SSC) chairperson of a school, about 83 kilometers from Siem Reap town. He was born in this community, and has lived there all his life. He has three children who all attend the school.
Mr Piseth said "at the beginning of 2020, This Life Cambodia started working in partnership with the Maung Lower Secondary School. I am very happy because I recognised many issues facing the school at the ground level, such as school and community engagement, learning conditions, and education materials. The school is facing a major problem during the COVID-19 pandemic which caused several closures, so it did not have enough material to properly implement distance teaching and learning.
With the TLC program implementation, and through funding and technical support, the school environment has changed, and become more beautiful. The SSC and local authorities are more engaged to support school development plan activities, we have some materials to practice distance learning, and we are finding new ways to support students who cannot join online learning activities. I am so happy to be a part of this improvement".
With a large percentage of the Cambodian population receiving the Covid vaccination and the roll out of vaccinations for children aged 12 to 17, we are optimistic that schools will reopen soon and children can return to their classes at school.
We will update you with stories of children returning to schools. Thank you to the wonderful donors who are supporting this program. Your support has enabled them to be part of learning clubs and to receive their lessons in many different ways during these difficult times.